New Issues 2003 (September - December)
This page collects only issues released during the year 2003, period September to December.
As it is not such obvious as it looks to find this information, this list is probably not yet complete. In certain countries, joint issues are often announced on the day of the issue and sometimes it takes months before this information and the corresponding stamps reach us. Data on missing issues or supplementary information, particularly for countries, which are producing joint issues exceptionally, will be highly appreciated.
Most recent update of this section on September 16 , 2004.
2003 (9 September)
Iran - Russia
Protection of the Caspian Sea. Sea otter and sturgeon. Twin issue [T1].
Identical stamps. Caspian seal with seal-calf (Phoca caspica) and beluga fish. Multi-colored.
2 stamps - sheetlets and souvenir sheet (Iran) - FDCs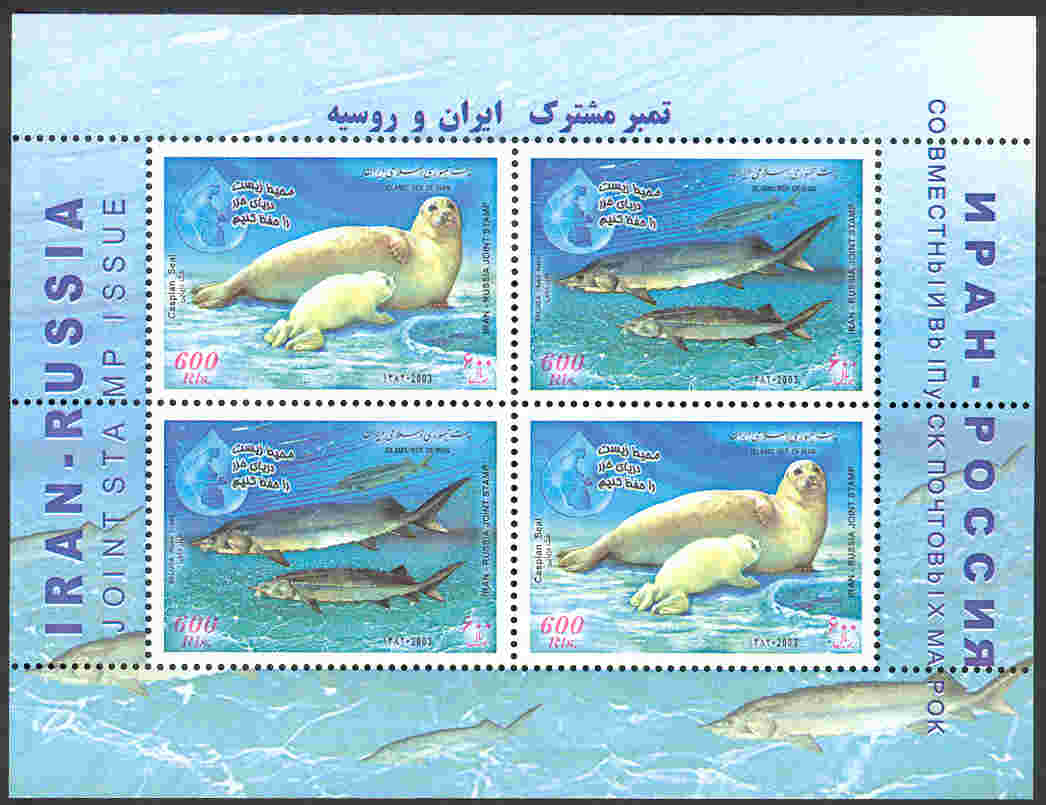 2003 (15 September)
Belgium - Italy
Europalia - Italy as guest country. Twin issue [T1].
Two identical stamps. Painting from Morandi "Natura Morta" (1938); Car "Cisitalia 202" designed by Battista Pininfarina, displayed at the Modern Museum of Art in New York. The painting stamp was issued in sheetlets of 10 stamps bearing each a "Prior" label; the car stamps were issued in a sheetlet of ten stemps with the illustration of the car on the right side. Multi-colored.
2 stamps se-tenant - FDCs - mixed FDC - Numisletter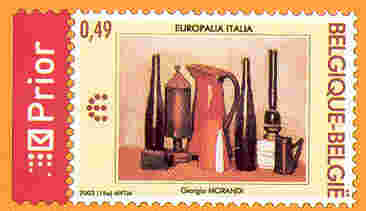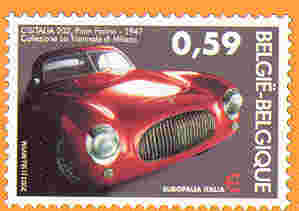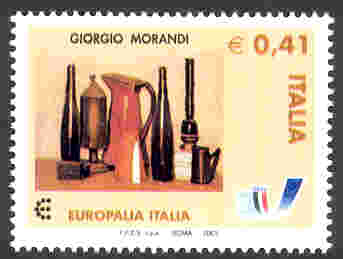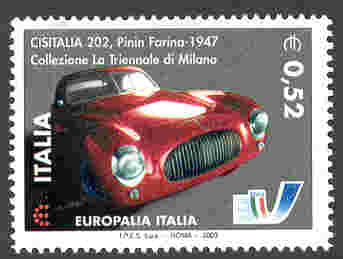 2003 (17 September)
Estonia - Ukraine
Ancient trade route along the Gulf of Finland and the Dnieper. Twin issue [T1].
Identical stamps. 2 stamps with label; coins and ships; A, slavs in a fighting boat, coin of the Prince Volodymyr Sviatoslavovych; B, landing of the Scandinavian seamen, coin of the King Svend Estridsen; old map on the label separating both stamps. Ukraine: 2 stamps with central label in a vertical triptych; booklet "Way from Vagarians to Greeks" containing 3 panes (86x117mm) with either a tryptich, one stamp A or one stamp B. Multi-colored.
2 stamps se-tenant - FDCs - sheets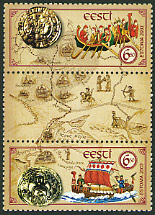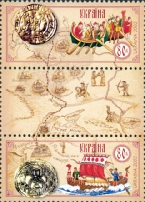 2003 (30 September)
China - Hungary
Art of books. Twin issue [T1].
Identical stamps. A, Song textbook "Ritual of Zhou", Song dynasty (AD 960-1279) edition with annotations by Zheng Xuan of the Han dynasty (BC 206 AD 220) and explanations by Lu Deming of the Tang dynasty (AD 618-907), printed at the Jianyang Printing House during China's Southern Song Dynasty (AD 1127-1279); B, Hungarian color chart annals "Hungarian illuminated chronicle", first book printed in Hungary, published in 1473. Multi-colored.
2 stamps - FDCs - mixed FDCs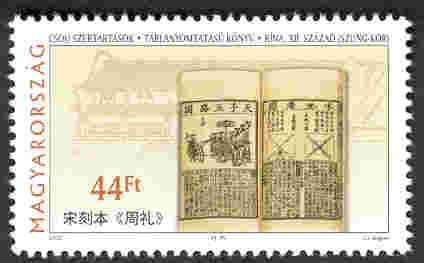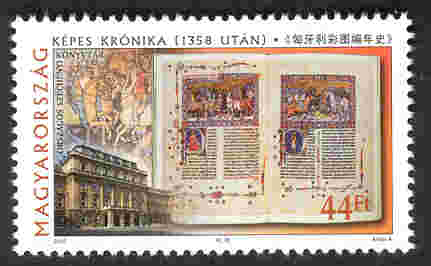 2003 (4 October)
Canada - Thailand
National plants. Twin issue [T1].
Identical stamps. Flowers: Ratchaphruek, the national Thai flower; Maple, the national Canadian tree. Multi-colored.
2 stamps se-tenant - souvenir sheets - FDCs - mixed FDCs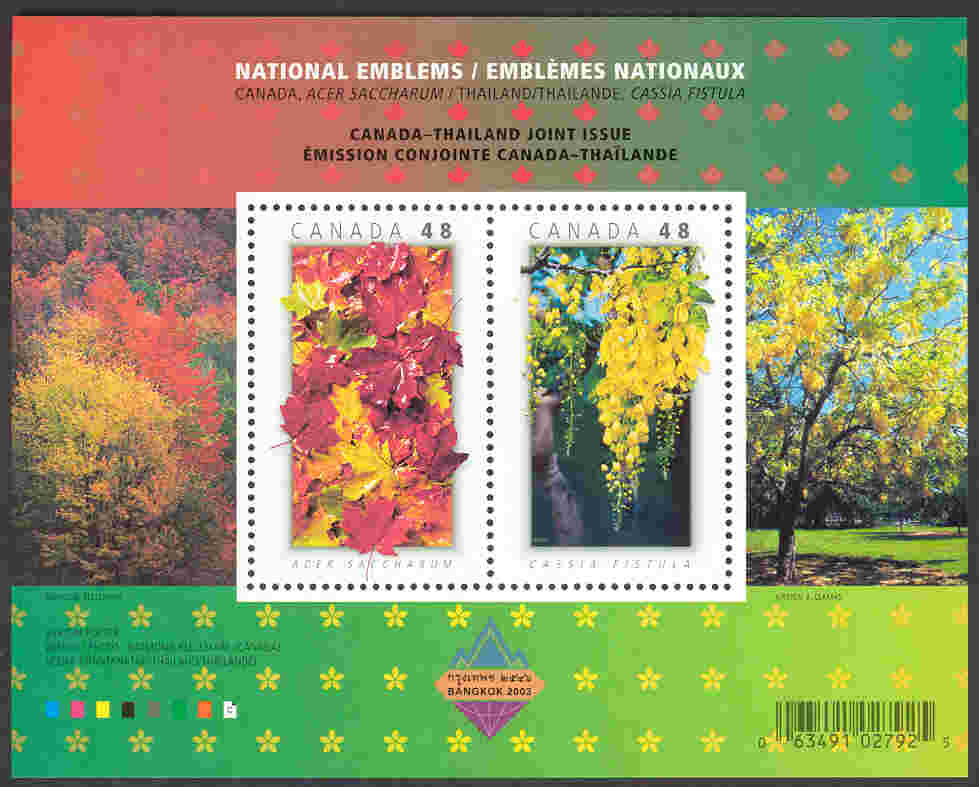 2003 (4 October)
Hong Kong - Sweden
Waterbirds - Twin issue [T1]
Identical stamps printed in blocs of four. Birds: Piet avocet (Recurvirostra avosetta), Horned grebe (Podiceps auritus), Black-throated diver (Gavia arctica), Great crested grebe (Podiceps cristatus). Multi-colored.
4 stamps - booklets - FDCs - Artistic Portfolio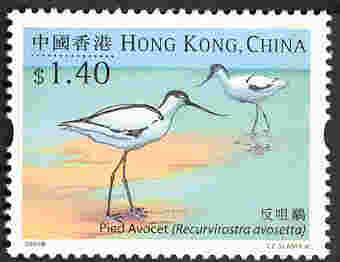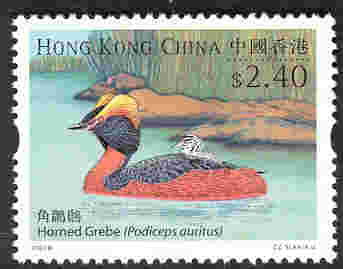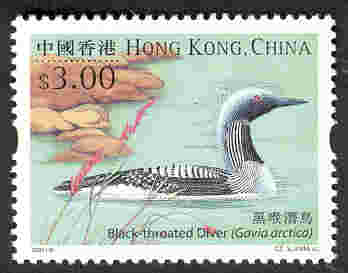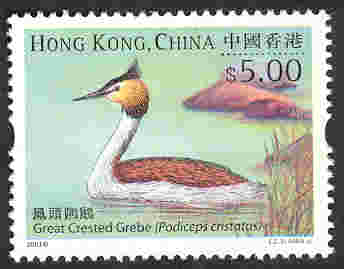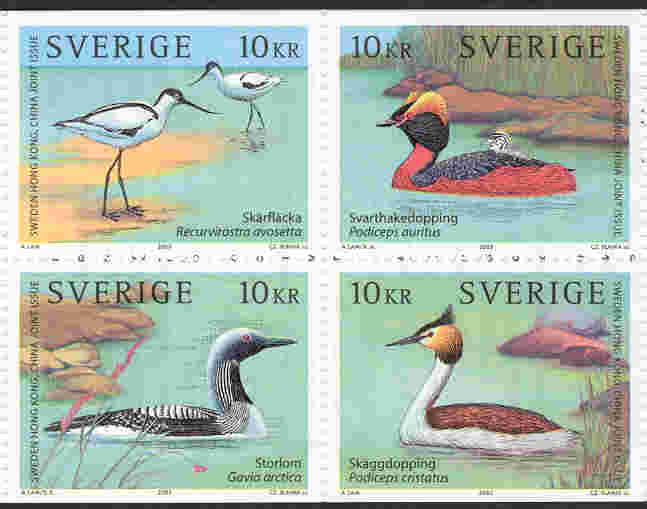 2003 (16 October)
China - Hong Kong - Macau
Successful flight of China's first manned spacecraft. Territorial parallel issue [ST/PT].
Different stamps, two stamps per country. Different views from the space and the "taikonaut". Produced as sheetlets containing 2 pairs of stamps and as souvenir sheets sold together in a booklet. Although the three countries sold the same booklet (individual sheetlets were not available for sale), the origin of the booklet can be stated on the basis of the overprinted codes starting with the letter A (China), B (Hong Kong) or C (Macau). Multi-colored.
2 stamps - mixed booklet - FDCs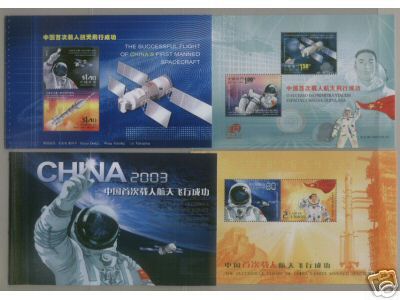 2003 (27 November)
Kazakhstan - Uzbekistan
Painting. Twin issue [T1].
Identical stamps, se-tenant. A, painting "Happiness", 1966, S. Aitbaev, Kazakhstan; B, painting "Morning. Motherhood", 1962, R. Ahmedov, Uzbekistan. multi-colored.
2 se-tenant stamps - FDCs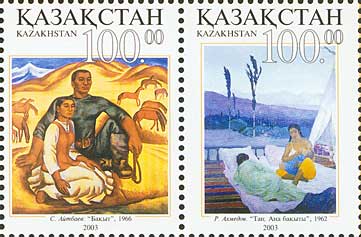 2003 (29 November)
France - India
Relations between both countries. Twin issue [T1].
Identical stamps. Rooster from a 15th century French enluminure; peacock from a 19th century Indian jewelry piece. Multi-colored.
2 stamps (India se-tenant) - FDCs - mixed FDC - special folder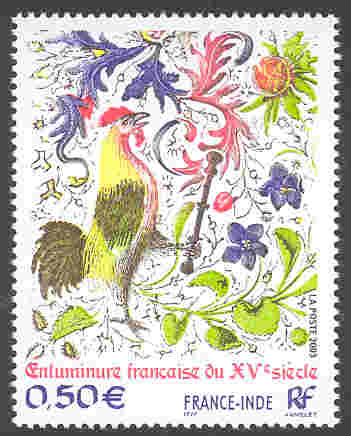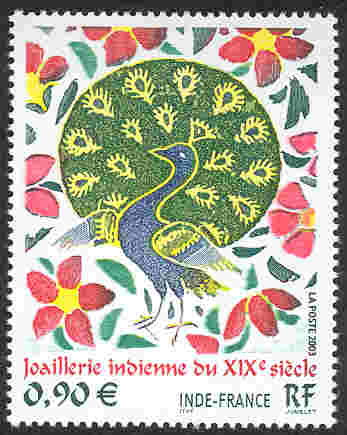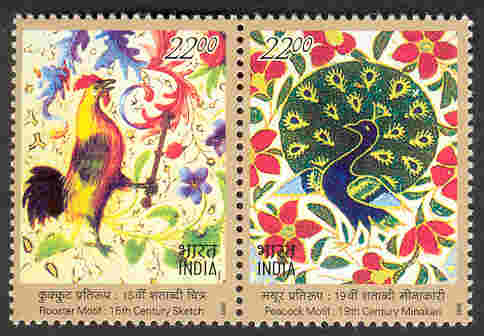 2003 (9 December)
South Africa - Thailand
10 years of diplomatic relationship. Twin issue [T1].
Elephants. Identical stamps. Multi-colored.
2 stamps - FDC

2003 (10 December)
India - Korea (South)
30th anniversary of diplomatic relationship between both countries. Twin issue [T1]
Identical stamps. Astrological observatories: "Cheomseongdae" in Kyong-ju, South Korea, built during the 7th century AD; "Jantar Mantar" Jaipur, India, built in 1727. Multi-colored.
2 stamps - FDCs