Joint Stamp Issues - News

The most recent information about Joint Stamp Issues is reported here. The very most recent data will always be displayed at the top. This information will mainly deal with issues to come, in other words issues to watch, and for which not enough data are yet available to be transferred in the description sections. It will also contain discoveries from collectors. All possible sources will be explored and if someone has data to share, those will be reported here as well. However this page cannot be interactive, as information does not appear at regular intervals (and the webmaster is not available daily). Furthermore, most of the information will need to be checked before being posted. Different colors will highlight modifications compared to initial texts if information exchanges with collectors provide contradictory opinions or supplementary data. Whenever possible or relevant, links with the original source will be provided. However, these links will not be re-checked for activity. At the end of each quarter, this page will be archived and from that point not updated anymore as the final and updated information will be available in the catalogue section (see on the left side "years" section)
---
April 10 , 2017
One month without uodating the site and plenty of thinks happened during these four weeks:
The Fatima miracle celebration involving Luxembourg, Poland, Portugal and Slovakia issued around March 13, 2017 led also to the production of a mixed folder (24x24 cm, 12 pages, price around € 13,00) containing the four souvenir sheets mint. Actually two of these folders came to the market, one written in Slovakian and English, the other in Portuguese and English (information provided by Jaap sarelse, the Netherlands).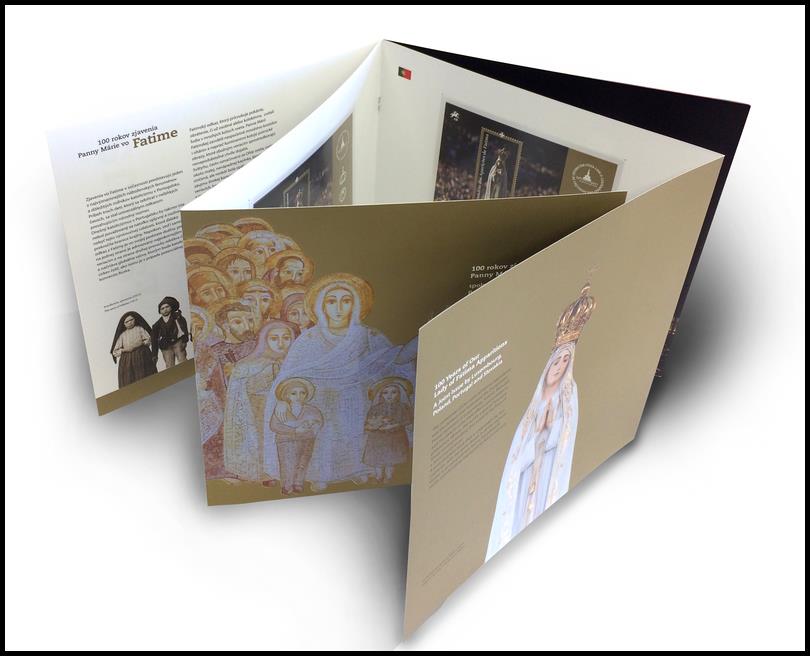 Israel and Portugal issued a common stamp with topic Dolphins as scheduled on April 4, 2017. The Portuguese stamps were produced in sheets of 10 stamps but 5 tête-bêche pairs also with the same 10 tabs. Israel issued also the stamps in miniature sheets of 10 but not tête-bêche and therefore only with 5 tabs.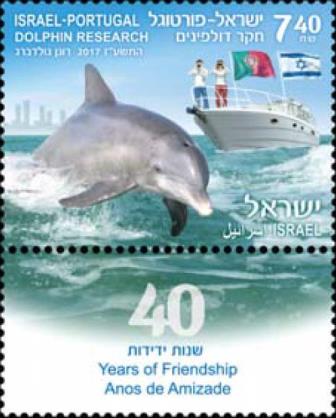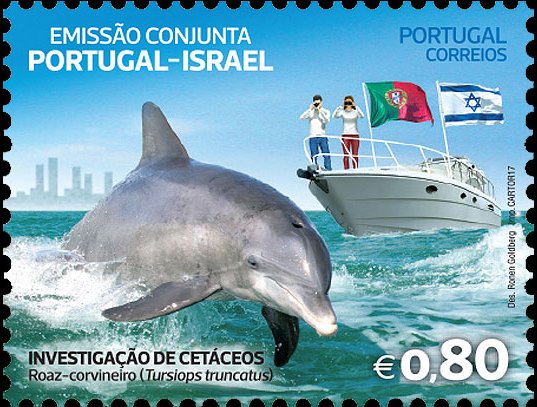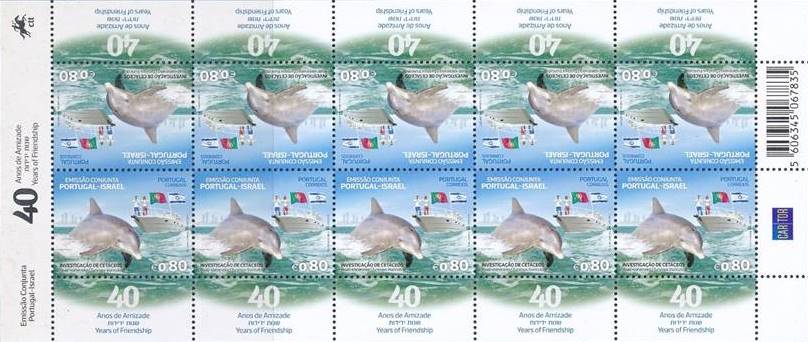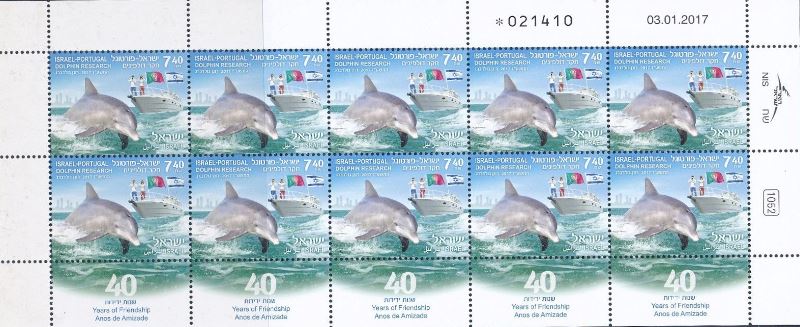 The battle of Vimy stamps were issued on May 8, 2017 by Canada and France. Both countries issued a souvenir sheet with two identical stamps. Canada issued one of their stamp as a booklet of ten self-adhesive stamps. French stamps are only available as a souvenir sheet. A special mixed "pochette" containing both souvenir sheets became available at the French post offices. Mixed first day covers are also available (Dominique Josse, France, was the first one to provide detailed information about this issue).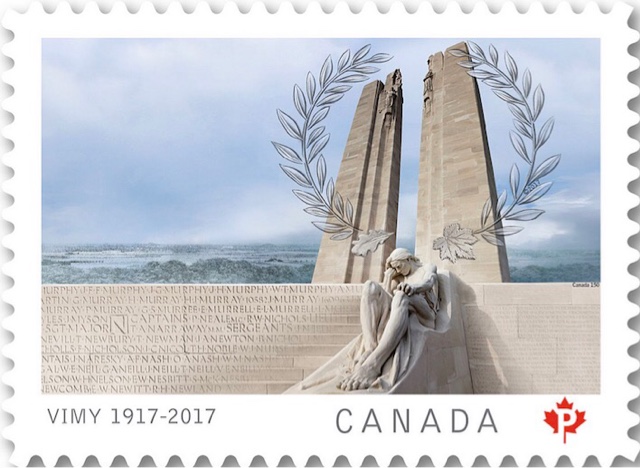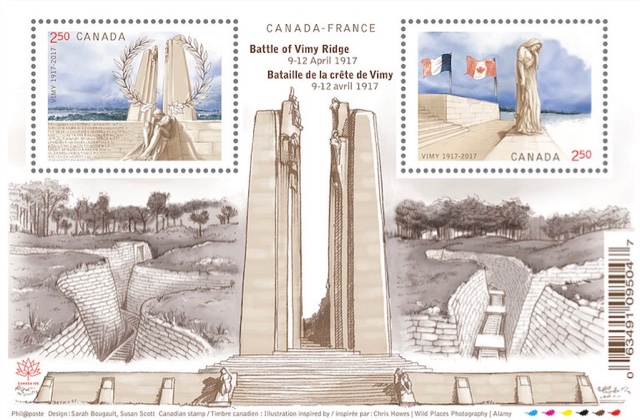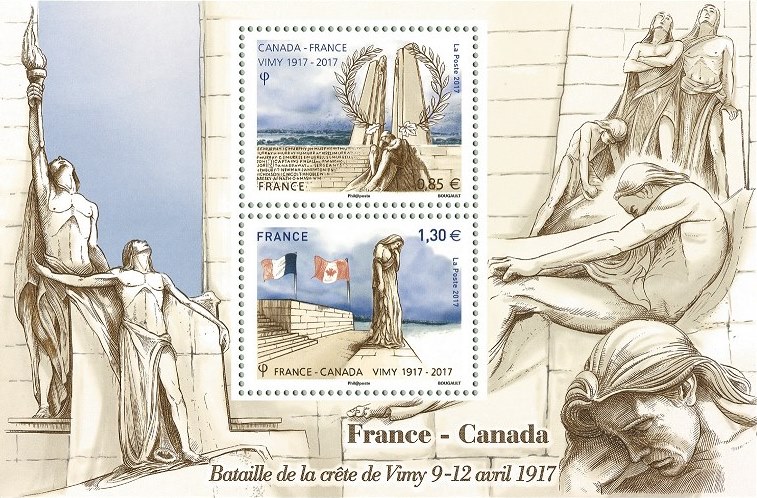 ---
April 10 , 2017
Mansoor Moazzeni (Iran) explored deeper the October 9, 2001 twin issue related to the United Nations international year for the dialogue among civilizations [T20011009]. This issue reported in the 2006 catalogue on pages 276 to 278 involves 38 countries having released at least one stamp with the same design at that same date. Additionally another 19 countries released stamps with the same design but at different dates and another 5 countries released different design stamps but at the date of October 9, 2001. Finally to be complete we should add 4 other countries which produced different stamps at later dates.
Mansoor found out that Algeria and Ivory Coast produced both a non-perforated print proof and panels of imperforated stamps in addition to their stamdard perforated stamps.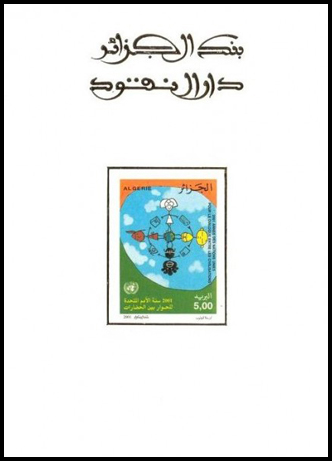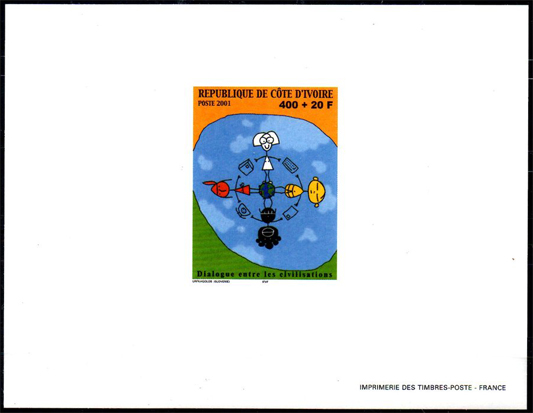 The common illustration of this series was designed by Urska Golob from Slovenia who did win a contest to which 28 countries participated. On page 278 of the catalogue is mentioned that the word Slovenia appears on the Kuwait stamps next to the name of the designer. It remains quite strange to observe foreign country names on stamps, but it happens for diverse reasons. Mansoor discovered that the word "Slovenia" or its translation appears also on the Ivory Coast and the Zimbabwe stamps.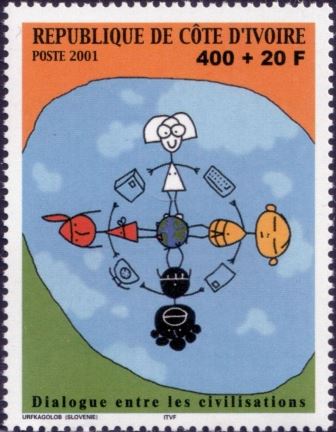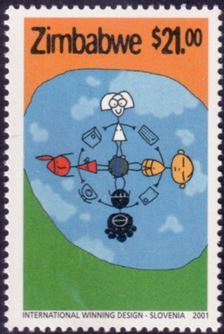 ---
April 10 , 2017
Among the new information for the near future we have to notice the following:
The doubtful issue involving Romania and the United Nations offices will finally be released but on May 11, 2017. The topic will be endangered species (information brought by Jaap Sarelse, the Netherlands).
The Pakistan Turkey joint issue initially scheduled to be released on March 22, 2017 was postponed to August 14, 2017 (information from Jaap Sarelse, The Netherlands).
The 2017 France - Russia joint issue is finally confirmed by the Russian postal administration. One common stamp will be issued on September 1, 2017 and will be devoted to the Normandie-Niemen fighter squadron of the French Air Force. The squadron served on the Eastern Front of the European Theatre of World War II with the Soviet 1st Air Army (information provided by Grzegorz Omelanczuk, Poland).
Fabio Bonacina and Enzo Cafaro (Italy) inquired about the status of the 'Post and Go' labels from Guernsey and Jersey overprinted with the 2017 Melbourne exhibition announcement. Date of issue seems to be March 30, 2017 and both postal administrations will have a shared booth during the exhibition. At a first glance, we started considering these items as a joint issue although it is an overprint and not a special stamp issued at this occasion.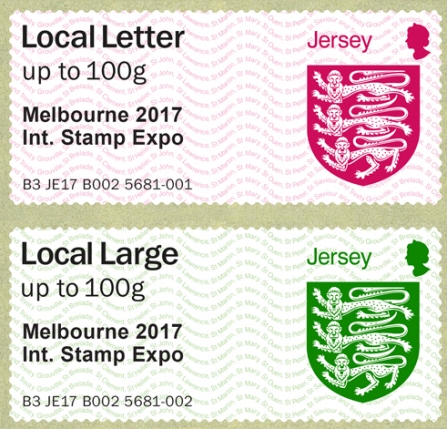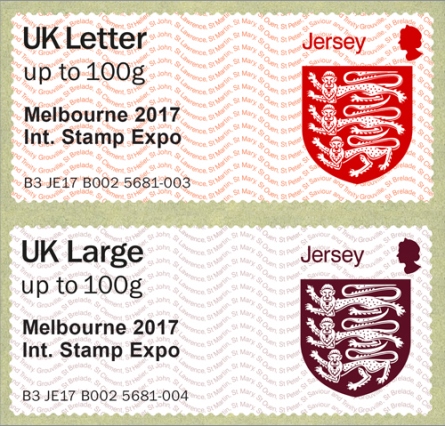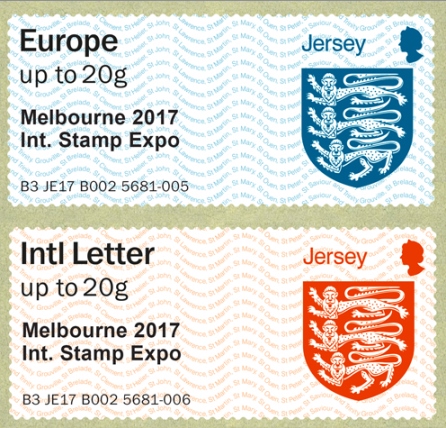 If we keep them in the catalogue, we will have to create a new subgroups of overprinted joint labels. There are numerous other 'Post and Go' labels that are overprinted by British entities and without looking far we discovered that the the 65th Anniversary of Her Majesty the Queen's accession to the throne led also to overprinted labels by Guerney and Jersey, but also by Great Britain. Indirectly this means that there must be more often than thought joint overprinted labels that had been created in the past. We are now looking for a source of information that can provide us these data and eventually we will add them in the catalogue. The new category is not defined, but it will definitely not be considered as a true twin issue. The category [OP] (overprinted) already exists in the catalogue, but not yet overprinted label. Those stamps are considered as non-approved joint issues, but still appear in the catalogue. Probably these labels will be added to this same category and just be listed in the catalogue. Lets collect more information and have your opinion as well before deciding.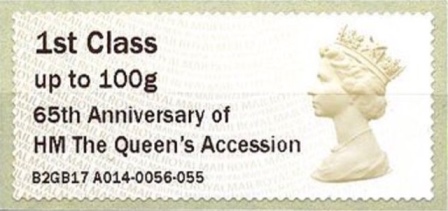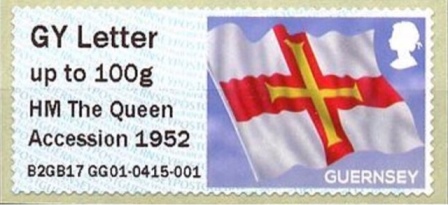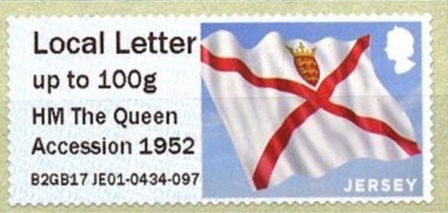 ---
March 11, 2017
In the past days we got plenty of mails (thanks to all of you, list too long to be reported here) announcing the issue of the 100th anniversary of Fatima stamp by Luxembourg on March 7, 2017, so two months ahead of schedule. In our previous report we stated that this joint issue would be released on May 5, 2017, but this date was based on the only information we had at that time for Slovakia. So this prompted us to check if more information was available for the three other countries. It appears already that the four countries will issue an identical souvenir sheet each with one single stamp. The outcome is as follows:
- Luxembourg issued its souvenir sheet on March 7, 2017 . Printing number is unknown
- Poland will issue the stamp on March 12, 2017 and print it at 180,000 samples
- Slovakia rescheduled the issue to March 13, 2017 and will print it at 80,000 samples
- Portugal will also issue the souvenir sheet on March 13, 2017 (at 70,000 samples) together with a miniature sheet of four different stamps related to the visit of Pope Francis to Portugal at this occasion (at 140,000 samples). The Vatican City has also a stamp on its 2017 program related to the Fatima apparitions, but so far it is unknown at which date this stamp will be issued.
This issue will be reported as a twin issue under the most common date March 13, 2017 [T20170313]. Illustrations of all souvenir sheets became also available.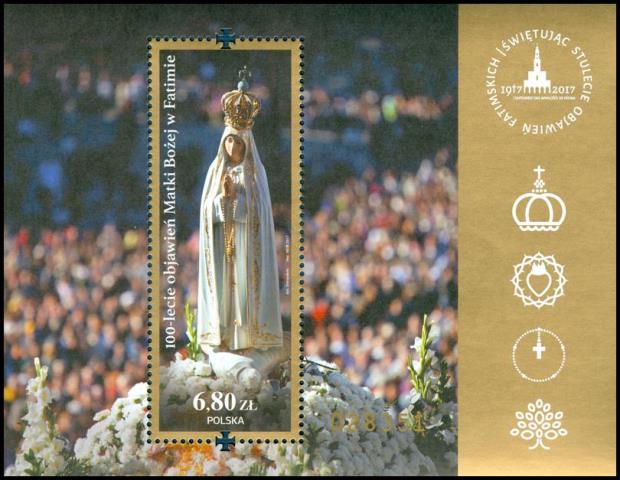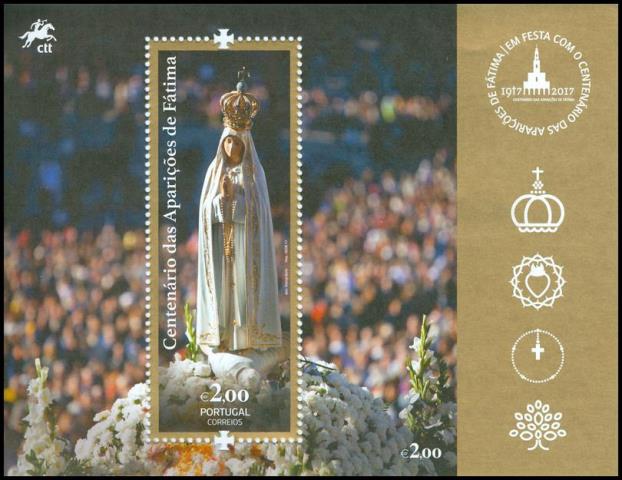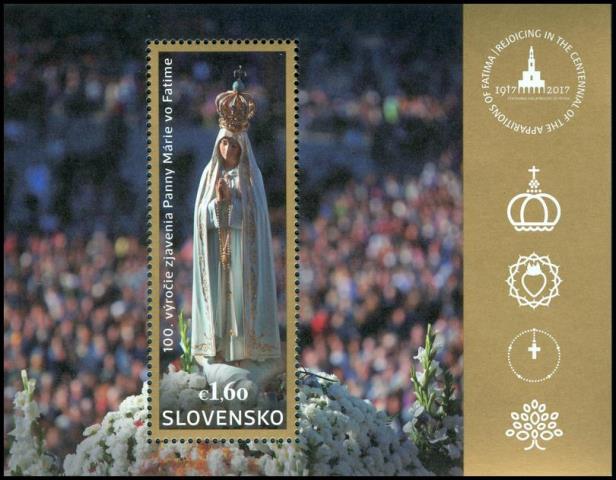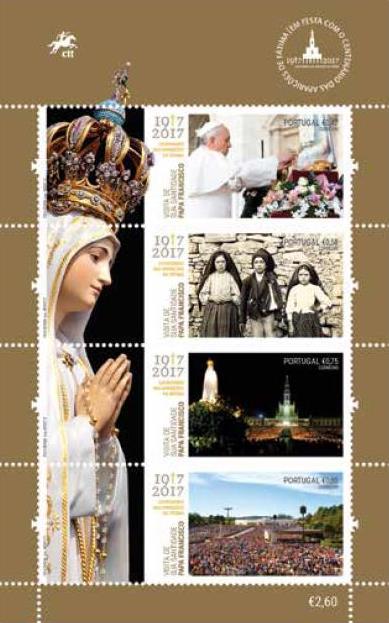 ---
March 11, 2017
The designs of the stamps related to the 500 years of the lutherian reform issued by Brazil and Germany became available and were provided respectively by Grzegorz Omelanczuk (Poland) and Enzo Cafaro (Italy). The stamps will be identical and are supposed to be released by April 13, 2017.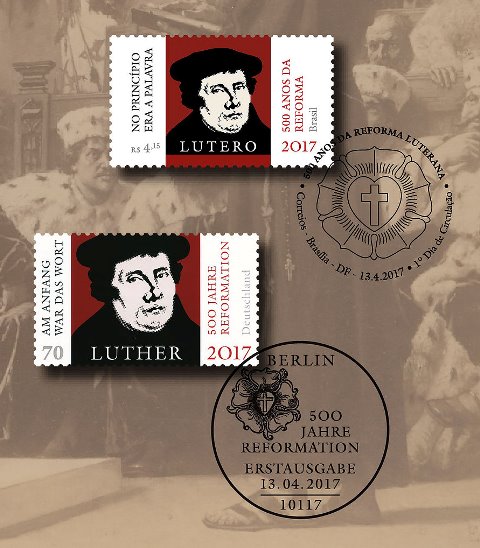 Hong Kong plans to issue four stamps on July 1, 2017 to celebrate the 20th anniversary of the establishment of the Hong Kong special administration region (illustration below, provided by Grzegorz). On the same day, the issuing plan from China (PR) announces three stamps entitled '20th anniversary of return of Hong Kong to Motherland'. At first view, with only the topic similar and the date identical, this is not necessarily a joint issue (at least it is not announced as joint by the two entities). For the time being we will introduce it in the list of upcoming issues and decide whether or not to keep them, on the basis of the designs and the explanations from both sides.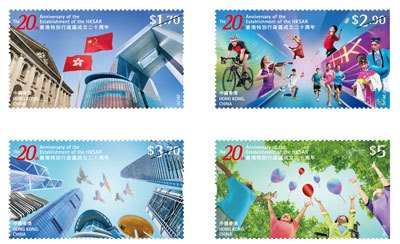 The joint issue between Israel and Portugal will be released on April 4, 2017. The topic will feature research program about dolphins. The design of the Israel stamp was found by Enzo.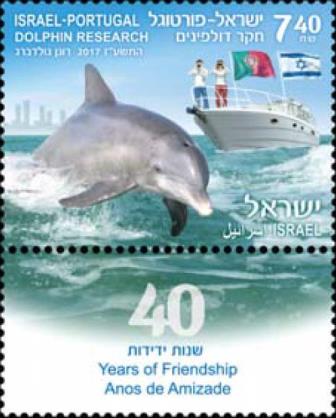 ---
March 11, 2017
Roland Montagne (France) provided an information about an item not seen so far that is related to the Che Guevara issue (50th anniversary of the Cuban revolution) involving Cuba and Russia and released on January 19, 2009 [T20090119]. He discovered a gummed but unperforated leaflet reproducing a stamp issued by Cuba on January 3, 1968 and representing the same portrait of Che Guevara (actually this portrait is the most common and most used picture of Che Guevara). This leaflet was apparently produced at the same time as the 2009 joint stamps as it bears also a reference to this anniversary. This item is quite puzzling and we are still asking ourselves if it is a souvenir sheet or a cinderella (size of the item is 55x86mm). However, as the stamp on the item is not pre-cancelled (and also used), it means it could be used for postage. Any additional information is welcome.
By the way, Roland runs his own blog on joint issues (but in French only). Don't hesitate to take a look.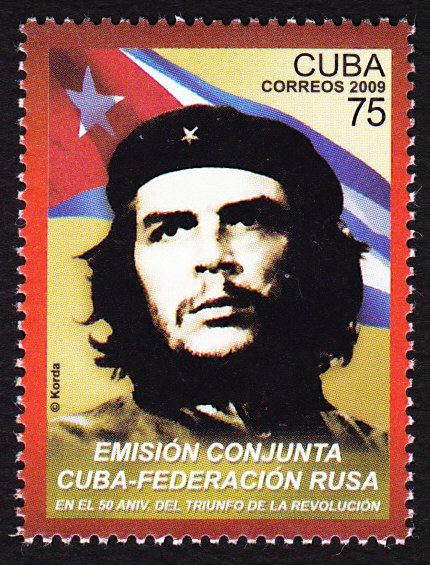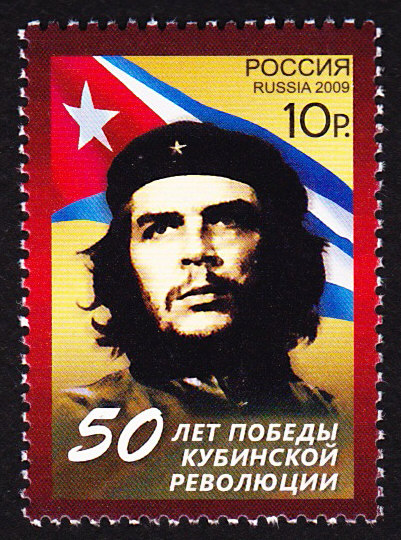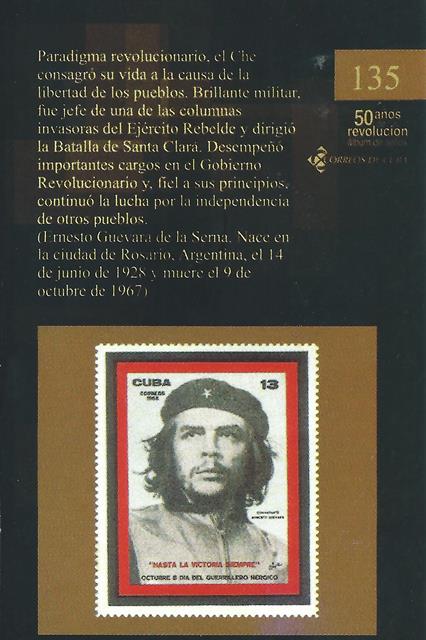 The story of the Mozambique AICEP 2012 stamp continues. Graham Knight (UK) who owns the very first stamp that had been reproduced here (the canceled form) confirms that the color that are reproduced (on his screen) are close to his sample and have nothing to do with the image provided from the Scott catalogue. At the same time Don Birschel (USA) provided a third copy of this stamp, actually a second better reproduction based on the Scott catalogue image (taken with a camera instead of a scan) and for which Don claims it shows colors much closer to the Scott catalogue reproduction. There is still a difference with the first sample seen so far and it may be possible that different background colors do exist. More information is still needed at this stage as the Scott catalogue stamp is itself only a reproduction which may also have shifted in colors during the printing process.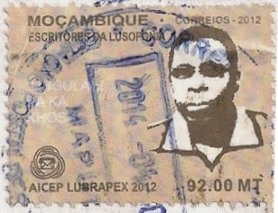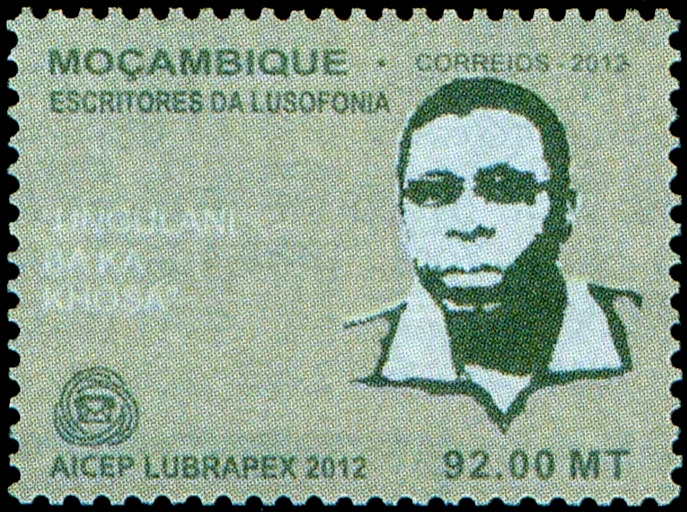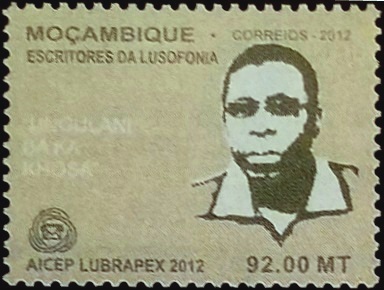 Ehsan Mehmood (Pakistan) provided information about two territorial issues involving Egypt and Palestine (Egyptian territory) that have not been reported so far. The first one was issued on April 7, 1964 and celebrates the WHO day as well as the year of the fight against tuberculosis. The second one was issued on April 7, 1965 also at the occasion the WHO day. Both pairs will be filed as territorial issues respectively under the denominations [D19640407] and [D19650407]. As the background colors are different for the two entities, we cannot consider the Palestinian territory simply as overprinted stamps which justifies new entries for these two pairs. Thanks a lot Ehsan.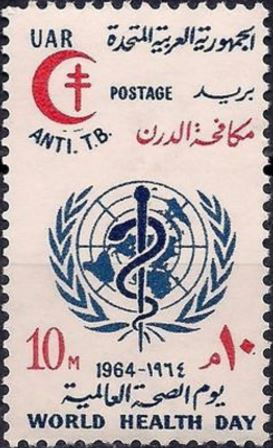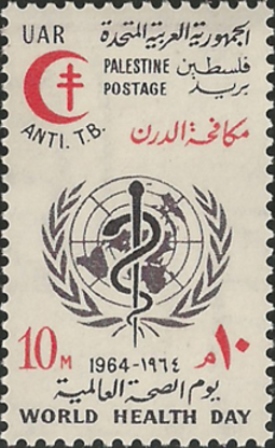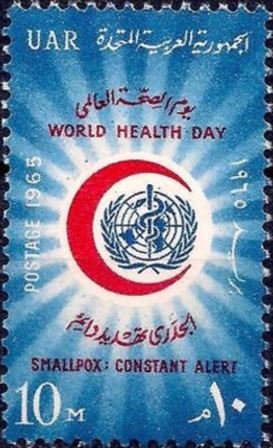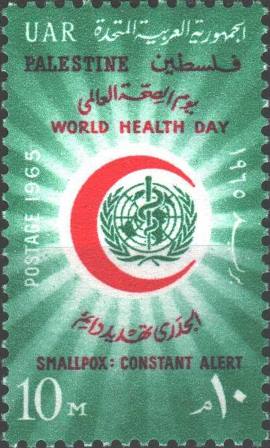 ---
March 6, 2017
Mansoor Moazzeni (Iran) provided the design of a souvenir sheet from Iran that is supposed to be released during the month of March 2017 jointly with Armenia. We are now looking for more details from both sides.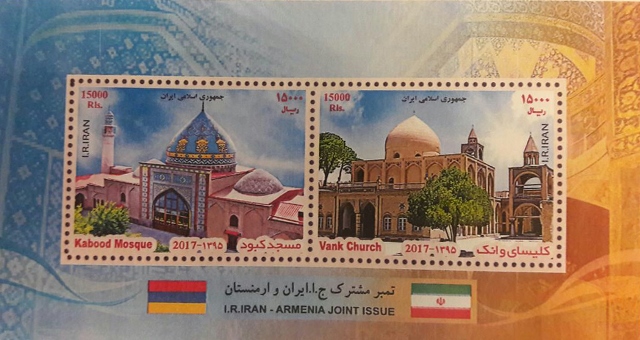 ---
March 5, 2017
Grzegorz Omelanczuk (Poland) found a series of new information concerning future stamps to be released:
Japan published the design of the stamps to be released on May 2, 2017 and entitled "Japan-Denmark diplomatic relations" Unfortunately this miniature sheet does not look like a conventional Japanese joint issue, which may tell that the chances that it will be a joint issue are quite low. We are still missing information from Danish Post (NordPost) and no stamp related to Japan appears yet in their official program.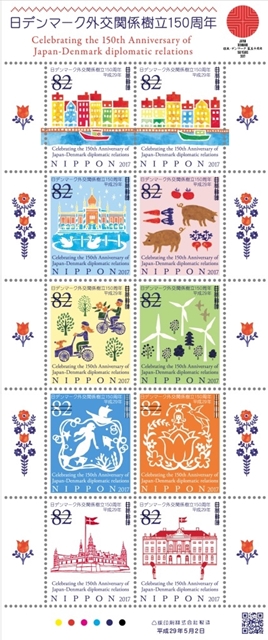 In its 2017 philatelic program Uruguay mentions three issues commemorating relationships with different countries. The first one issued on February 16, 2017 relates to Russia. This country did not issue a stamp but at the same date a special postal stationery was produced. As a consequence, it must be considered as a parallel joint issue.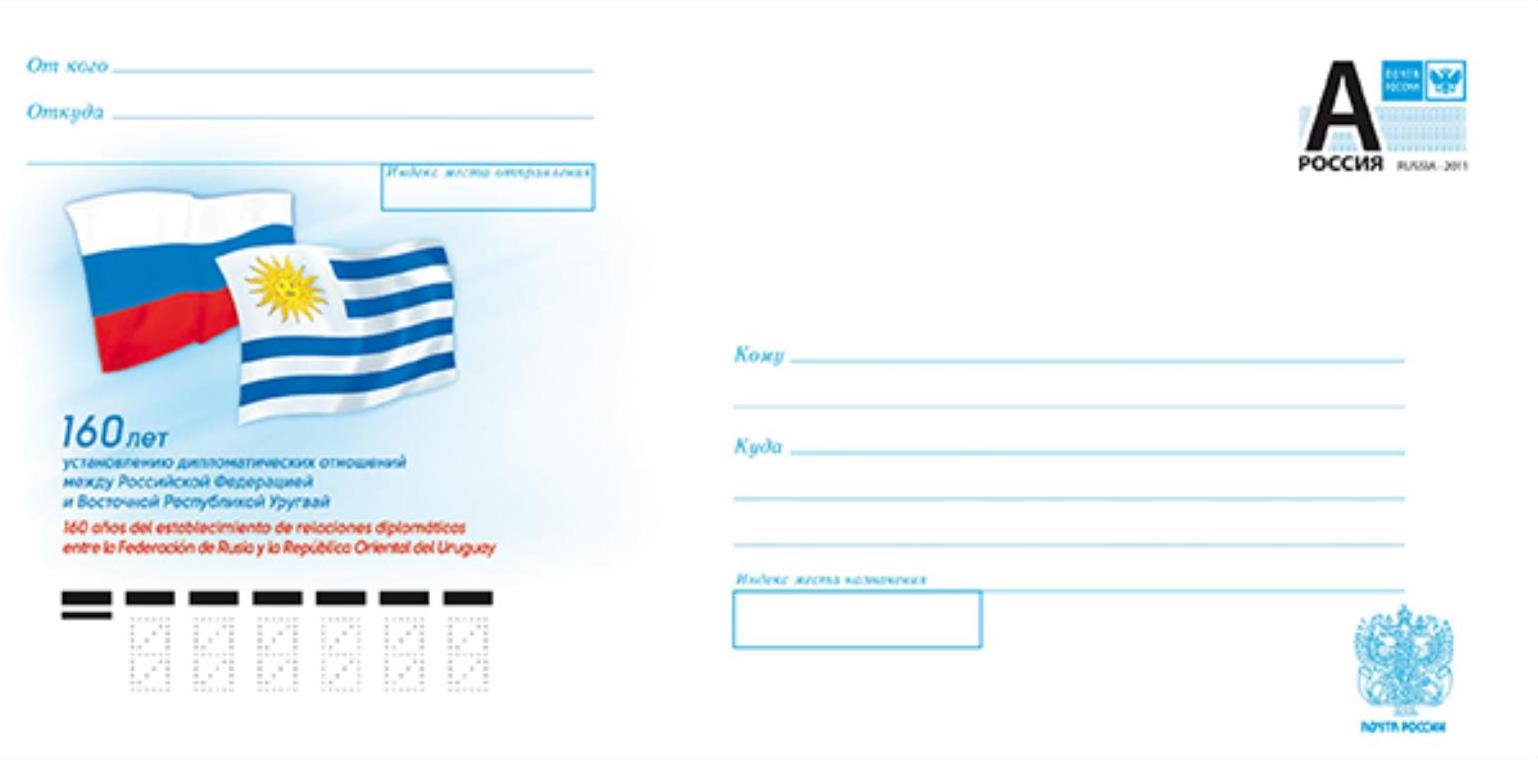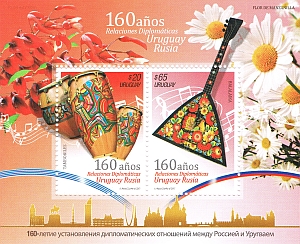 Additional stamps, potentially with Belarus and Palestine, are expected to be released by Uruguay in July 2017, but we have no information from these two countries.
Don Birschel (USA) reported also that the Scott catalogue is displaying a copy of the Mozambique stamp from the 2012 AICEP issue (date of issue October 9, 2012, jointly with Angola, Cape Verde, Guinea Bissau, and Macao). Unfortunately there is a huge difference of color between the background of the (cancelled) sample we had seen so far and this new image. Apparently none of these reproductions show the real color and we still need to wait until someone provides us with a real scan of this stamp. Probably the real background color is closer to the backgound of the four other countries which is quite similar for all of them (greenish brown, see below).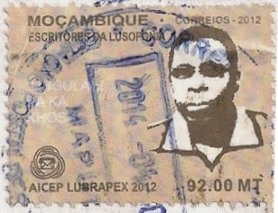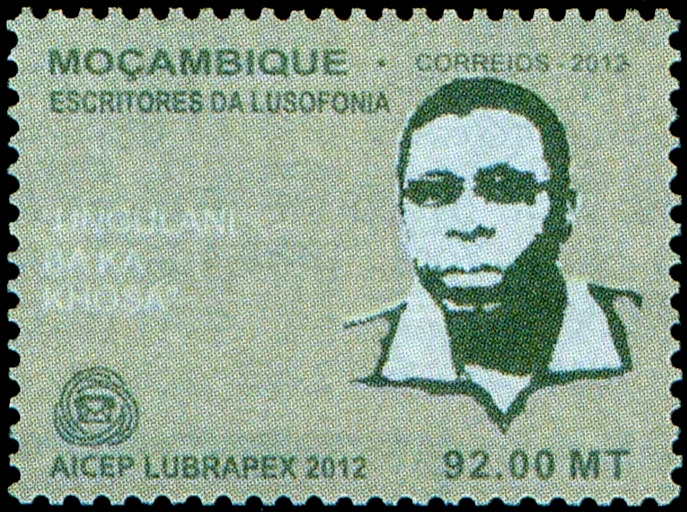 ---
February 23, 2017
One discovery calls for another. After publishing the picture of the 2012 Guinea Bissau AICEP stamp [P20121009], Don Birschel (USA) could provide the picture of the Angola stamp from the same series. Amazing! Of course we are also missing information about date of issue, size of pane and number of printing, but at least we know it exists. Now to be complete for this series we just have to find the two missing little sisters from Sao Tome (which is supposed to represent Alda Esperito Santo) and Timor Leste (topic unknown).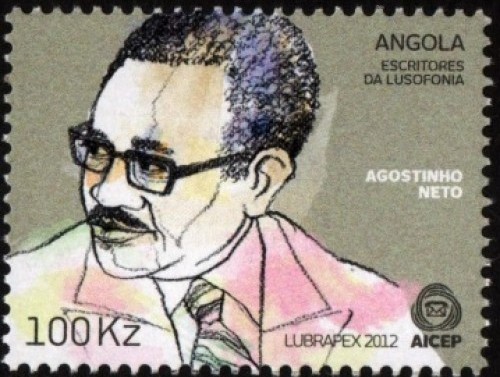 ---
February 20, 2017
Amazing discovery by Benjamin Busch (France) of a new stamp to be added to the October 9, 2012 issued series related to AICEP and the lusophone writers [P20121009]. So far we knew about stamps issued by Cape Verde (October 15) and Macao (October 9). More recently the stamp issued by Mozambique was discovered. All those on top of stamps with different designs issued by Brazil and Portugal. Now we have to add Guinea-Bissau to the series with a stamp representing Amilcar Cabral (1924-1973). Date of issue is unknown.
Similar design stamps had already been announced for Angola (Agostinho Neto - 1922-1979), Sao Tome (Alda Esperito Santo - 1926-2010) and Timor Leste. This means these stamps could have been produced and still have a chance to be discovered.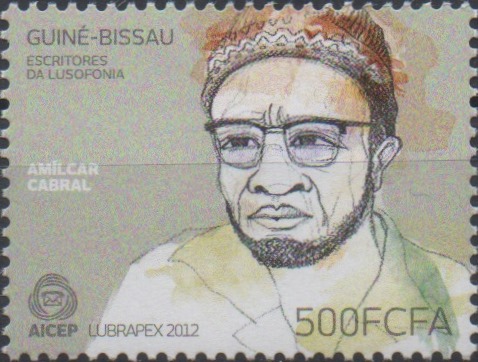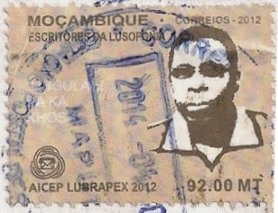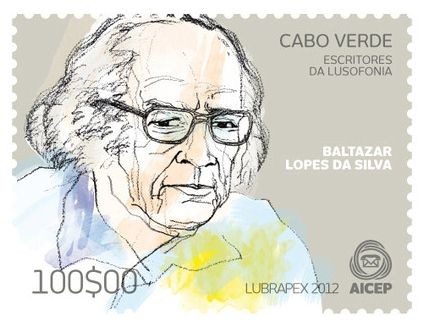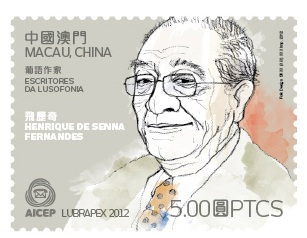 ---
February 20, 2017
From the blog of Eric Contesse we learn that a major mistake was discovered on some Argentinian stamps of the Argentina Russia joint issue from November 14, 2016 (see illustration below). In all panes of stamp B, the first stamp on row 4 is missing the denomination "$11". The stamps has been retrieved from sale on November 20, 2016, but obviously some of them and of course the one with the mistake have been sold. Prices for these stamps may become quite high. We do not know if this stamp has been reprinted.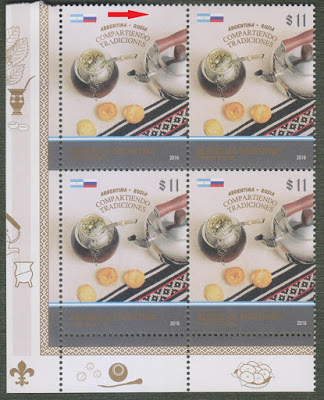 Grzegorz Omelanczuk (Poland) provided additional information about the Fatima apparitions issue (May 5, 2017) which confirmed that the four stamps from Luxembourg, Poland, Portugal and Slovakia will have the same design. The Post of Luxembourg is even proposing to provide all four stamps to their customers. Below the first designs. The most recent update of the Brazilian philatelic program describes an issue on this topic that would be released on May 13, 2017, but is considered locally as a commemorative stamp not a joint issue. No additional news from the Vatican State.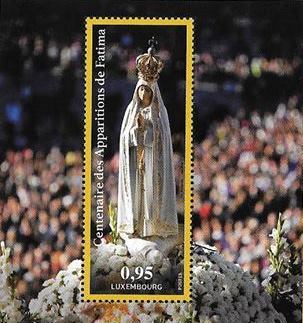 On the other hand the new Brazilian philatelic program is now stating that the issue from April 13, 2017 related to the 500th anniversary of the Lutherian Reform will be a joint issue with Germany.
---
February 8, 2017
Great news: our friend from Poland Grzegorz Smialkowski created and issued a completely new and original catalogue entirely dedicated to joint issues involving Poland. This 282-pages (!) book, entirely in color, richly illustrated, A5 format, provides detailed descriptions of each issue including scans of stamps, covers, FDCs and other products such as folders, booklets, etc as well as partner country products. Information about the products and the backgound of each issue is also provided. The book is entirely in Polish language, but this should not refrain you from buying such an outstanding work, as there are so many illustrations and figures that it is easy to go through and it will anyway become a reference for the joint issues stamp collecting.
For those interested in acquiring a catalog, please contact to wspolnewydania@gmail.com . The price is €uros 13,00 plus postage fees.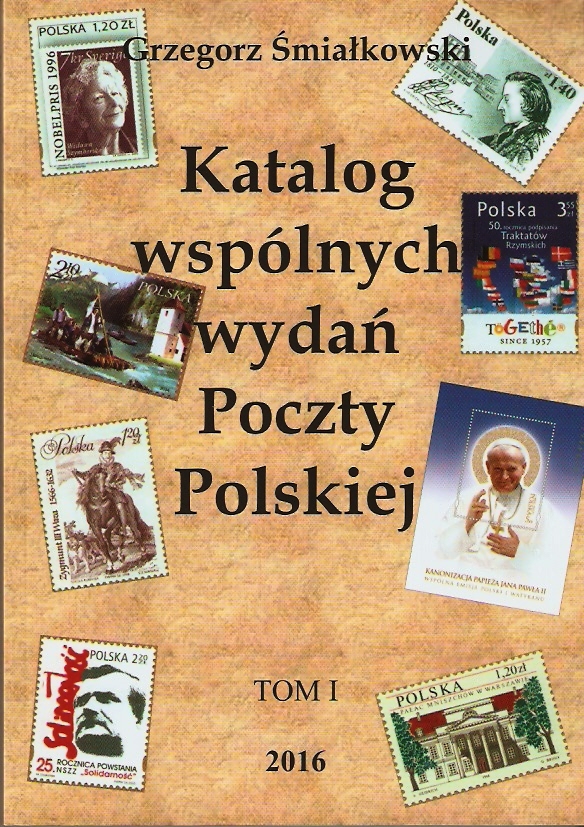 Following this initiative, it would be greatly appreciated if other collectors are willing to work on individual local catalogues about joint issues, written in local languages. I know that Enzo Cafaro is working on an Italian catalogue, but other small catalogues could be created in other countries such as Germany, Spain, Netherlands or even Japan, Russia or China. For completeness of the information, I am ready to provide to serious enquirers all the information I have gathered myself on individual countries.
---
February 8, 2017
Recent new issues :
Lithuania and the Vatican State issued on February 10, 2017 the stamps at the occasion of the 600th anniversary of the foundation of the Samogitians diocese. Both countries issued their stamps in miniature sheets of 4 stamps [2x2] (Images provided by Cafaro Enzo, Italy and Don Birschel, USA).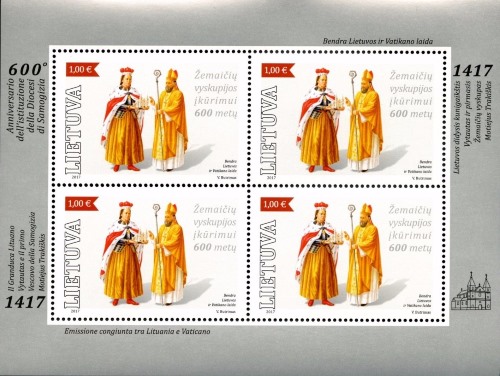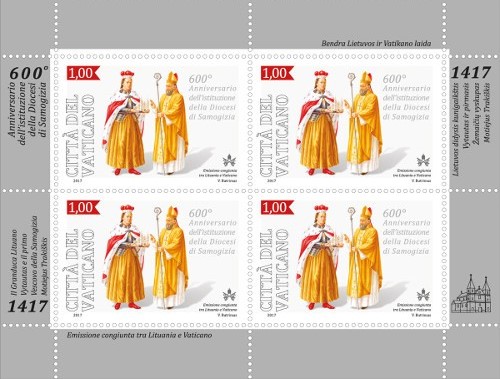 Grzegorz Omelanczuk (Poland) explored the future joint issue to be released at the occasion of the 100th anniversary of the apparitions of Fatima and proved that this issue will finally involve Luxembourg, Poland, Portugal and Slovakia. It will be released on March 13, 2017 and Slovakia published already the picture of the Slovakian design. At this stage we do not know yet if it will be a twin issue with identical stamps.

---
January 14, 2017
Recent new issues :
The stamps from India and Portugal were issued as planned on January 7, 2017 (information and images provided by Niket Bubna, USA, and Don Birschel, USA).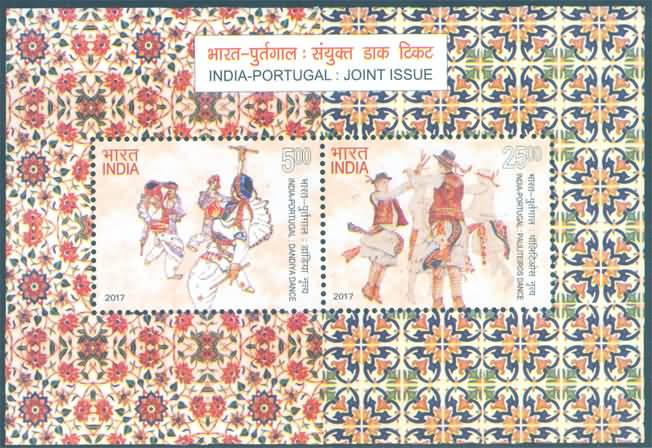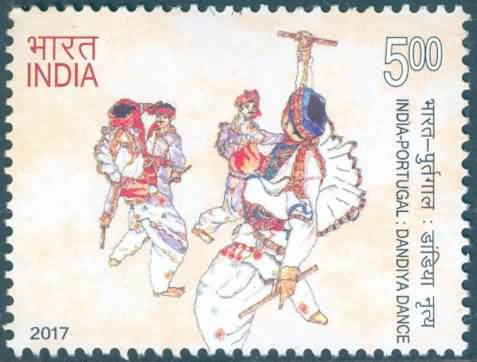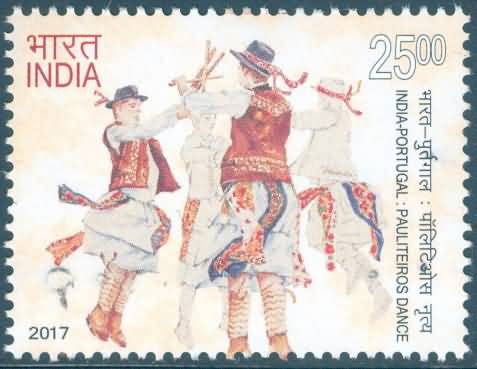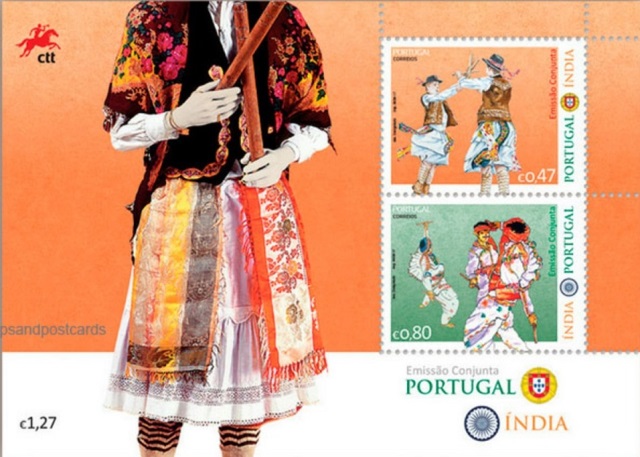 Older issues:
Additional information regarding the ECOWAS stamps described earlier (issued on December 17, 2015) was provided by Benjamin Busch (France) and Jaap Sarelse (The Netherlands):
- each country apparently issued 5,000 stamps in panes of 25 [5x5] so the maximum of available complete sets of miniature sheets is 200.
- the mixed miniature sheet containing the stamps from the 15 different countries [5x3] was printed at 300 samples only among which the largest number was first day cancelled May 28, 2015
- most of the countries (not all have been seen) have also issued special single stamp non-perforated miniature sheets so-called "epreuve de luxe" at 100 samples. Known countries include Ivory Coast, Ghana, Guinea-Bissau, Nigeria, Senegal and Togo
- the mixed miniature sheet exist also as non-perforated
- official first day covers have been seen only for Cape Verde, Nigeria and Ivory Coast. Private FDC have been created with Burkina Faso and Ghana stamps
- The official day of issue is December 17, 2015 even if some FDCs are canceled May 28, 2015
- a sheet of 25 non-perforated stamps from Guinea Bissau with a value of 750 FCFA instead of 150 FCFA has been seen. This must be considered as a non issued stamp
- The complete set of 15 stamps can be acquired for ... US$ 999!!
Cafaro Enzo (Italy) confirmed that the Architectural historical reserve "Trapezitsa" souvenir sheet from Azerbaijan was issued on November 22, 2016. Bulgaria had issued its souvenir sheet already on September 22, 2016. This will therefore be a concerted joint issue. Azerbaijan issued only 3,000 samples of the souvenir sheet.
News relative to stamps to be issued during the year 2017 (see also the 'Latest/Upcoming issues' section):
The 100th anniversary of the apparitions of our Lady at Fatima joint issue raised so far raised of new questions. It seems that in May 2017, Brazil, Luxemburg, Poland and Slovakia will issue a joint stamp at this occasion. All these countries have not published a statement confirming that it will be joint and involving the three others, but the most intriguing is that the two administtrations that should really be involved namely Portugal and the Vatican State have not announced yet that their stamp issued at this occasion will have a joint character. More information is needed at this stage. In parallel several other countries have announced the issue of a stamp with the same topic at different dates.
From Lucas Kobbernagel (Denmark): On May 15, 2017, Denmark, Faroe Islands and Greenland will issue a minisheet each with the Queen and her husband at the occasion of their golden wedding (50 years). It was confirmed from the Faroe stamp program that it was a joint issue, but that information was removed in the meantime. Most likely because in the Danish stamp program is said that a minisheet will be issue in a not published theme. The Greenlandic program isn't publish yet.
On September 28, 2017, Denmark will issue five stamps of winter flowers. On November 16, 2017, Sweden will issue also five stamps of winter flowers. Lucas attended the presentation of the Danish and Swedish programs during which it was announced it would be a joint issue with the same motives. In the published programs it is not mentioned as a joint issue, but as the Danish and Swedish postal services are the same company it is very likely that it is a joint issue. We will have to wait for confirmation of this issue.
In June 2017 Belarus and Kyrgyzstan will issue joint stamps with the topic horses. Both postal administrations confirmed this information. Note that this is an issue from the Kyrgyz Express Post and not from the Kyrgyz Post (there are two official postal operators in Kyrgyzstan, both issuing stamps (information provided by Grzegorz Omelanczuk, Poland).
---
January 2, 2017
Just toward the end of the year we got some additional information:
An interesting article was published in the January 2017 Michel Rundschau (1/2017-Plus pages 40-41 and 44) about illegal issues of the 2016 Europa stamps. This paper tells that a high number of fake and UPU non-approved stamps with the common Europa design are proposed for sale on different web sites. These issues are definitely not stamps and are not part of this Europa series. They should not be bought and will be reported in the catalogue only with the warning "Illegal items". So far the following 'fake' countries having issued such stamps have been reported from: Isle of Arran, Isle of Islay, Isle of Mull, Hebrid Island, Saint Kilda, Orkney, Shetland, Lundy, Isle of Scilly, Isle of Wight, Isle of Jethou, Isle of Man (a non-offical issue), Corsica (France), Sardinia (Italy), Sicily (Italy), East Slavonia (Croatia), Serbian Kraina, Isle of Creta. Most of them are available as perforated and non-perforated. Here some samples:
2017 (January 14): recently discovered "Think Green" cinderellas (fake stamps) from Peterspost (Russia) are also to be added to this category.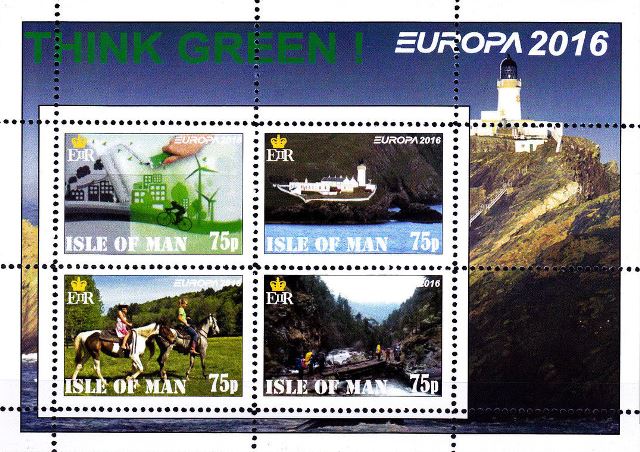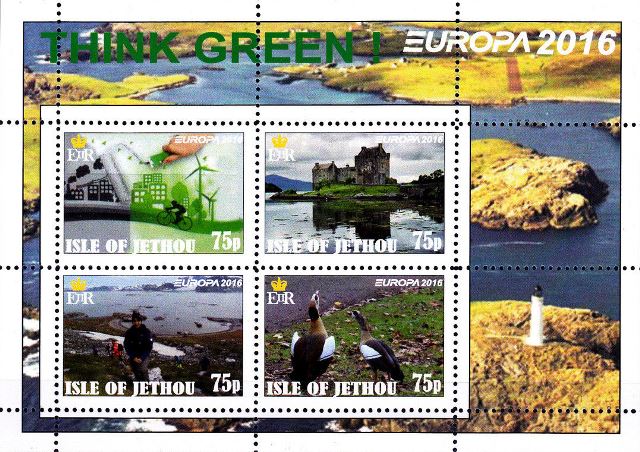 The 62 postal administrations that are officially authorized to issue stamps with the EUROPA logo belong only to the following list (for more details see https://en.wikipedia.org/wiki/PostEurop): Aland (Finland) - Albania - Andorra (French) - Andorra (Spanish) - Armenia - Austria - Azerbaijan - Azores (Portugal) - Belarus - Belgium - Bosnia (Croatia) - Bosnia Herzegovina (BH Posta) - Bosnia (Serbia) (Posta Srpske) - Bulgaria - Croatia - Czech Republic (Post Mostar) - Cyprus - Denmark - Estonia - Faeroe (Denmark) - Finland - France - Georgia - Germany - Gibraltar - Great Britain - Greece - Greenland (Denmark) - Guernsey (Great Britain) - Hungary - Iceland - Ireland - Isle of Man (Great Britain) - Italy - Jersey (Great Britain) - Kazakhstan - Latvia - Liechtenstein - Lithuania - Luxembourg - Macedonia - Madeira (Portugal) - Malta - Moldova - Monaco - Montenegro -Netherlands - Norway - Poland - Portugal - Romania - Russia - San Marino - Serbia - Slovakia - Slovenia - Spain - Sweden - Switzerland - Turkey - Ukraine - Vatican
Kosovo, Nagorno Karabakh and Pridnestrovian Moldavian Republic (Transnistria) are not in this list either. We will make a cleanup of the stamps from these countries described previously in the 2000 Europa stamp series.
Cyprus (Turkish) is not included in this list as well as this entity is not recognized by the UPU, but this country is reported in the major stamp catalogues. This entity is issuing stamps under the supervision of Turkey and for this reason bears the EUROPA logo. For the time being we will continue keeping Turkish Cyprus in our list, but eventually a decision needs to be taken and if required a full cleaning of the whole catalogue needs also to be performed. 'Cleaning' does not mean that these countries will be removed from the catalogue, but a warning will be posted each time these countries appear, in the same way a warning is added for all SMOM stamps.

Wayne Chen (USA) just announced that his article about Nordic cuisine folder 2016 and previously issued joint folders from Scandinavia was published on January 9, 2017 issue of Linn's Stamp News. Online version link is provided here.
http://www.linns.com/news/world-stamps-postal-history/2016/december/folders-display-scandinavian-common-theme-stamps.html

It took one full year to Benjamin Busch (France) to succeed in bringing together the whole collection of ECOWAS stamps issued December 17, 2015. We suspect he is the only one owning all these stamps.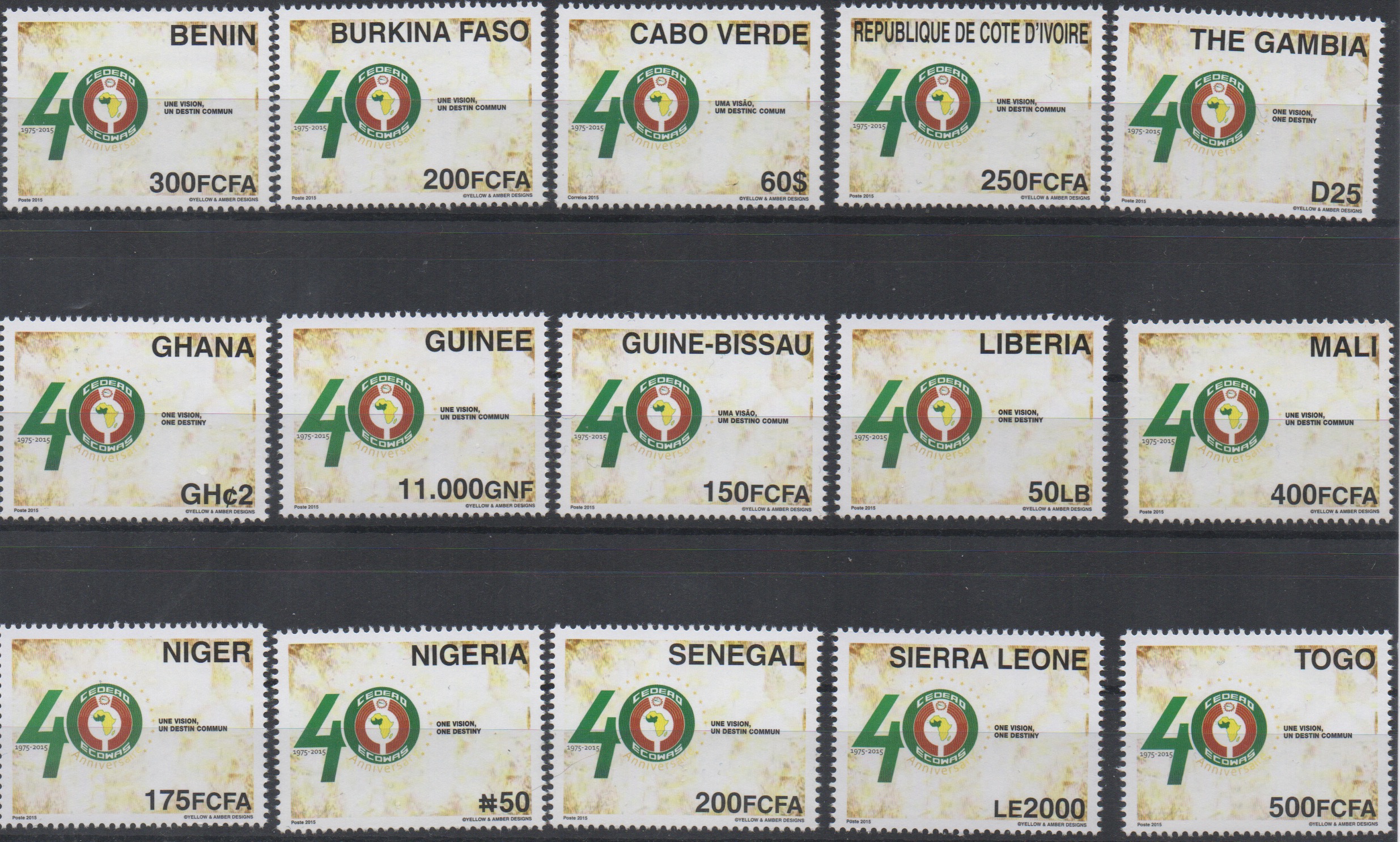 ---
January 1, 2016
The News from the period October to December 2016 have been archived.
---
All previous information reported in this section is to be found in the News Archives.