Joint Stamp Issues - News

The most recent information about Joint Stamp Issues is reported here. The very most recent data will always be displayed at the top. This information will mainly deal with issues to come, in other words issues to watch, and for which not enough data are yet available to be transferred in the description sections. It will also contain discoveries from collectors. All possible sources will be explored and if someone has data to share, those will be reported here as well. However this page cannot be interactive, as information does not appear at regular intervals (and the webmaster is not available daily). Furthermore, most of the information will need to be checked before being posted. Different colors will highlight modifications compared to initial texts if information exchanges with collectors provide contradictory opinions or supplementary data. Whenever possible or relevant, links with the original source will be provided. However, these links will not be re-checked for activity. At the end of each quarter, this page will be archived and from that point not updated anymore as the final and updated information will be available in the catalogue section (see on the left side "years" section)
---
October 8, 2017
The NHL stamp designs from USA and Canada to be released on October 20, 2017 became also available. Each country will issue two stamps representing a player in modern equipment and, in a tête-bêche configuration, a player in vintage gear. Actually as all stamps are self-adhesive and therefore not connected to each other, we cannot consider them as real tête-bêche stamps. But this is real twin issue.


---
October 8, 2017
Jaap Sarelse (The Netherlands) made an unusual discovery regarding the T19770521 issue. These stamps celebrating the 10th anniversary of the French Language international Council (Sassenage) are described in the catalogue on page 127. Six countries namely Benin, Cameroun, Chad, Ivory Coast, Mali, Rwanda and Senegal issued identical stamps on that occasion at the date of May 21, 1977 (except for Benin which issued its stamp on May 16 instead and Rwanda on June 20). This was clearly considered as a twin issue. Additionally on May 17, 2017 and on May 19, 2017, respectively Togo and Tunesia issued also stamps on this topic, but with different designs. Senegal issued a second stamp with different design on May 21, 1977 as well. Jaap discovered a folder containing all these stamps over six pages, all first day cancelled, that has to be considered as a true mixed document. We have no idea how many of these folders were produced. Here are the pictures of all pages of this folder.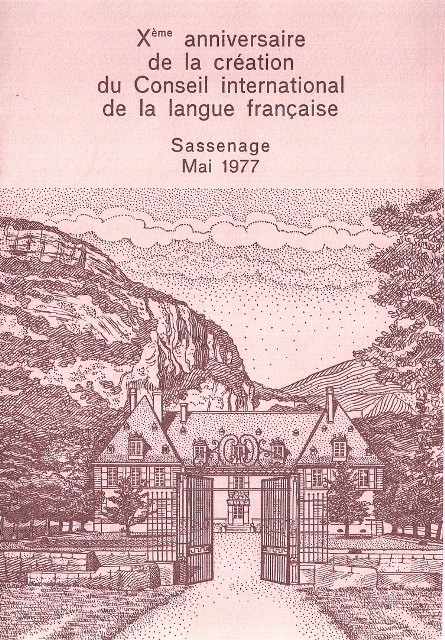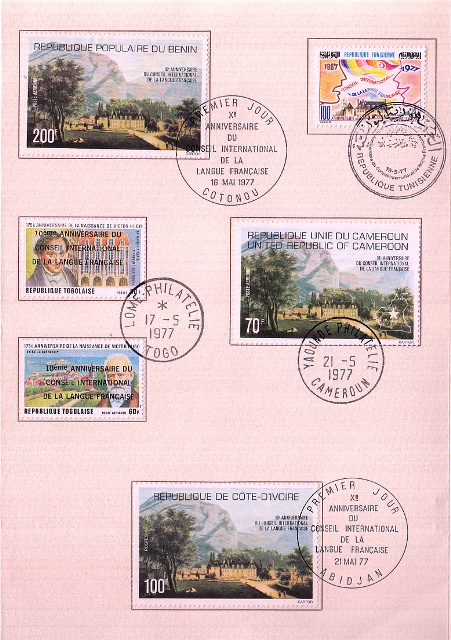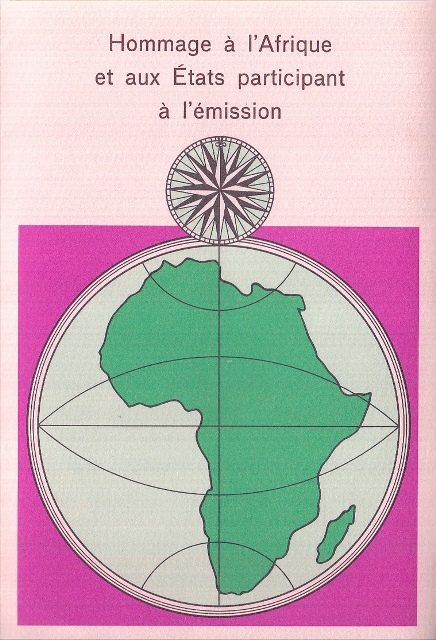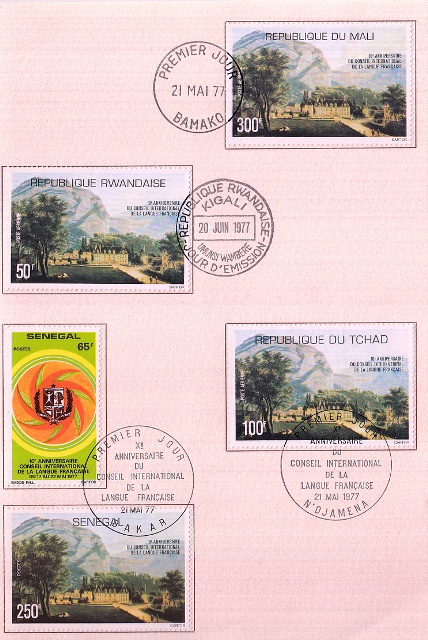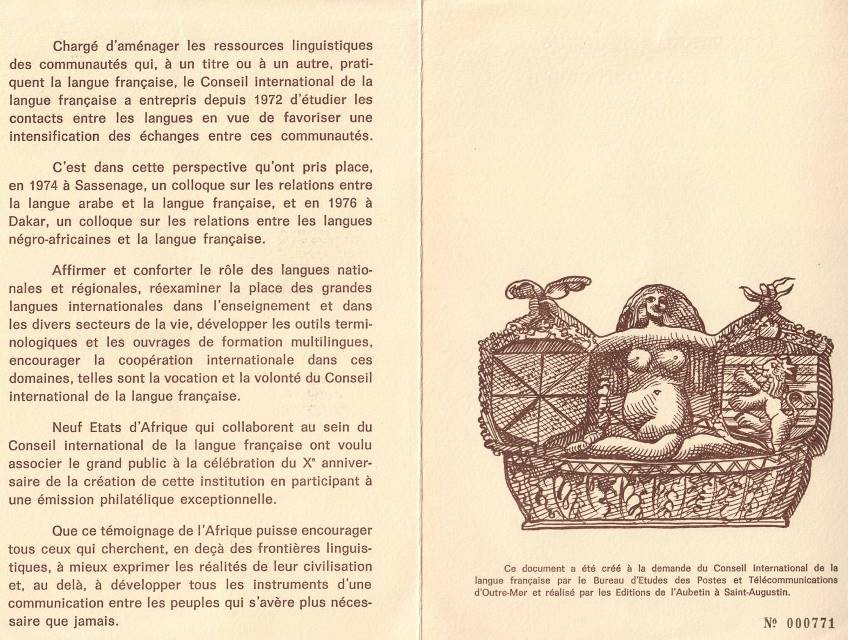 ---
October 8, 2017
Just for your information and based on news collected by Jaap Sarelse (The Netherlands), Citipost Hannover, a private German postal service issued a booklet with 2x5 stamps, more or less identical to the stamps from the joint issue Brazil-Germany (April 13, 2017 - 500th anniversary of the Reformation). Of course these Citipost stamps are not part of the joint issue. But it was interesting to report this here. These stamps were issued on September 15, 2017 and only 3,000 booklets have been printed.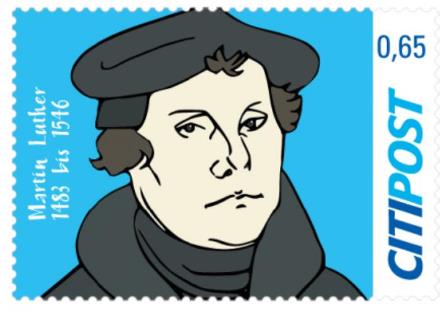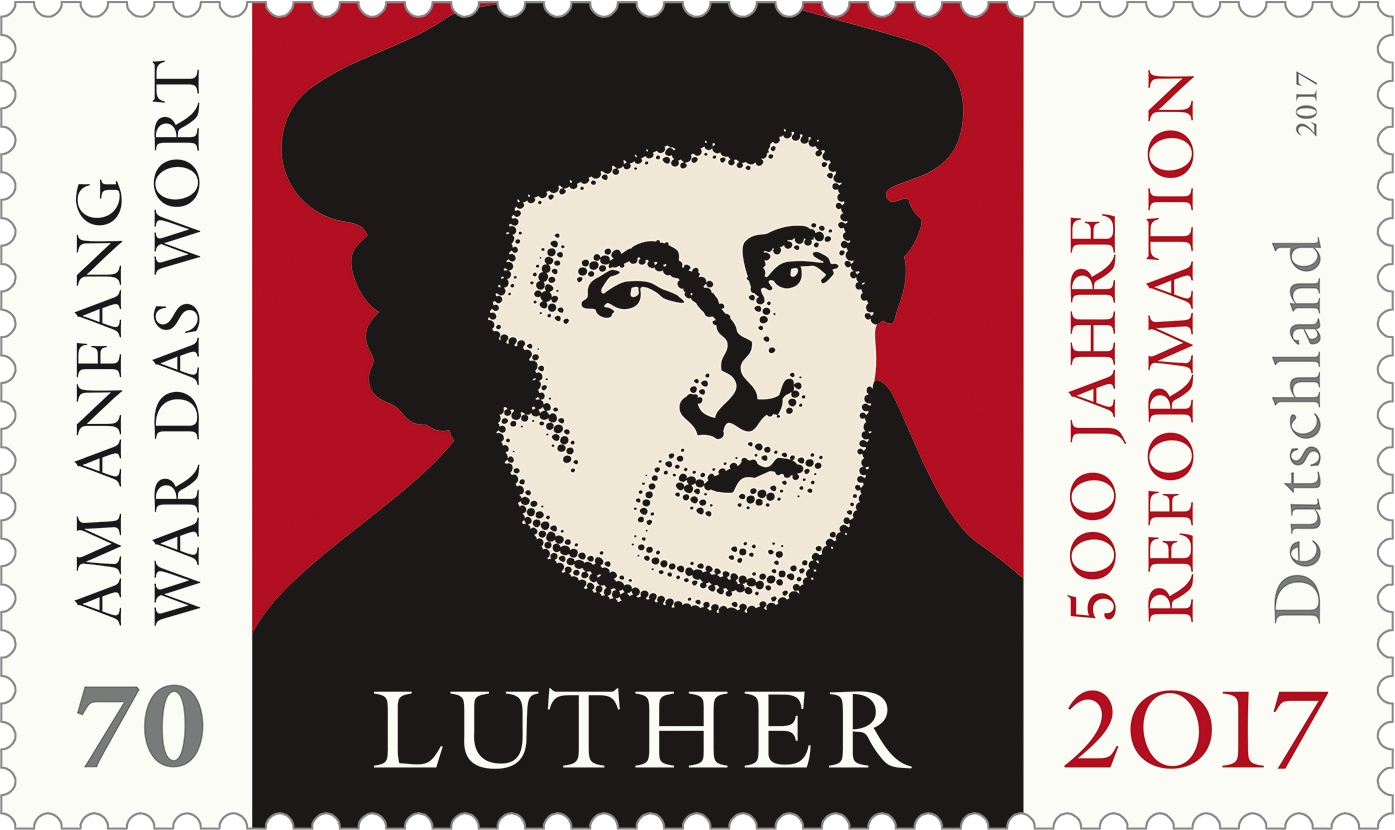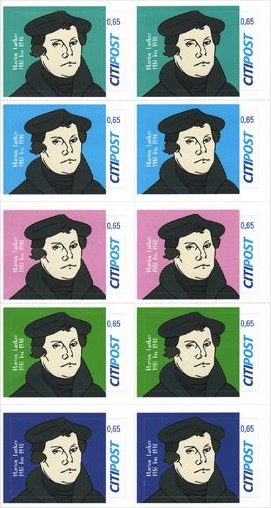 In order to complete this information, and also from Jaap, he recently learned that Germany offers in fact two different items in terms of booklet for sale with the Luther stamp:
- a sheet with 8 stamps, unfolded, without left border
- a booklet with the same sheet, folded, with left border
Illustration of the booklet are the same (i.e. the order of stamps), but the left border makes the difference. we are now looking at the printing numbers to check which one is more common.

---
October 2, 2017
Some news about joint issues to be released before end of the year or in the course of 2018:
- United States postal service just announced a new joint issue with Canada that will he issued on October 20, 2017 in Detroit to celebrate the centenary of the National Hockey League (Source: Niket Bubna, USA)
- Russia seems to prepare an additional joint issue in 2017 involving Sri Lanka and dedicated to architecture. Still to be confirmed. No exact date is known (Source: Grzegorz Omelanczuk, Poland)
- Grzegorz noticed also in the Slovakia and Czech Republic philatelic programs for 2018 two possible future joint issues which are not described precisely as "joint" yet but with themes too similar to be ignored: 1) the 100th Anniversary of the Foundation of Czechoslovakia (October 28, 2018 is mentioned in the Slovakian programme); 2) the 100th Anniversary of the first Czechoslovakian stamp - Hradcany by Alphonse Mucha (December 3, 2018 in the Slovakian plan, the Czech plan does not include release dates yet). We have to wait for more information to define the type of issue, but me may be in the same situation as for the August 2017 released Austria-Hungary stamps for which we discovered the joint status at the date of release.
- The updated Turkish philatelic program confirmed also the new date of release of the joint issue with Pakistan now set to November 9, 2017 and a new joint issue with Azerbaijan to be released on November 15, 2017 (information found by Grzegorz).
---
October 2, 2017
More than a dozen collectors provided information and images related to the Canada - India joint issue officially released on September 21, 2017. So, I will just mention the names of the three first ones, actually the three fastest to provide the information, namely Lan Chun Yi from Malaysia, Don Birschel, USA and Dhaval Kalathia, India. Thanks to all of you and to all others as well.
This issue becomes interesting in the sense that it is a siamese issue with a souvenir sheet bearing one stamp from each country. Both countries issued two stamps and India produced also an additional (fully Indian) souvenir sheet. Canadian stamps were issued as self-adhesive stamps in booklets of 5 pairs with denomination "P" while the Canadian stamp appearing on the siamese souvenir sheet has a denomination of CND$ 2.50.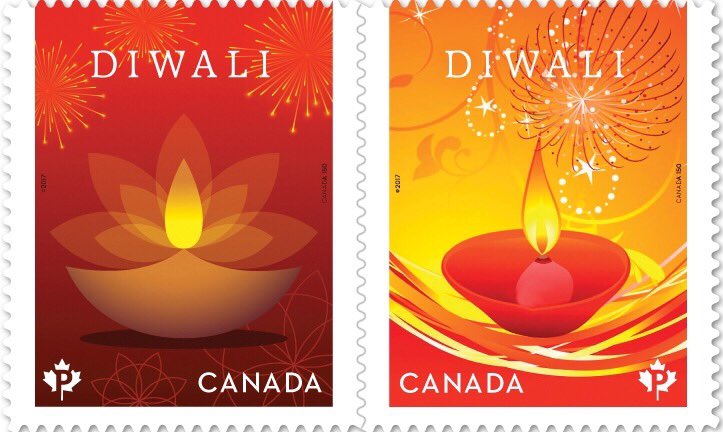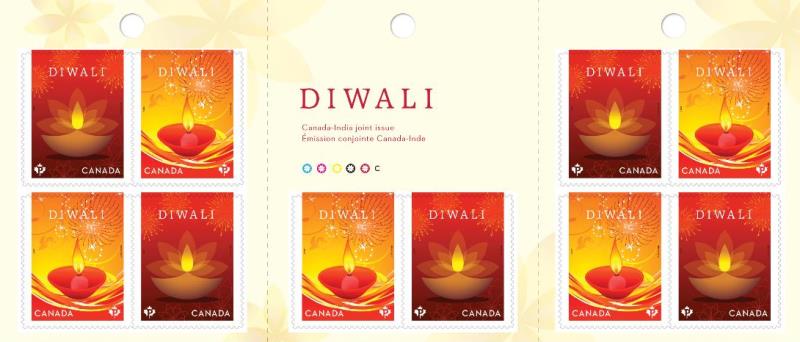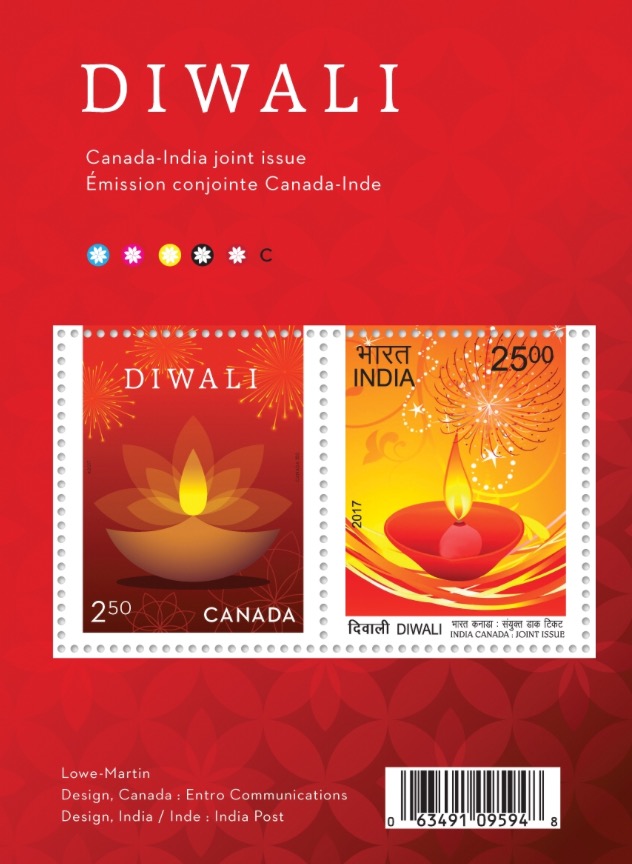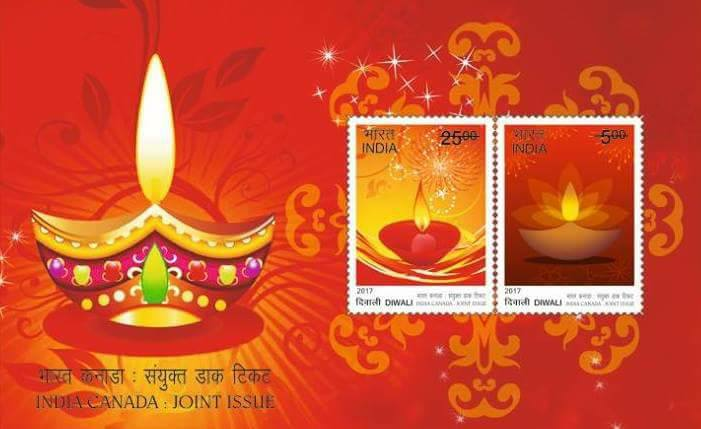 At this occasion I would like also to mention an interesting page from the web site Indian Philately Digest that is fully devoted to all joint issues involving India. This link was provided by Prashant Pandya and I can only invite you to visit these pages under http://www.indianphilately.net/jointissues.html which were obvioulsy updated with the recent Canada India and Belarus India joint issues information.
---
October 2, 2017
Belarus and India issued a stamp jointly on September 12, 2017, at the occasion of the 25th anniversary of their relationship. Belarus issued a stamp in miniature sheets of 6 stamps while India produced one stamp in panes and the same stamp as part of a souvenir sheet.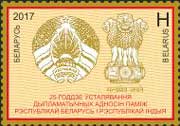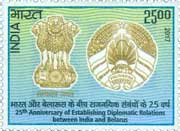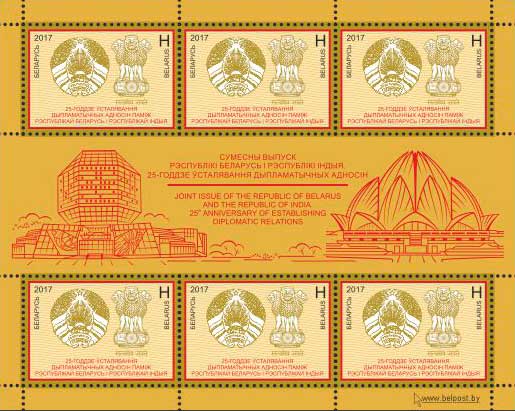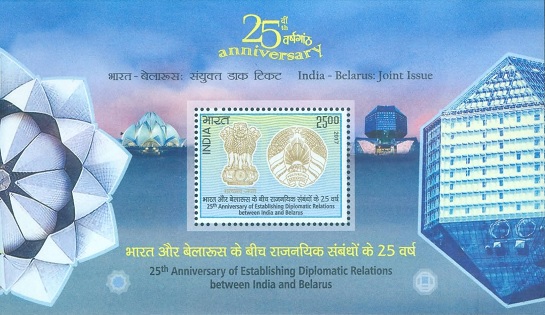 On September 16, 2017, the stamps celebrating the 25th anniversary of relationship between Belarus and Kazakhstan were also released. Belarus issued stamps in miniature sheets of 6 stamps and Kazakhstan had only 5 stamps in their miniature sheet.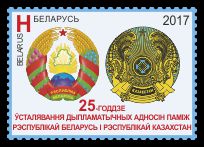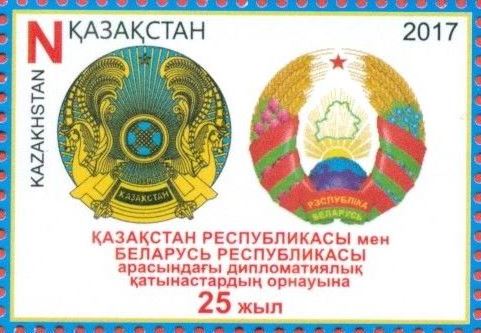 ---
September 10, 2017
The joint issue between Indonesia and Singapore was released as planned on September 7, 2017 and features corals. Both countries have issued stamps in panes and souvenir sheets (information and images obtained simultaneously from Niket Bubna, USA, Enzo Cafaro, Italy and Don Birschel, USA).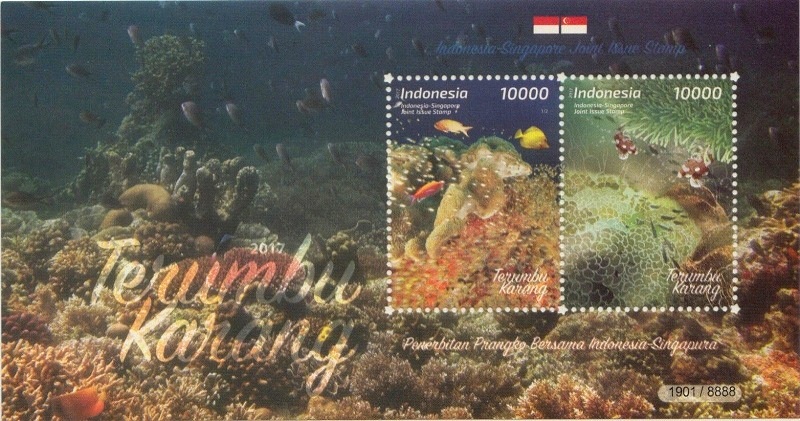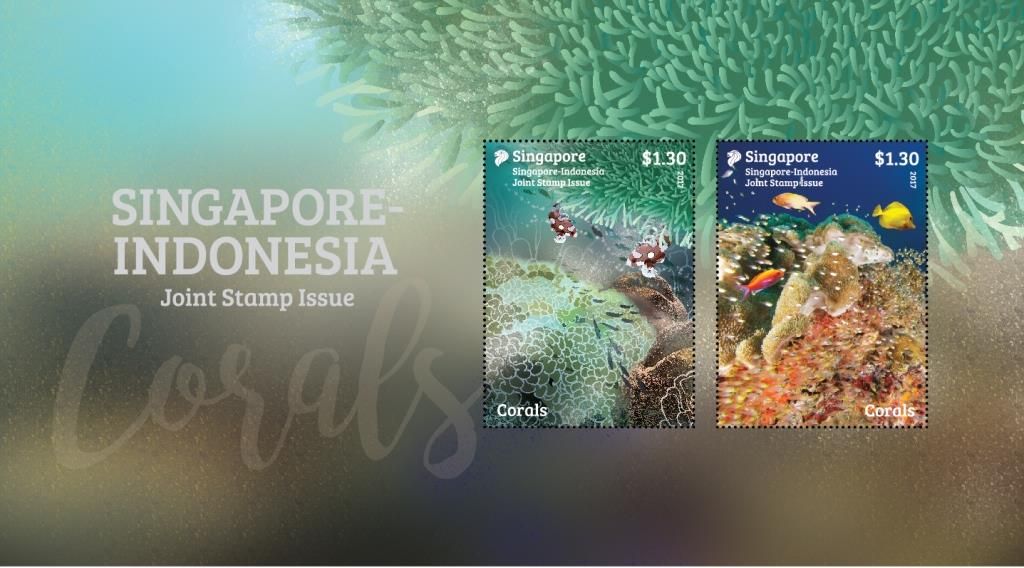 Several collectors (Niket Bubna, USA, Grzegorz Omelanczuk, Poland) did care about the decision to include or not the Belarus - Uruguay stamps in the catalogue and to define them as joint. They provided the first images of the Belarus stamps to be released on November 15, 2017 and showed that they depict the same buildings as the Uruguay stamps (Solis Theatre in Montevideo and Opera and Ballet Theatre in Minsk). Nevertheless these stamps do not have the same design (see below). The Uruguay stamps were released on September 9, 2017.
When stamps with the same design are issued at different dates, they are called Concerted joint issues [C]. If the design is different but they are issued on the same day they are called Parallel [P]. Of course Twin issues [T] are those stamps for which both date and design do match. But they cannot be considered as joint if the design and the date are both different, unless there is a usually technical or historical reason to delay issue in one country. In this case, the only reason that can "save" this issue will be to find a statement from the post offices claiming it is joint and/or to see official mixed FDC covers. This situation existed in the past in very rare cases such as the France - Switzerland Leman Lake issue [P19850615] and we created a special category called Delayed (Retarded) joint issues [R] for this type of stamps. For the time being we still have to consider this Belarus - Uruguay issue as questionable and are waiting for more information.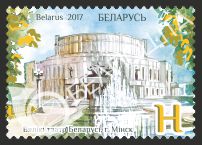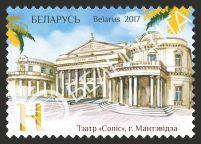 ---
September 3, 2017
The stamps from Russia and France issued on September 1, 2017 at the occasion of the 75th anniversary of the Normandy-Niemen squadron formation have been issued. Unfortunately and very disappointing, stamps are different and this issue will have to be considered as a parallel issue and not twin. Russia actually integrated this stamp in their existing series of "Way to Victory" all of the same design and in which we already saw previously other joint issues (with Belarus and Kazakhstan). Russian stamps have been printed in miniature sheets of 9 stamps with a label [2x5] (Information provided by Grzegorz Omelanczuk, Poland).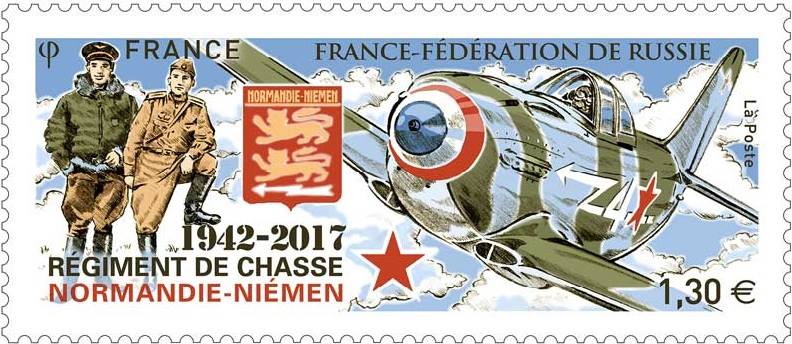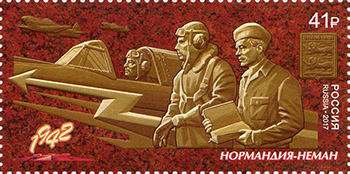 Also discovered by Grzegorz, Malaysia and Singapore have issued stamps at the occasion of the 150th anniversary of the release of the first Straits Settlements stamps. Stamps are different (5 stamps for Singapore, 3 for Malaysia) but represent stamps from that period and are proposed for sale in a common pack. These stamps were issued on September 1, 2017. The first Straits Settlements stamps were Indian stamps with an overprint depicting a crown and with surcharges applied according to various postal rates. They were put on sale on September 1, 1867. At that time Strait Settlements included Singapore, Penang, Malacca and the Province of Wellesley and Dindings. We have not yet had access to high quality pictures of stamps from Malaysia.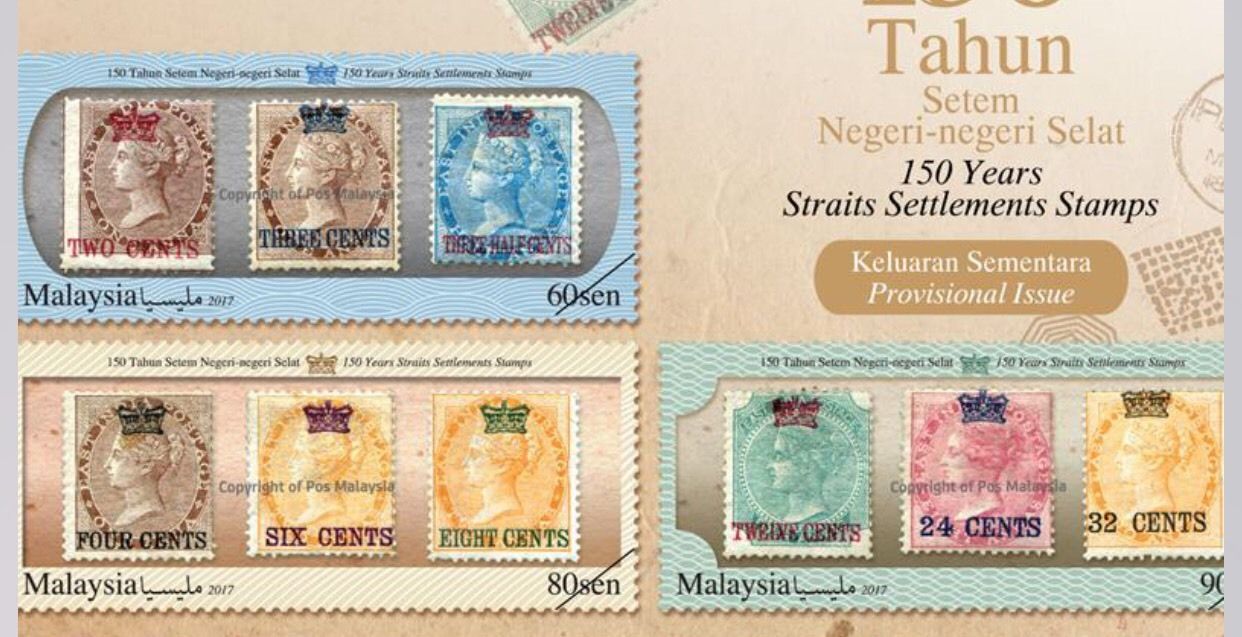 Fabio Bonacina (Italy) discovered that the Canada - India stamps dedicated to the Indian festival Diwali will be issued on September 21, 2017. We are still missing a higher quality image.
The design of the Uruguay stamps to be issued jointly with Belarus have been disclosed (found by Enzo Cafaro, Italy). These stamps will be for sale on September 9, 2017. Unfortunately the Belarus stamps have been announced to be released only on November 15, 2017 and we have not been provided the design. The stamps will probably not be similar. If only taking in account the difference of dates of issue we cannot consider them as joint. So we will have to wait. Note that the Belarus official program does not use the term "joint" in the description, on the contrary to other already issued "joint" Belarus series. Here is the Uruguay miniature sheet.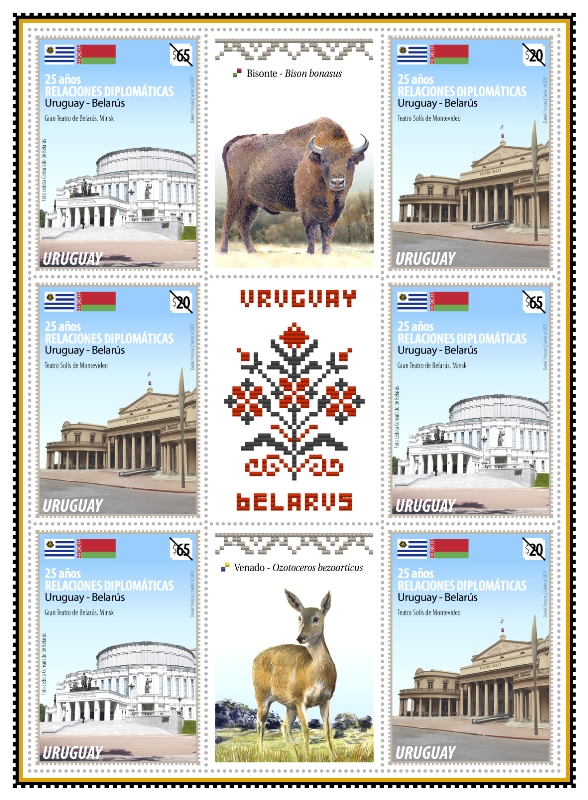 ---
August 28, 2017
Enzo Cafaro (Italy) was the first who found the information about the Austria Hungary joint issue from August 25, 2017. Indeed this is a twin issue with each country releasing a souvenir sheet. Here are now both pictures: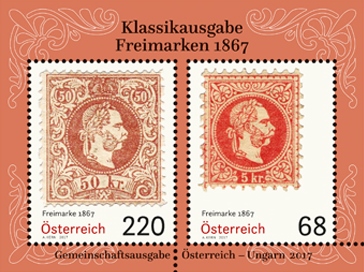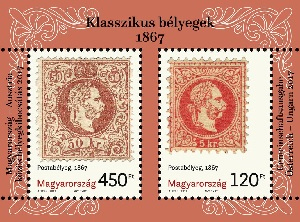 Grzegorz Omelanczuk (Poland) could provide the first illustration of the Croatian stamp from the joint issue between Croatia and Israel to be released on September 4, 2017. In the meantime, the design of the Israel stamp became also available.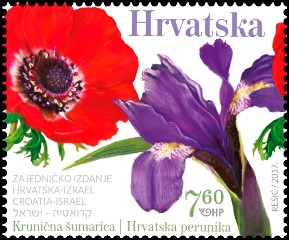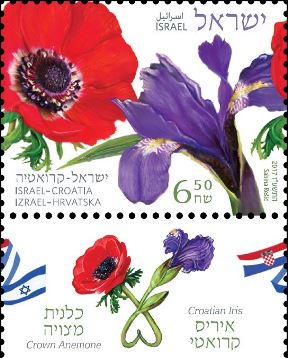 Nicket Bubna (USA) provided the following information: The future Canada-India joint issue will be on the Diwali festival (same theme as Israel-India 2012 joint issue). The festival is typically celebrated in October/November, and it may be safe to assume that it will be released in the next couple months. Pictures of Indian stamps became available but are of very bad quality. We will wait until we have more readable pictures.
Jaap Sarelse (The Netherlands) made also an amazing discovery. He found a souvenir sheet from Togo belonging to the May 29, 1999 Conseil de l'Entente series so far reported under [C19990529]. By checking closer, several other stamps from Benin and Burkina Faso were discovered among which overprinted ones and non-perforated stamps. The following updated description still seems not to be complete.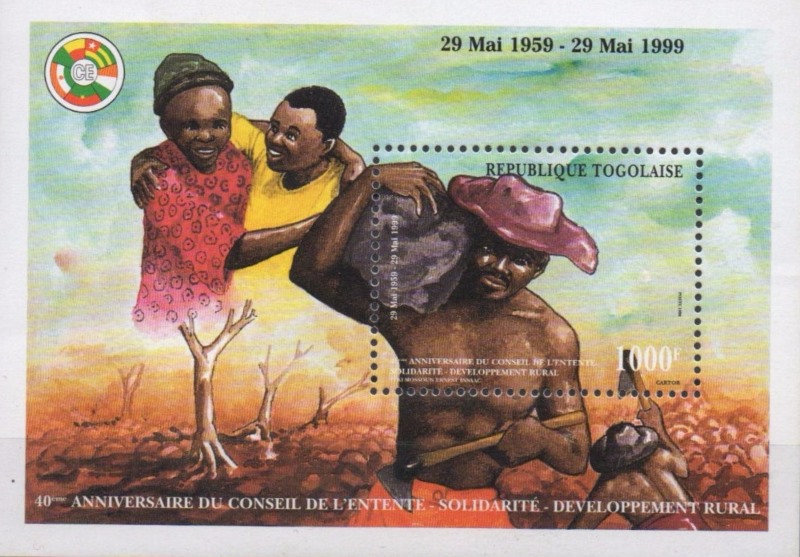 In the catalogue the entry for this issue looks now as follow:
1999 (May 29)
Benin (May) - Burkina Faso (May 5) - Ivory Coast (May 29) - Niger (April 9) - Togo (1999)
40th Anniversary of the Conseil de l'Entente, Solidarity and Countryside Development. Concerted issue [C1].
Identical stamps. Farmer with his hoe and two men greeting each other. Multicolored.

[C19990529]
01a Benin 3 stamps - 135F, 150F, 200F - (1999); 3x[6x5]
01b 3 stamps - 135F, 150F, 200F - (2000); 3x[6x5]
01c 3 stamps - 135F, 150F, 200F - (2001); normal paper; 3x[6x5]
01d 3 stamps - 135F, 150F, 200F - (2001); phosphorescent paper; 3x[6x5]
01e 3 stamps - 135F, 150F, 200F - (2002); 3x[6x5]
01f 150F stamp overprinted 135F (2001), black, [6x5]
01g 150F stamp overprinted 300F (2001), black, [6x5]
01h 150F stamp double overprinted 300F+300F (2001), black, [6x5]
01i 150F stamp overprinted Type 1 500F (2001), black, [6x5] - positions 1-24
01j 150F stamp overprinted Type 2 500F (2001), black, [6x5] - positions 25-30
01k 150F stamp overprinted Type 1 1000F (2001), black, [6x5] - positions 1-11 and 13-18
01l 150F stamp overprinted Type 2 1000F (2001), black, [6x5] - positions 12 and 19-29
01m 150F stamp overprinted Type 3 1000F (2001), black, [6x5] - position 30
02a Burkina Faso 2 stamps (1999); 2x[5x5]
02b 2 stamps (1999) non perforated; 2x[5x5]
03a Ivory Coast 1 stamp - 180F+20F - (1999); [5x5]
04a Niger 2 stamps - 150F, 175F - (1999); 2x[5x5]
05a Togo 3 stamps - xxxF - 240F, 390F -(1999), 380F; 3x[5x5]
05b miniature sheet with 1 stamp (1999), 1000F

Both Ivory Coast and Niger pane margins show at the left bottom the date "Le 31 Mars 1999."
Earliest Togolese cancellation seen so far, September 13, 1999; earliest Benin cancellation seen so far: July 9, 1999. The 29th May is the real anniversary date of the cooperation agreement. Benin issued these stamps during three consecutive years. The year is printed on the stamp, so it is easy to differentiate them. In addition, the printer mistakenly used phosphorescent paper for part of the 2001 issue. All those stamps are very rare.
Any additional information to complete the above will be welcome.
---
August 13, 2017
Several products came out together with the Germany - Brazil Reform stamps issued on April 13, 2017. The latest product is a booklet made of four German Martin Luther stamps linked alternatively to German Europa castle stamps representing the Wartburg castle and issued on May 11, 2017. This booklet was issued on August 10, 2017.

Germany issued also a so-called 'Numisfolder", a folder containing the first day cover of the German stamp as well as a special €20 silver coin related to the event. The "Numisblatt" is a cardbord folder containing a full sheetlet of first day cancelled stamps and the special €20 silver coin. The official German mixed FDC shows 4 stamps on the cover (two from each country) and contains a cardboard with explanations as wellas two older German stamps representing Martin Luther, mint.
The 50th ASEAN anniversary led again to the production of a joint issue between the members of this association on August 8, 2017. Surprisingly and despite the even number of this anniversary, on the contrary to previous years, no common design was chosen. The countries just agreed to have each administration representing its national flower. Even worse, it seems that two countries, namely Brunei and Myanmar, will not participate. So far we have seen the stamps from Cambodia, Indonesia, Laos, Malaysia, Philippines, Singapore, Thailand and Vietnam. Each country issued a single stamp with the ASEAN logo. Singapore and Malaysia produced also a souvenir sheet.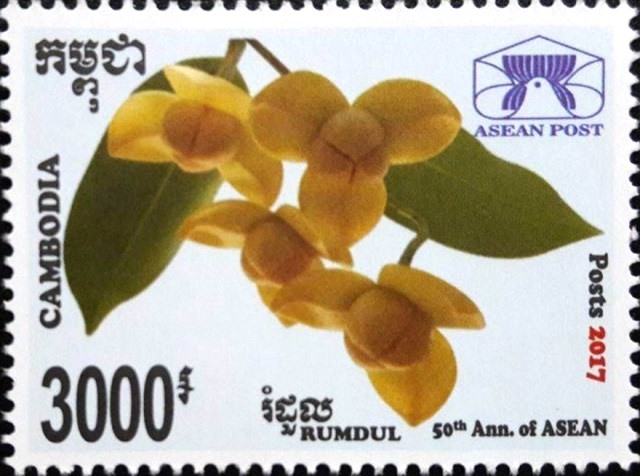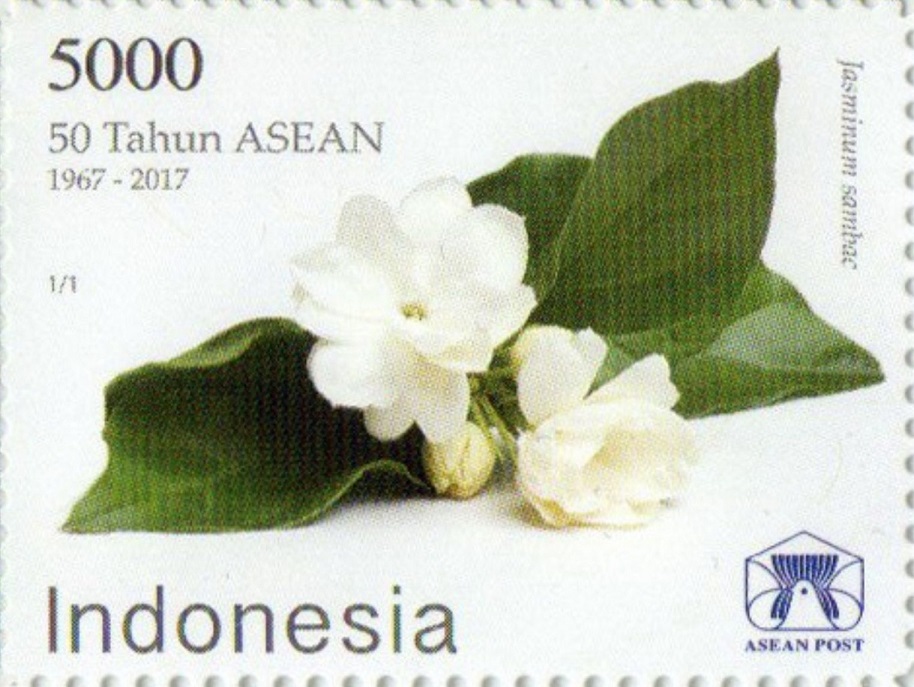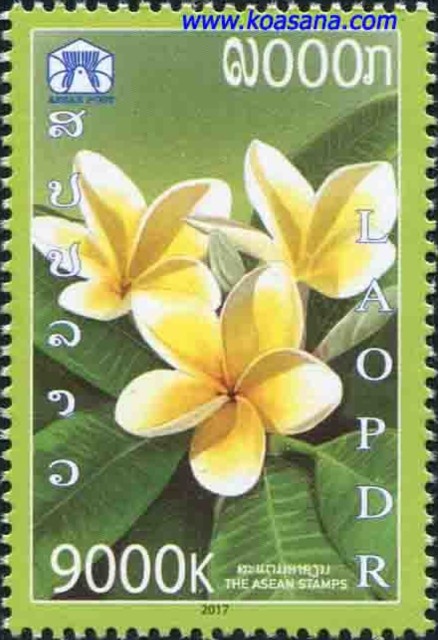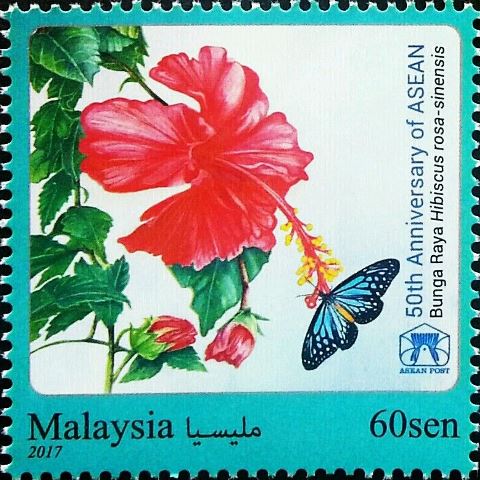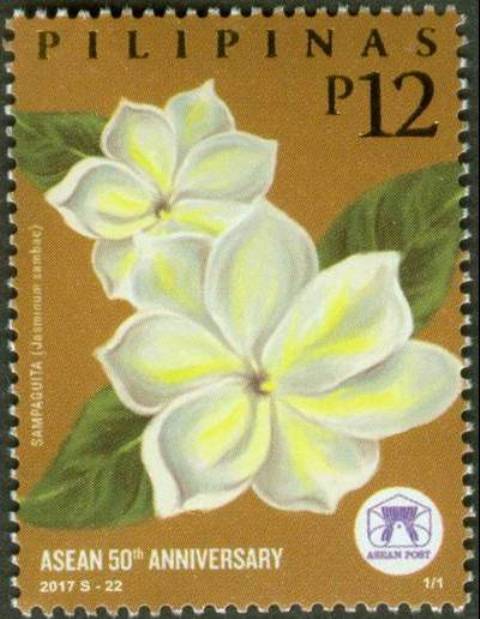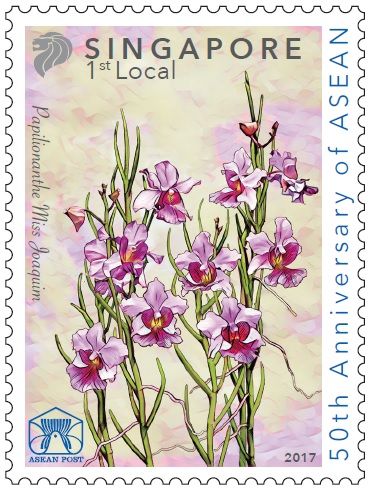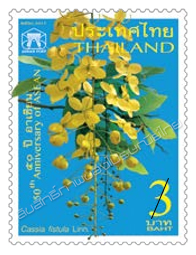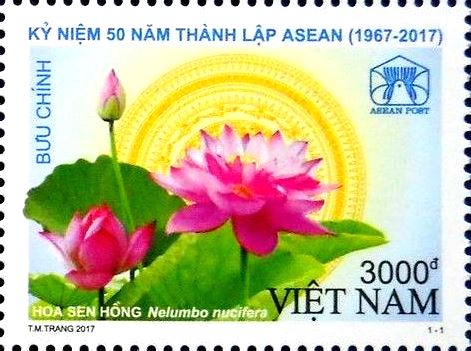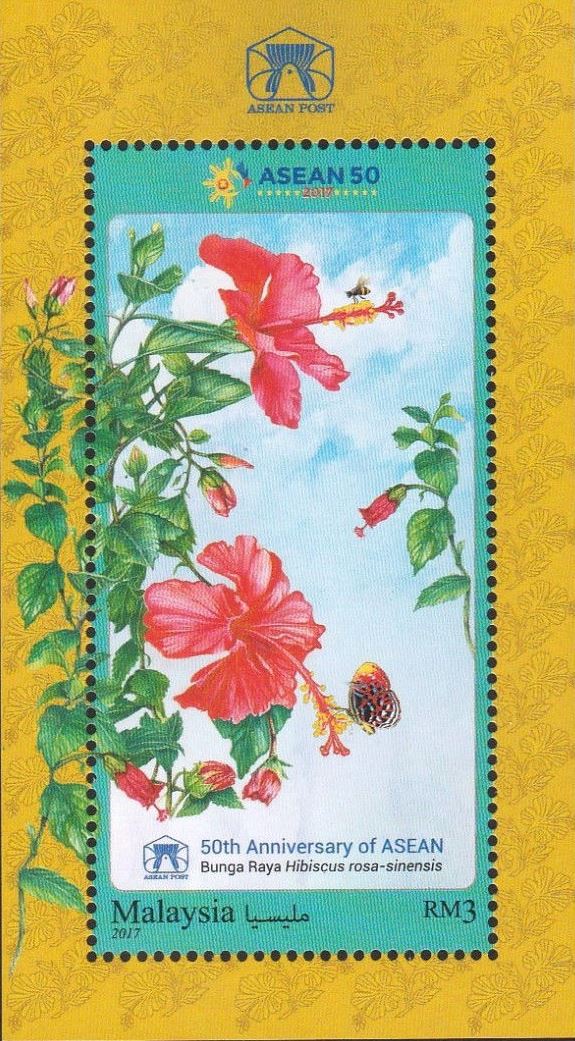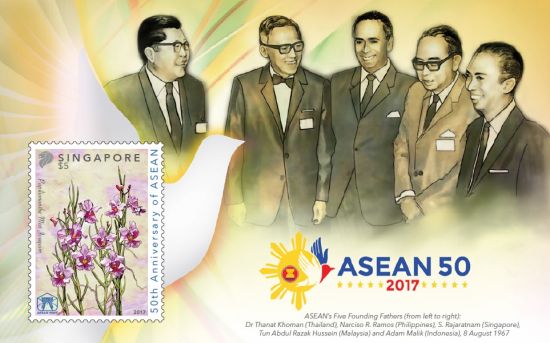 ---
August 12, 2017
There is a series of information that came in my mail box during this long silence period. Here is the update, without priority order. All this information thanks to Rindert Paalman (The Netherlands), Grzegorz Omelanczuk (Poland), Luis Fé Santos (Spain), Enzo Cafaro (Italy), Don Birschel (USA).
The Luxembourg - Netherland joint issue will be released as scheduled on August 25, 2017 at the occasion of the three-day stamp fair Multilaterale Hertogpost in 's-Hertogenbosch that will take place on August 25, 26 and 27 2017. The fair is an initiative of the Netherlands and six German-speaking countries: Germany, Lichtenstein, Luxembourg, Austria, Slovenia and Switzerland. The stamps will be released in form of two souvenir sheets (one from the Netherlands and the other from Luxembourg) plus one additional souvenir sheet bearing one stamp from each country as a siamese souvenir sheet. This mixed item will be provided as a gift to all subscribers of Luxembourg stamps. At the same time Luxembourg Post tells us that they will not sell it as an individual item. Therefore this souvenir sheet can apparently only be bought from the Dutch Post and there is a doubt if mixed cancellations will be possible on this item (production size 100,000).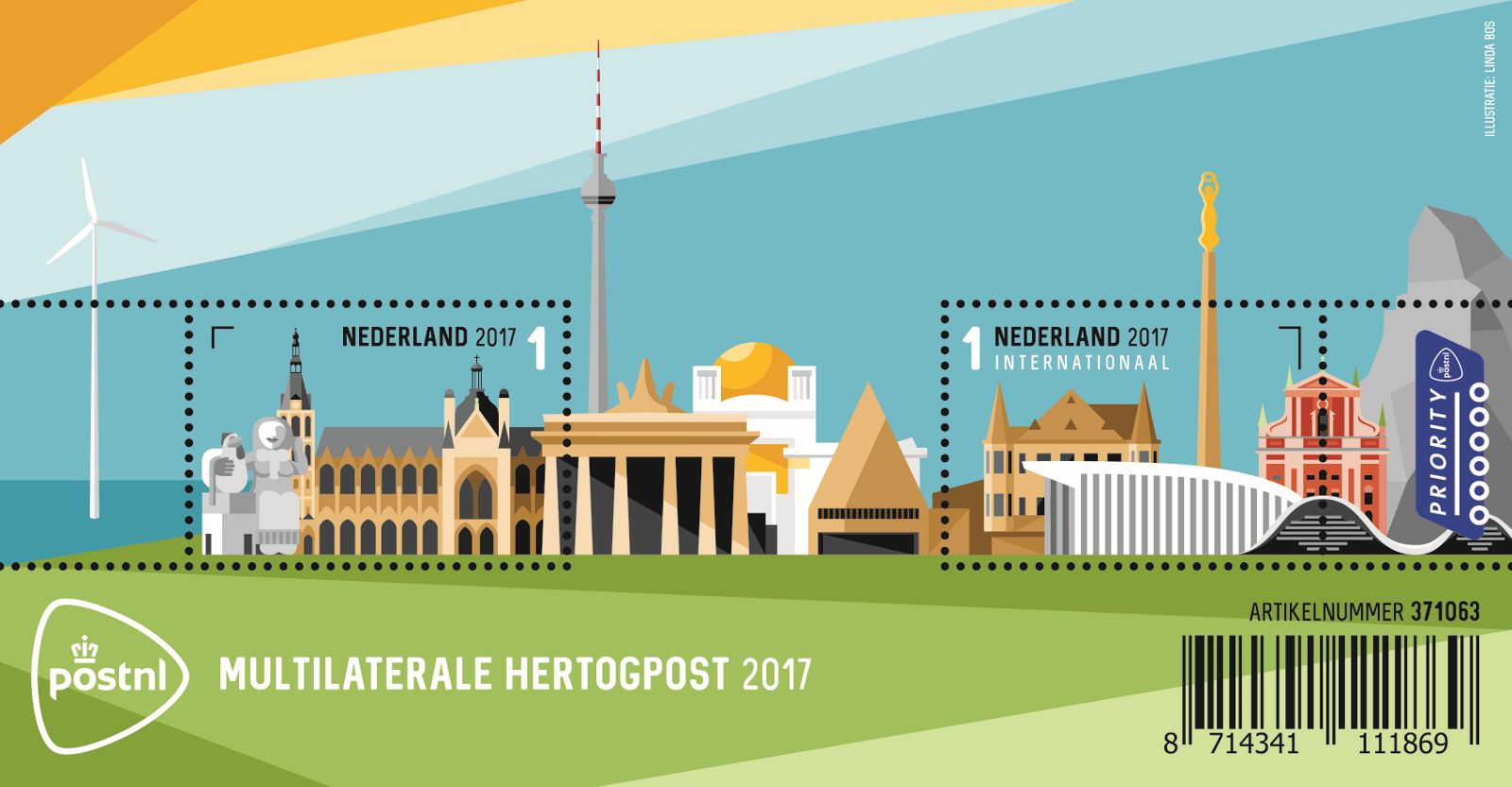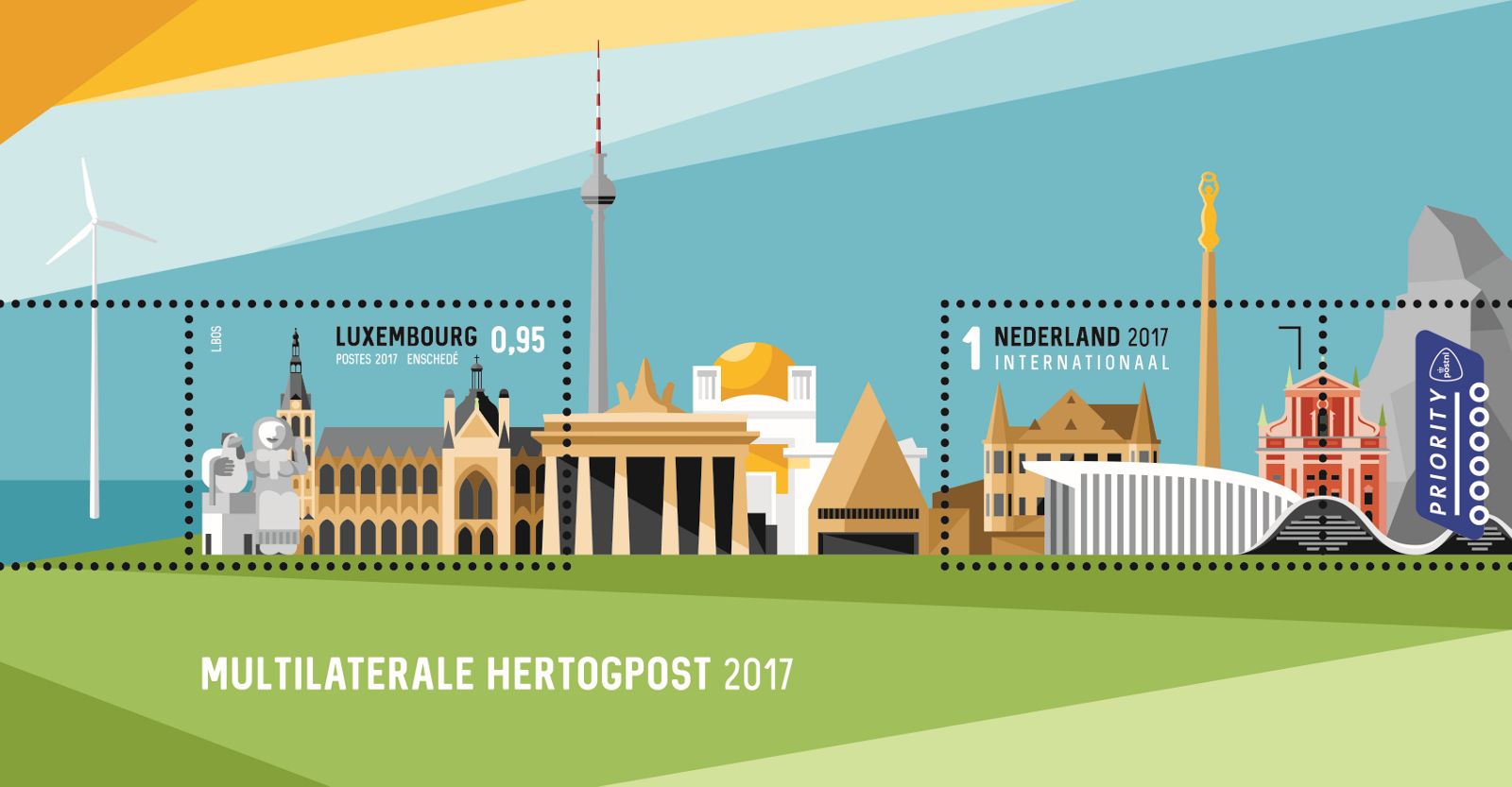 We are still lacking information about the joint character of the souvenir sheet that will be issued by Austria on August 25, 2017 and on which is written 'Joint issue Austria - Hungary 2017'. The problem here is that the stamps issued in June by Hungary and that are similar to the stamps that will be produced by Austria, do not refer at all to a joint issue with Austria. However as Hungary has announced that they will release several items about this same topic over the whole 2017 year, we suspect that Hungary may release another item probably identical to the Austrian souvenir sheet on August 25. But we do not have access to the Hungarian philatelic program and we have to wait until end of August to confirm this hypothesis. In the meantime here is the reproduction of the Austrian stamp and first day cancellation.

Belarus confirmed that the joint issue with Kazakhstan will in fact correspond to two joint issues. On September 16, 2017, Belarus will celebrate jointly with Kazakhstan the 25th anniversary of their relationship. The 25th anniversary of the Interstate Television and Radio company "Mir" will be celebrated on October 9, 2017 and will involve Russia as well. Pictures of the Belarus stamps became already available.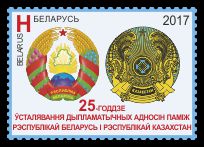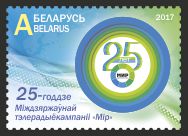 Roland Montagne (France) provided the information that the Greek Post (Helena Post) issued in parallel to the February 9, 2016 [T20160219] joint issue with Israel a folder containing one mint stamp from each country. This item had not been described so far.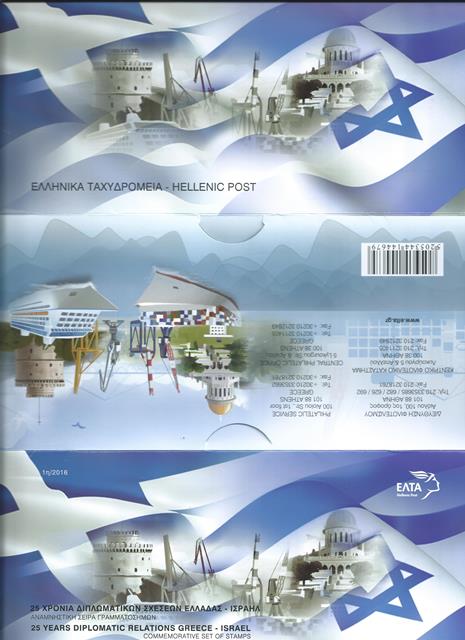 The following is a question that has been raised often in the past and needed again some clarification. It is related to stamps issued by Japan and Brazil in 1995 and does not appear in the 2006 printed catalogue. The following is the description as it could appear in the catalogue (if reprinted one day ;-) ). Actually and as a conclusion, this is not a joint issue.
1995 (March 3) - [N19950303]
Brazil (May 29) - Japan (March 3)
100 years of relationship. No common design (except logo), no common date of issue, no documentation claiming that the stamps were prepared together by both administrations.
The Michel catalogue claims this stamp being a parallel issue, which cannot be true based on the above described criteria.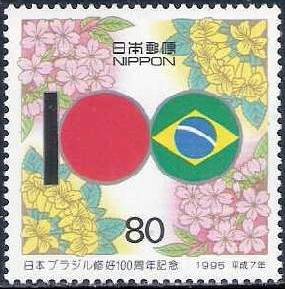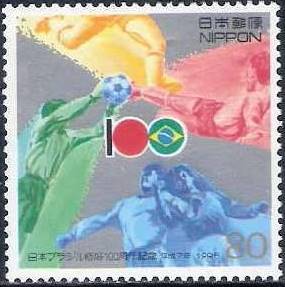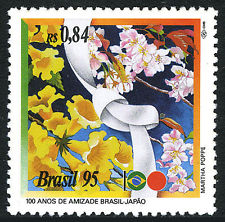 In the blog of White Knight - Commonwealth Stamps Opinion - (http://commonwealthstampsopinion.blogspot.fr/2017/06/1020-igpc-now-reusing-old-zambia.html) Grzegorz Omelanczuk (Poland) found a reference to identical stamps used for two different countries. It is interesting to note the use of this series of stamps by two different countries (actually printer's choice) at more than 16 years apart. The printer IGPC announced that on June 14, 2017 Ghana will issue 9 stamps of birds in a miniature sheet. Actually, the pictures of these 9 birds have already been used by Zambia in a similar miniature sheet issued on September 8, 2000. As there is absolutely no link between these stamps, of course this cannot be considered as joint.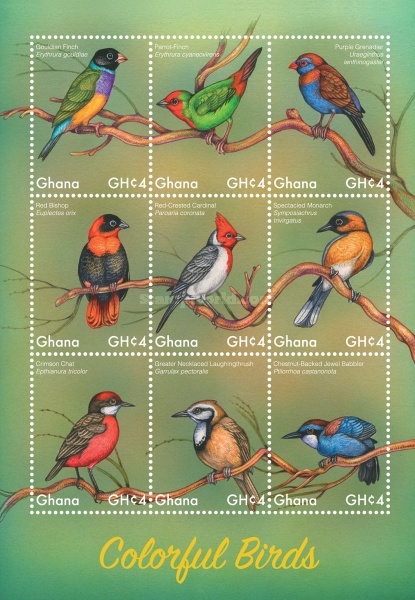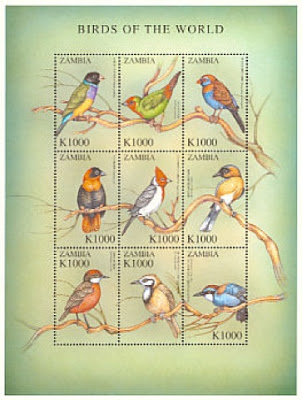 Finally the French design of the France - Russia joint issue to be released on September 1, 2017 (Normandie - Niemen squadron) was published (Facebook blog from Eric Contesse: https://www.facebook.com/groups/jointstamps)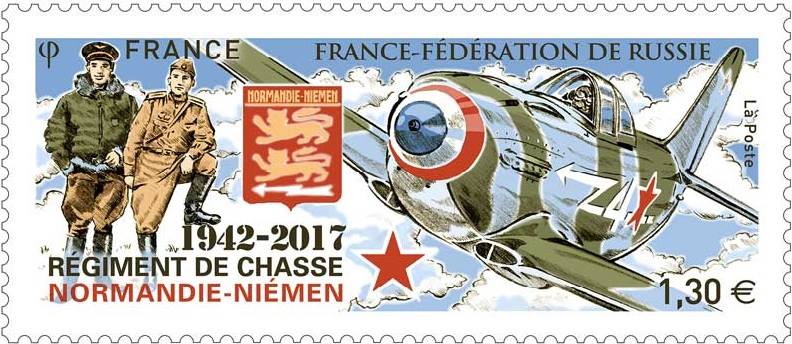 ---
July 3, 2017
I was one month far away from my stamps and from my computer and plenty of information to be reported accumulated in my mailbox. Sorry for the delay. The following information became available thanks to Grzegoz Omelanczuk, Poland; Jaap Sarelse, the Netherlands, Don Birschel, USA, Enzo Cafaro, Italy, Dominique Josse, France, Eric Chan, Hong Kong. In this first part let us summarize issues released since mid of May:
May 22, 2017, Black Sea fauna and flora joint issue involving Bulgaria and Ukraine. each country released a souvenir sheet with two stamps one representing the Black Sea Dolphin (Delphinus delphis ponticus), the other a marine bivalve mollusc, Angel's Wings (Barnea candida).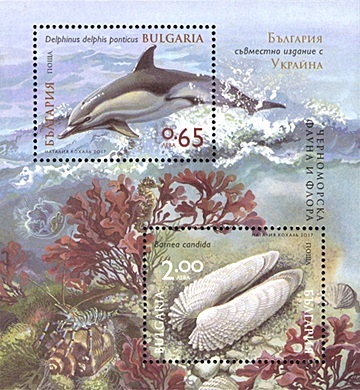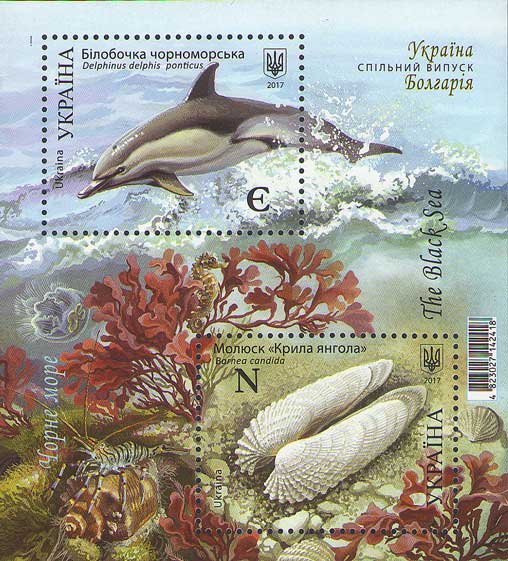 May 24, 2017: the sauna contest photos in Finland and Aland led to a series of stamps among which two common designs which were released as planned.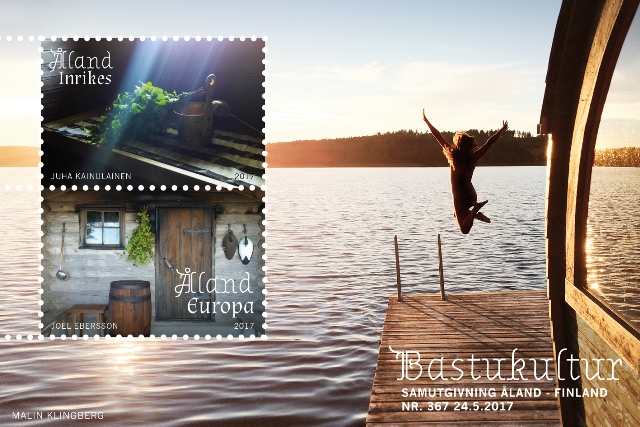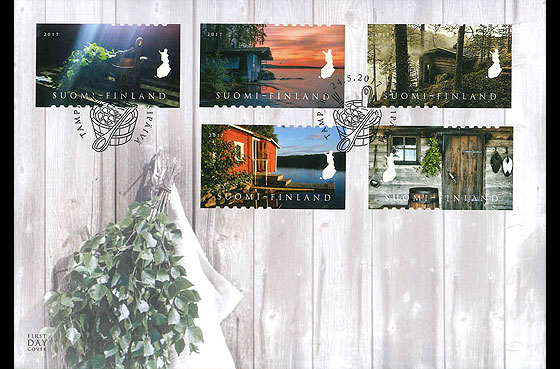 June 26, 2017: France and the Philippines celebrated their 70 years of relationship with the release of two stamps related to paintings. France issued also a souvenir sheet with both French stamps. The Philippines stamps were issued in miniature sheets of 4 pairs of se-tenant stamps and only at 55,000 samples.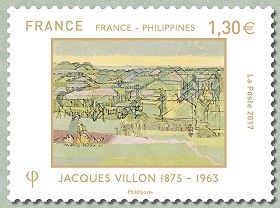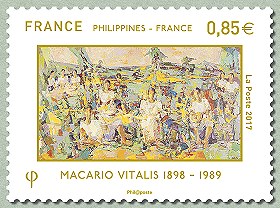 June 30, 2017: Belarus and Kyrgyzstan issued two stamps in miniature sheets of three pairs representing local horses.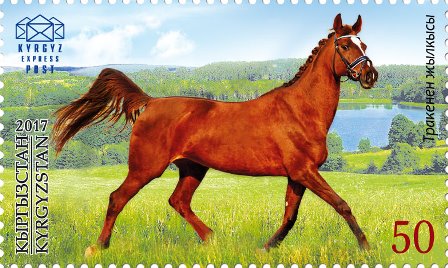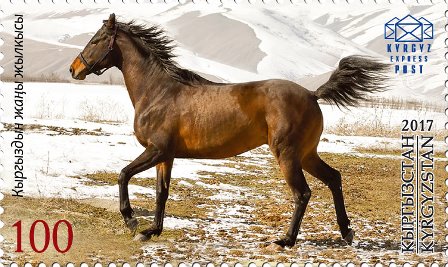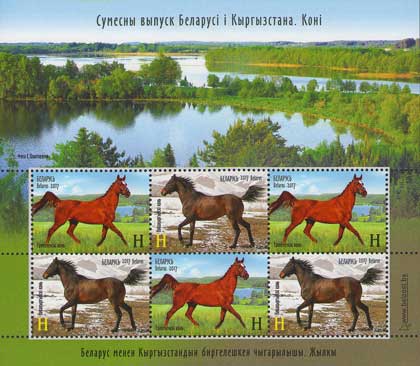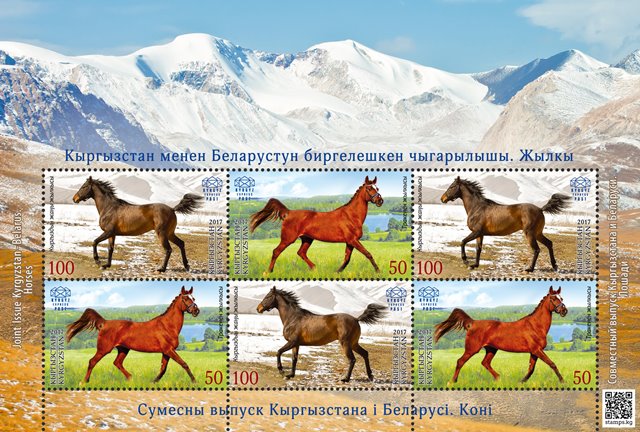 July 1, 2017: The commemorative issue between China Post and Hong Kong Post was issued as scheduled. However the topic that is common and based on two identical stamps celebrates the 20th anniversary of the return of Hong Kong to China and not as told previously the 20th anniversary of the establishment of the Hong Kong special administrative region. Actually this later is directly linked to the previous one, and was issued the same day, but the four stamps released at this occasion are not related to the joint issue. Actually on June 20, 2017, Hong Kong even issued four stamps to celebrate the 20th anniversary of the stationing of the Chinese People's Liberation army in Hong Kong which is somehow also related to the same event.
Therefore the joint issue consist only in one identical stamp issued by each postal administration as miniature sheets, but also in a siamese souvenir sheet containing both common stamps and two additional different stamps issued by China PR. The Hong Kong stamps have been produced in miniature sheets of 10 stamps [2x5] and a joint souvenir pack was also available. It contains the siamese souvenir sheet. The three Chinese stamps were produced in miniature sheets of 12 stamps 3x[3x4]. Mixed joint first day covers became also available.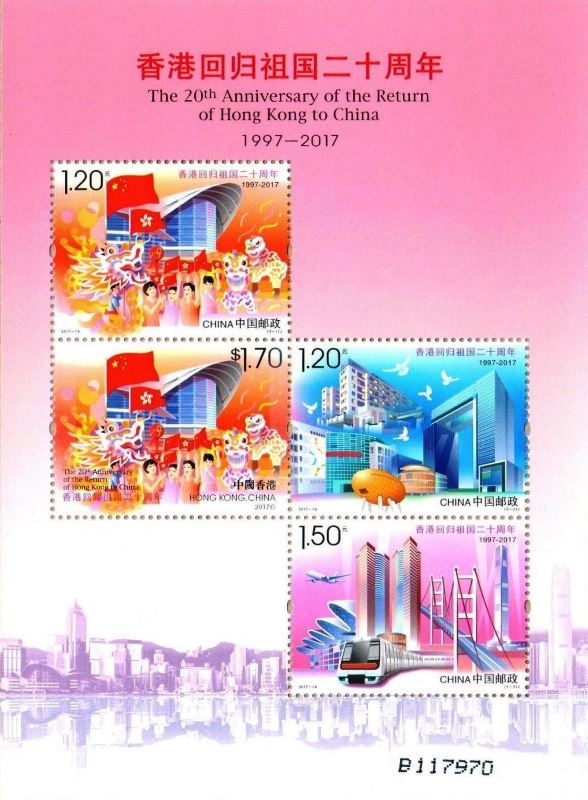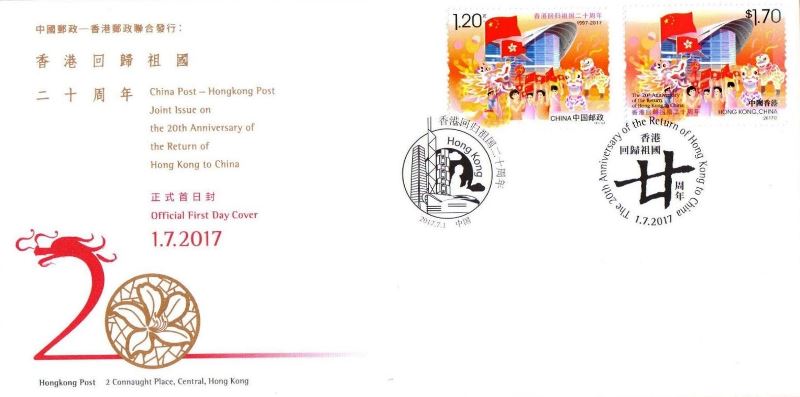 July 3, 2017: The Russia Thailand joint issued was released as planned with identical stamps, finally at the same date of July 3, 2017: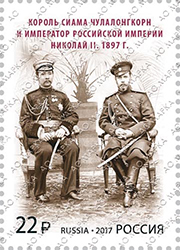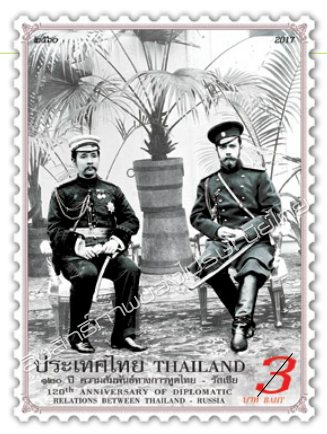 Additional material released in parallel to already issued stamps was also discovered:
At the occasion of the 100th anniversary of Fatima, Poland released also a postal card with a heart shaped stamp. This item was issued at 12,000 samples. Exact date of issue is not known but probably at the same time as the souvenir sheets, i.e. on March 13, 2017. This postcard together with one mint Polish souvenir sheet are part of a special folder (6 pages, 210x210mm) sold at 10.00Zl.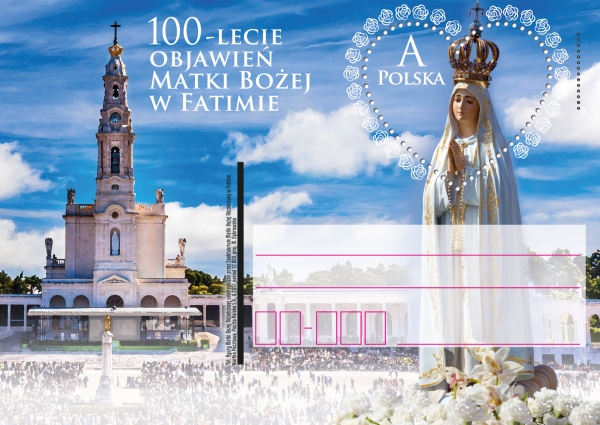 Azerbaijan and Russia issued stationeries at the occasion of the 25th anniversary of their relationship (reported and depicted earlier - see May 7, 2017). However, both items are different and Russia issues its item on April 10, 2017 while Azerbaijan already on March 1, 2017. None of the countries report that these items have been issued jointly (mail exchanges between Jaap Sarelse and the head of Azemarka). Unfortunately this leads to the decision to remove these postal stationeries from the list of joint issues.
We learned also that the India - Papua New Guinea stamps have been printed, but both countries are waiting to get their samples of the partner country before releasing them officially. The new date of issue is not known yet. Don Birschel found the first representation of the Indian stamp confirming the identical design:

The two self-proclaimed states of Eastern Ukraine, Donetsk People's Republic and Luhansk People's Republic offer postal services for their territories. On June 1, 2017 both postal administrations issued a common stamp devoted to Elizaveta Glinka (20 February 1962 - 25 December 2016), aka Dr Liza a Russian humanitarian worker and charity activist. Both stamps are identical and were released in miniature sheets of five stamps. As these two postal entities are not recognized by the UPU, we cannot consider these stamps as official issues. However they will be reported in the catalogue in the non-accepted category [N]. Information discovered by Grzegorz Omelanczuk (Poland)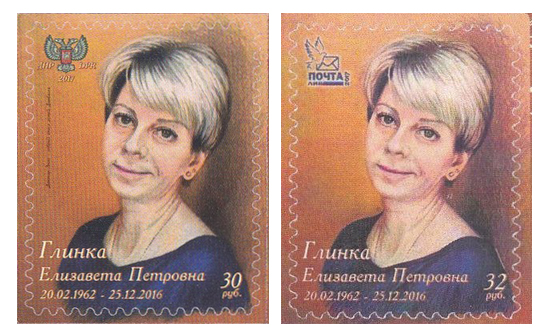 The August 3, 2016 Arab Post day joint series has to be completed with Saudi Arabia which released identical stamps on May 21, 2017. Sudan also released three stamps with the same design at an unknown date but probably during 2017.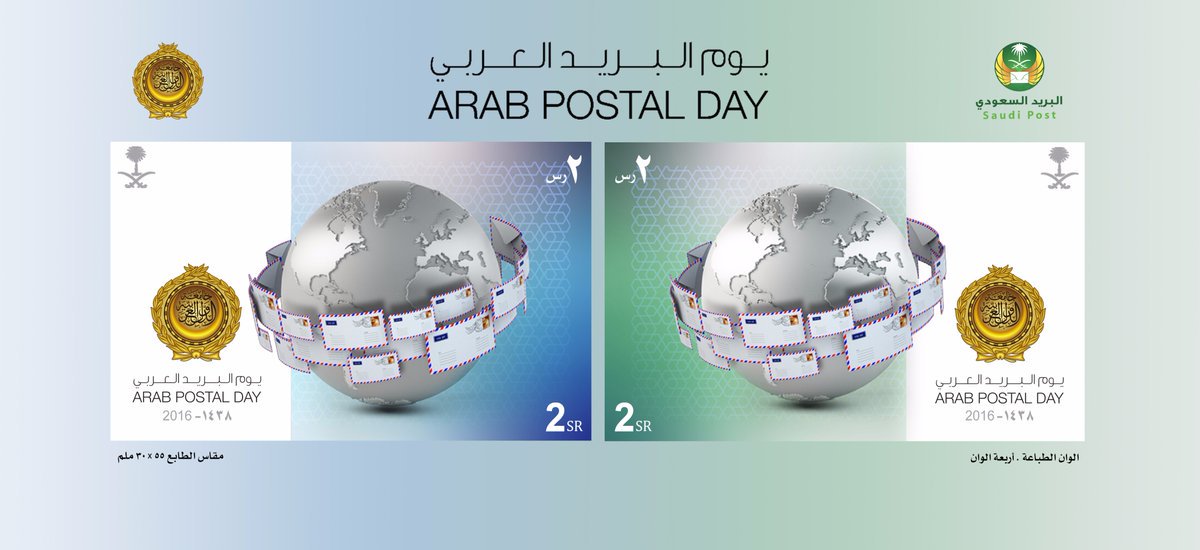 The first illustration of the Thailand ASEAN stamp to be released on August 8, 2017 appeared on the web. Simultaneously the Philippines released also their stamp design. We can deduce from these two first samples that all stamps will have a different design.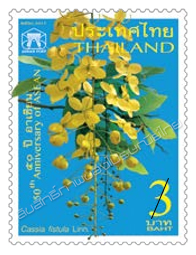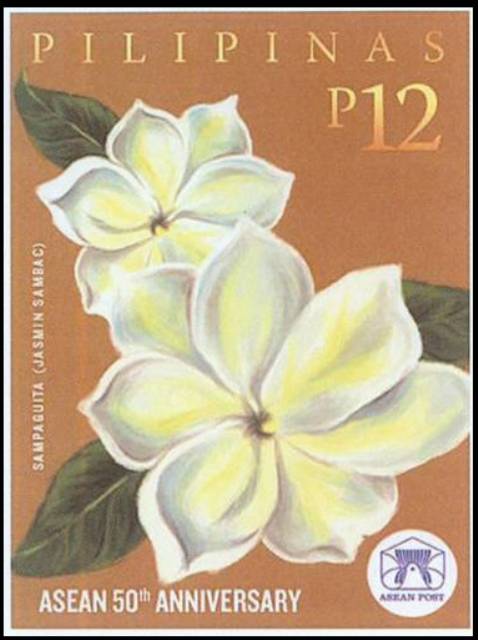 Belarus will issue in November 2017 a souvenir sheet with two stamps at the occasion of the 25th anniversary of relationship with Romania, but so far we have not seen information from the Romanian side. Here is the reproduction of the Belarus stamp: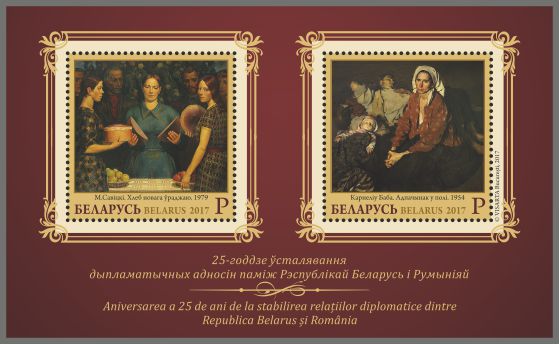 Belarus published also the first illustration of the joint issue with India to be released either in September or October 2017. This issue will celebrate the 25th anniversary of the establishment of diplomatic relations between both countries.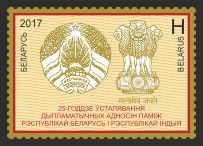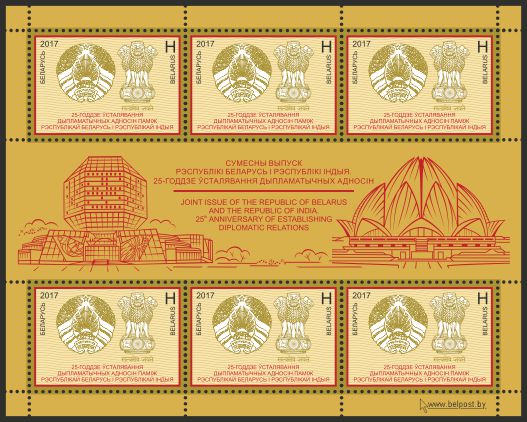 Belarus also officialised the issue celebrating the 25th anniversary of relationship with Kazakhstan and announced it would be a true joint issue with one stamp released on September 16, 2017. The design of the Belarus stamp was released as well: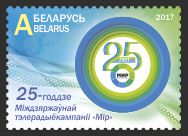 At the occasion of the 2016 Bangkok stamp exhibition the United Nations issued a souvenir sheet bearing three stamps, one from each office, each one in its own currency. At that time, we had to conclude that this item could not be considered as a joint issue because UNPA keeping the control of the production of all their stamps, i.e. the three offices, must be considered as a single entity issuing stamps in three currencies. This item was reported in the non-accepted joint stamp chapter [N].
Again this year, the UN issued another mixed souvenir sheet at the occasion of the Melbourne 2017 International Stamp Exhibition. Date of issue is March 30, 2017. For the same reason we will not include this item in the list of 2017 joint issues but report it as a non-accepted item. This again is a nice item to collect for those who are not so strict with the joint issues definition.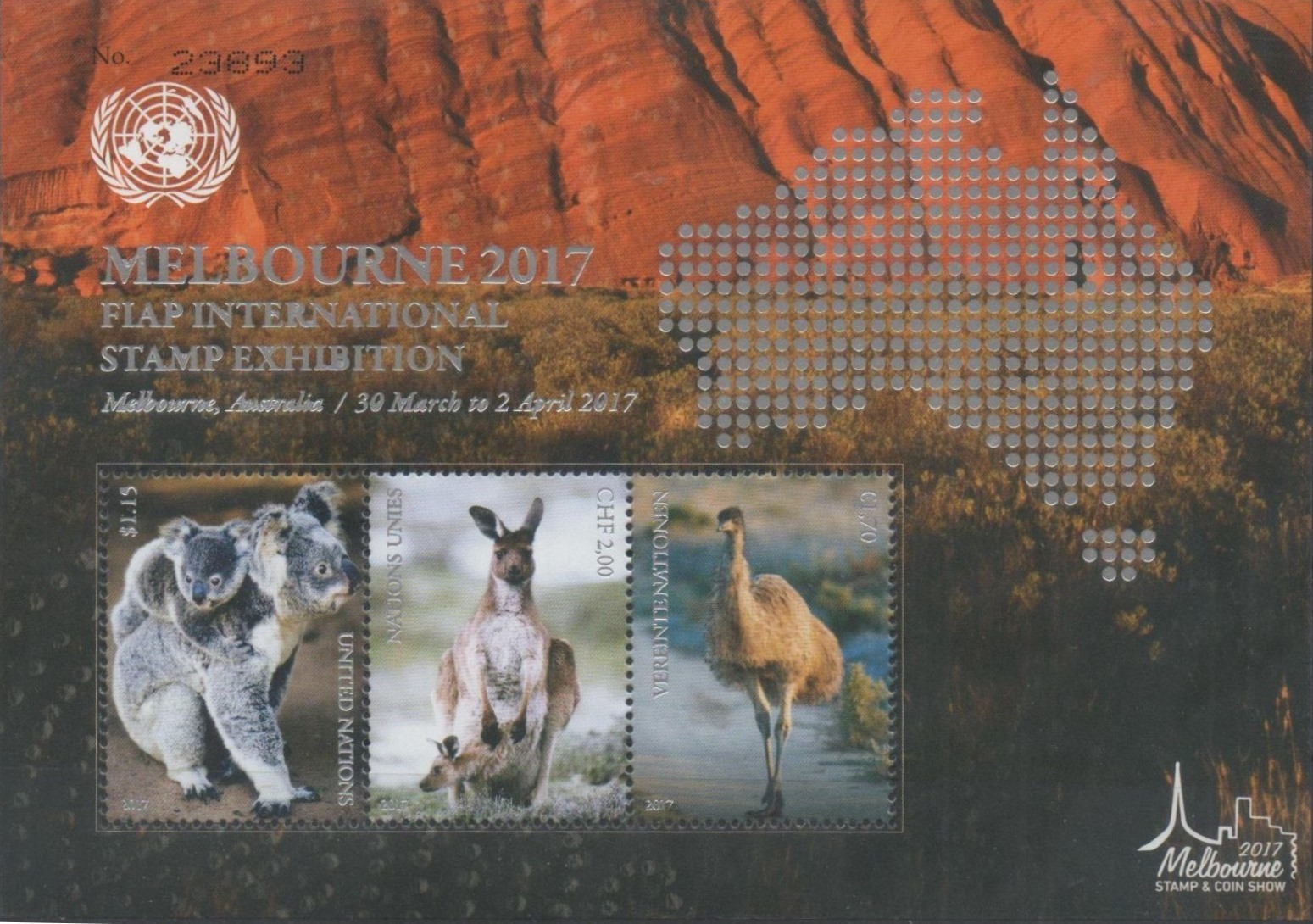 ---
May 22, 2017
Latest information:
The first picture of the stamp to be issued by Thailand jointly with Russia on July 3, 2017 has been released by the Thailand postal authorities. It represents King Chulalongkorn and Tsar Nicholas II during their first encounter in 1897. The illustration is based on an official photograph taken at that time (found by Grzegorz Omelanczuk, Poland).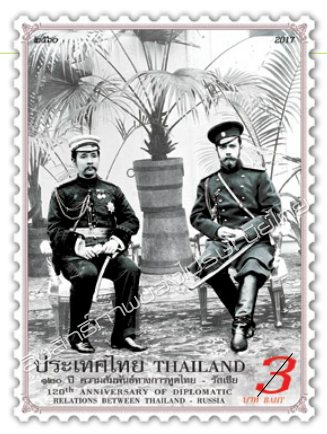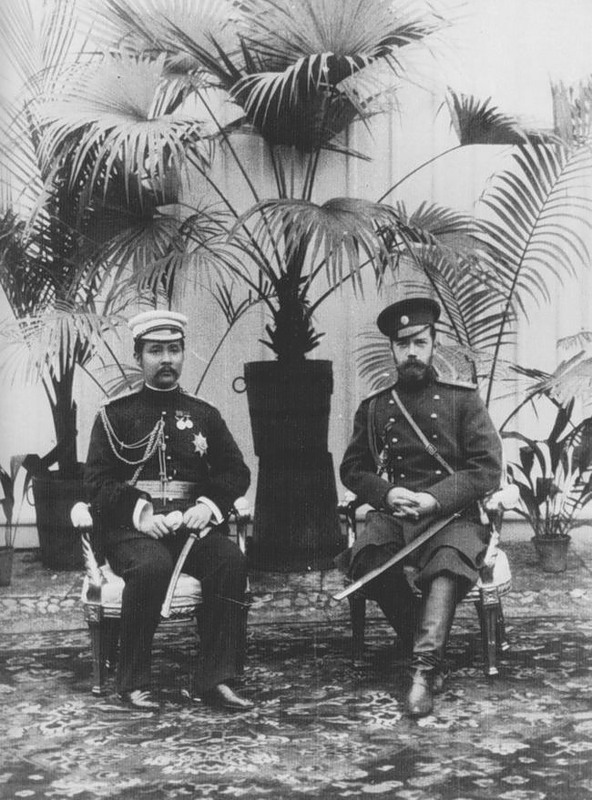 On the occasion of the three-day stamp exhibition in 's Hertogenbosch on 25, 26 and August 27, 2017, it seems that Netherlands PostNL and Post Luxembourg will issue a stamp with validity in both countries. It is announced as a joint issue apparently in the form of a single stamp released on August 25, 2017, but so far we have not had confirmation from the Luxembourg Post and have not seen the design. This would become a new example of a Unique joint issue [U], a type of joint issue we haven't seen for years (also found by Grzegorz)
On May 11, 2017 Romania and the three offices of the United Nations (Geneva, New York, Vienna) issued parallel stamps devoted to endangered species. Each country or office issued 4 different stamps. These stamps represent respectively for Romania: A, Eastern imperial eagle (Aquila heliaca); B, Merlin (Falco columbarius); C, Eurasian Otter (Lutra lutra); D, Beluga (Huso huso); for United Nations (Geneva): E, Pygmy chameleon (Rhampholeon spp.); F, Devil ray (Mobula spp.); G, Grandidier's baobab (Adansonia grandidieri); H, Green burrowing frog (Scaphiophryne marmorata); for United Nations (New York): I, Masobe gecko (Paroedura masobe); J, Thresher shark (Alopias spp.); K, Clarion angelfish (Holacanthus clarionensis); L, Blaine's fishhook cactus (Sclerocactus blainei); and for United Nations (Vienna): M, Caucasian tur (Capra caucasica); N, Nautilus (Nautilidae spp.); O, Natal ginger (Siphonochilus aethiopicus); P, William's dwarf gecko (Lygodactylus williamsi).
When two countries that are used to print a large number of stamps and sub-products each year come together, not only the number of stamps is high, but also the number of combinations of mixed products becomes huge. Everything we do not like in philately, i.e. excess of products just to have philatelists spending their money. Next to the 16 different stamps listed above, this parallel issue includes also:
- for Romania four miniature sheets of 5 stamps and one label (next to the same stamps issues in four panes of 32)
- a souvenir sheet with the four stamps
- four postal stationeries (covers) issued especially at the occasion of the Essen Philatelic Exhibition opening on May 11, 2017
- of course local FDCs with individual stamps, but also with the 4 stamps, as well as with miniature sheets of 5 stamps
- the same for the three UN offices i.e. 4 stamps each in blocks of four, FDCs with individual stamps, with blocks of four with and without margin and even FDCs with full sheets of 16 ,
- United Nations mixed FDC involving the three offices, as well as as many maxi cards
- the United Nations issued also a special folder containing all UN stamps, an item that is available either mint or first day cancelled
- among the mixed products, the different possible combinations include three covers with one Romanian series of 4 stamps together with one of the UN offices block of four, the same with the Romanian souvenir sheet instead of the 4 individual stamps, and a very big cover with all 16 stamps.
If one wants to own one sample of each of these products and if one can buy them directly from the post offices and not via intermediate sellers or eBay/Delcampe, then one should be ready to spend about € 400! (not including the full 32 stamp panes from Romania). We just hope that in the meantime we will not discover that Romania has also issued imperforated stamps or that the United Nations have issued booklets!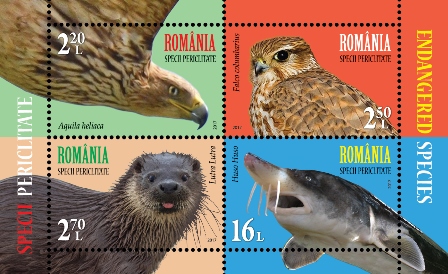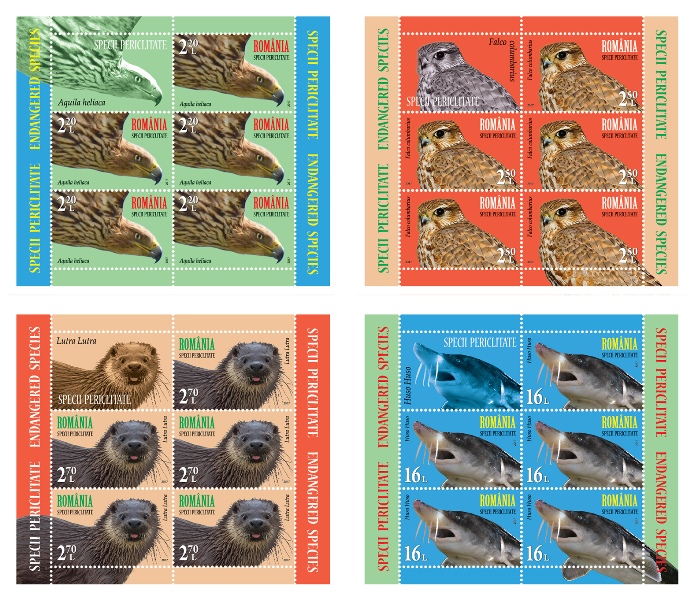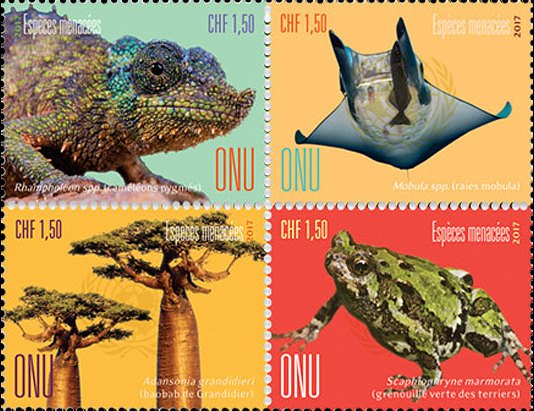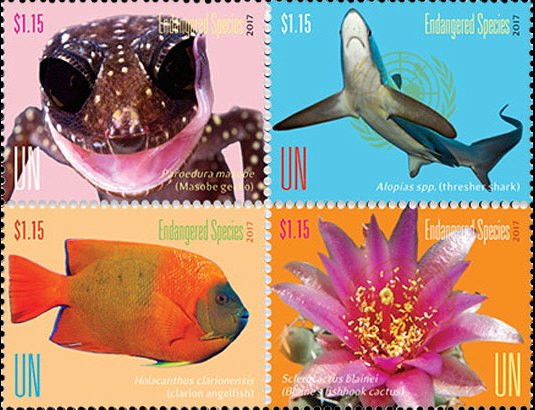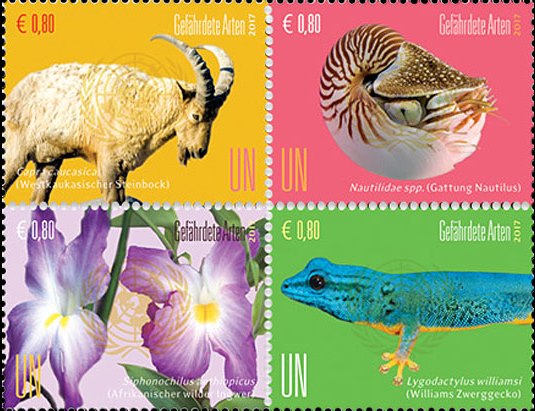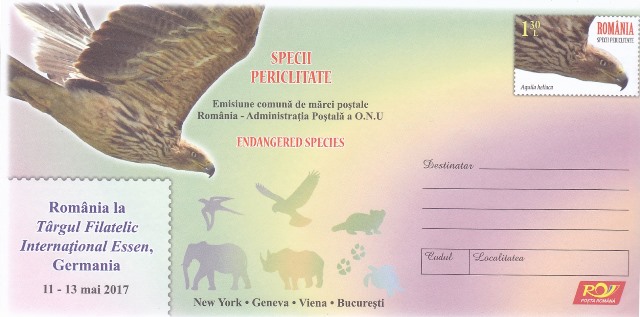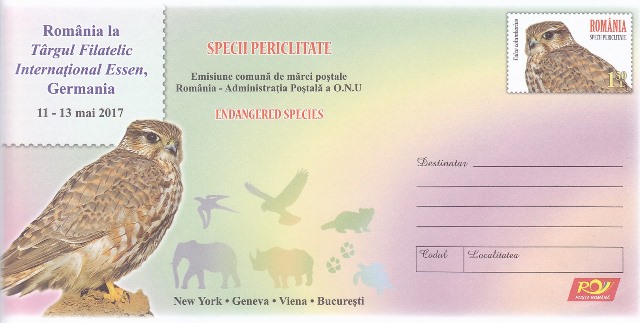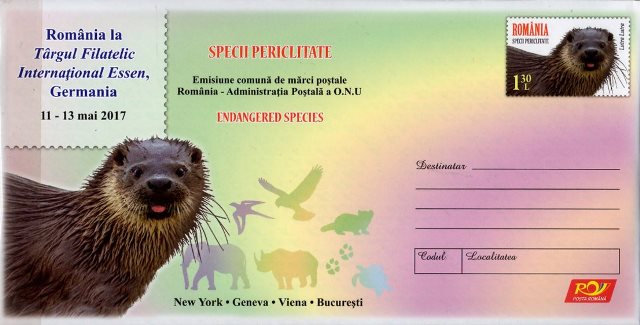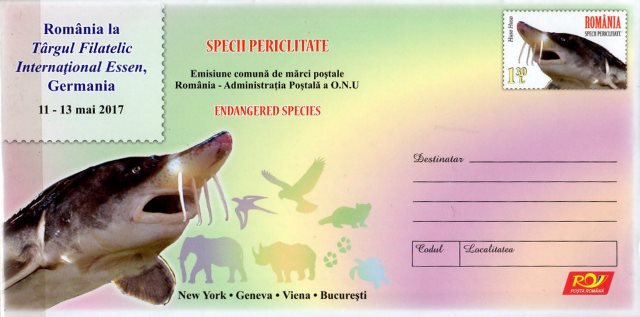 Jaap Sarelse (the Netherlands) received a mail from the German Post which is a kind of postal stationery with the Luther stamp from the April 13, 2017 issue as stamp imprint. Actually this type of material is used only by the Post itself and not available for sale at post offices. Therefore it cannot be considered as part of the joint issue with Brazil, but for the sake of completeness it is worth mentionnig it here.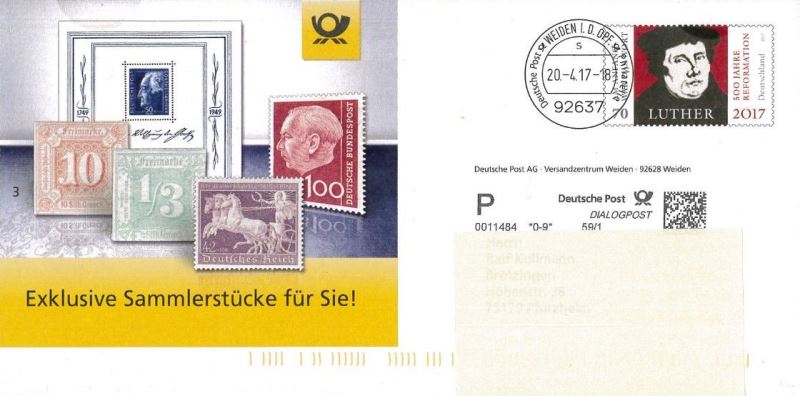 On January 14, 2017, in the news section we reported about stamps issued by Peterspost (Russia/Finland) and we mistakendly considered them as fake stamps. This has to be corrected as it is not the case. Peterpost and Peterstamp are private postal companies active in Finland and Russia which are issuing stamps that can regularly be used on mail, mainly from Helsinki and Saint Pertersbourg (although PeterPost's territory is expanding). The recently discovered "Think Green" stamps from PetersPost (Russia) belong to these issues. These stamps are not part of the official "Think green""series, but have similar design. As we have reported only occasionally about private post stamps so far, and not in an exhaustive way, we will not consider them as part of the Europa joint issue.
However as the number of private postal companies issuing their own stamps is increasing considerably, we should maybe start consider reporting also these stamps in the future. Any help to identify first all the private postal companies issuing stamps would be welcome.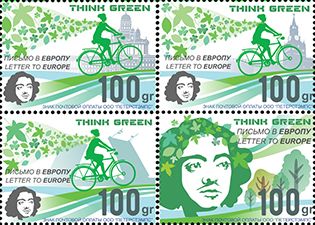 Don Birschel provided the first images of the May 15, 2017 joint territorial issue involving Denmark, Faeroe and Greenland and released at the occasion of the 50th anniversary of Queen's wedding.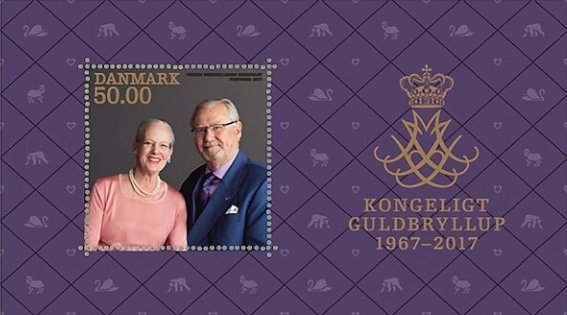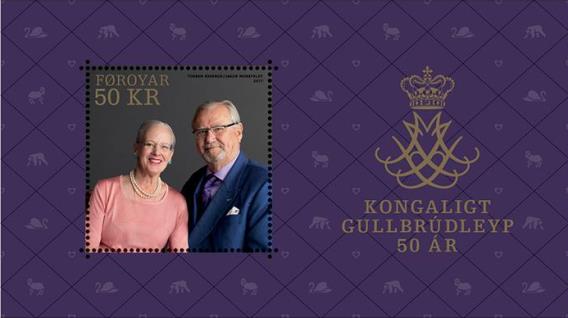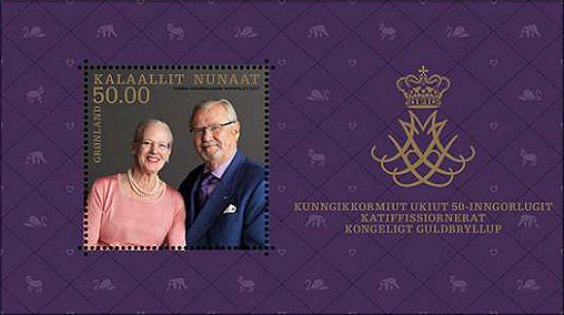 On April 5, 2017 Armenia issued a postal stationery (cover) celebrating the 25th anniversary of relationship with PR China. The Chinese counterpart has not been seen so far and it may be possible that this item will remain an isolated unilateral document.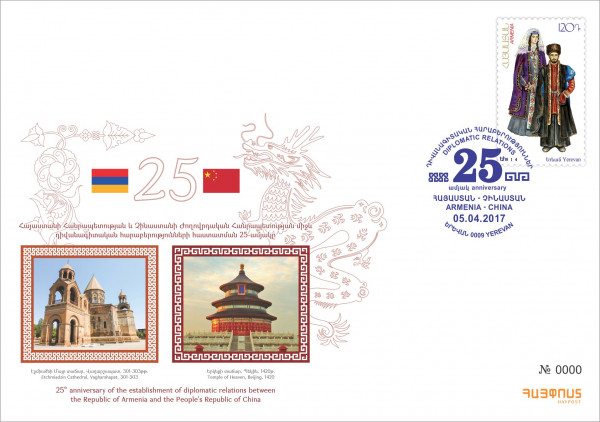 The Bulgaria - Ukraine joint issue was released on May 22, 2017. For the time being we found only a first image for the Ukrainian souvenir sheet.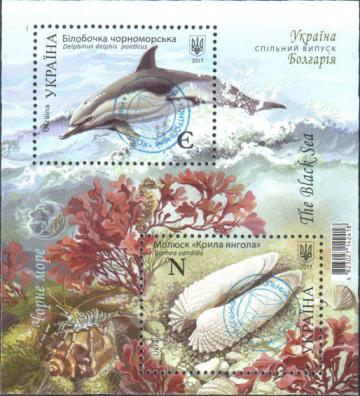 ---
May 7, 2017
Great discovery from Don Birschel (USA), not even noticed in France yet, by French Polynesia and Pitcairn and relative to women and the Bounty. These stamps were released during the international philatelic exhibition 2017 in Melbourne, Australia, on March 30, 2017. As the designs are different this must be considered as a parallel issue.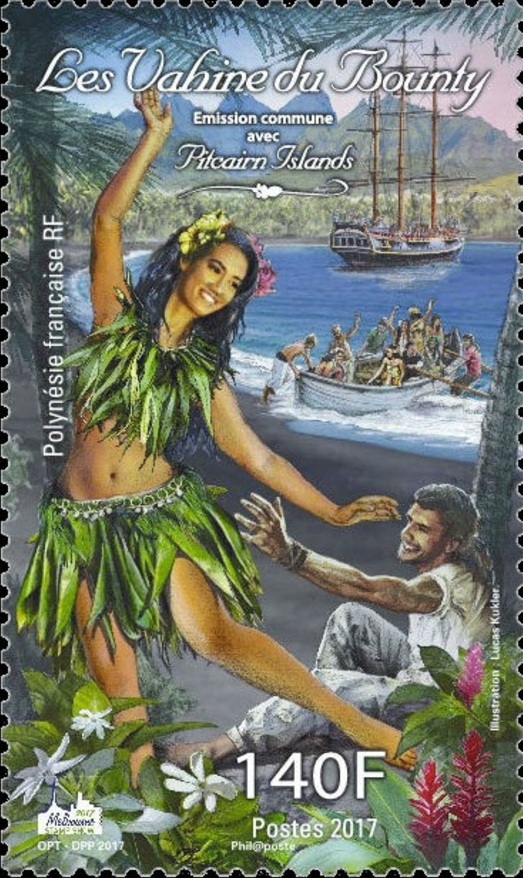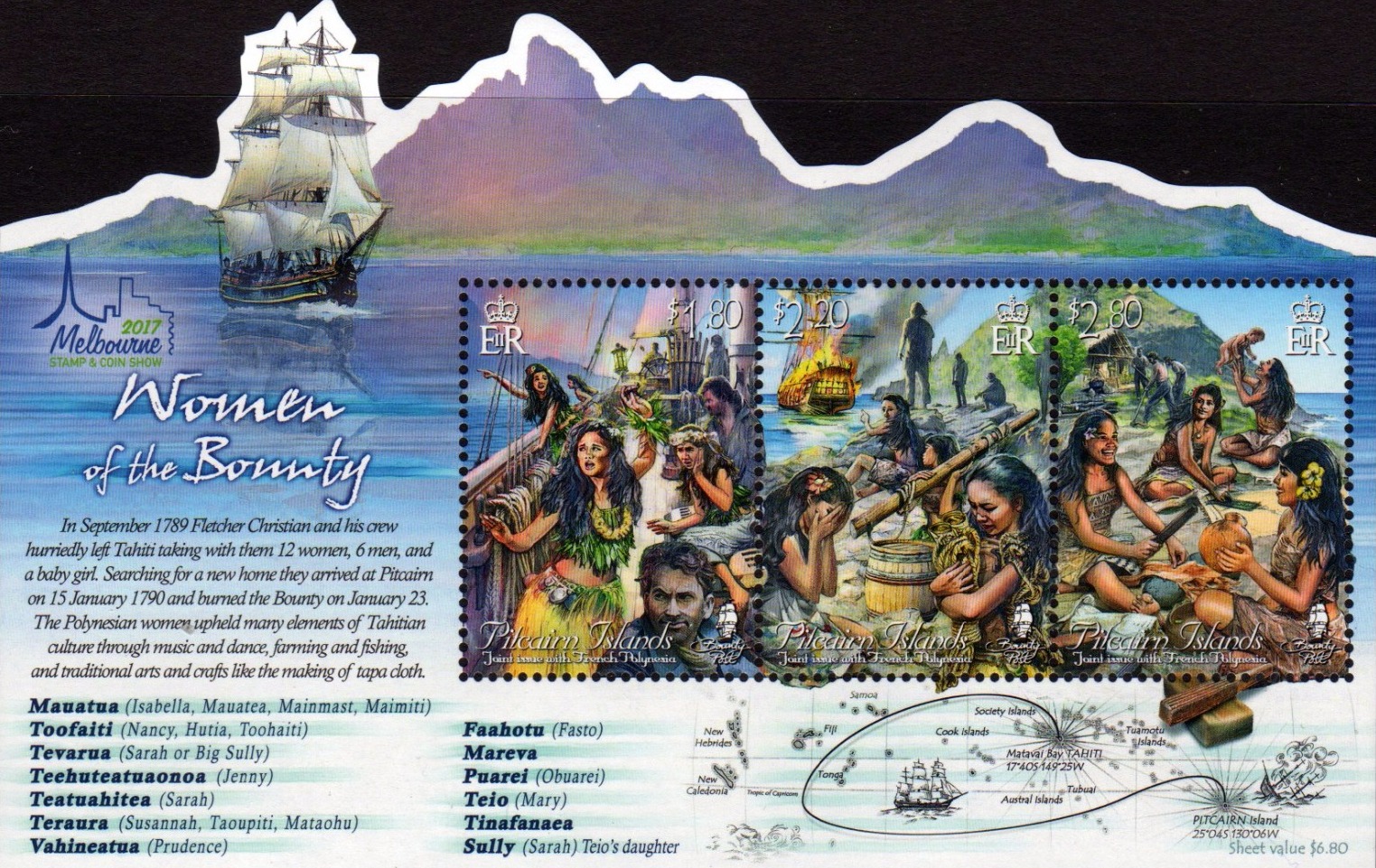 Grzegorz Omelanczuk (Poland) reported that on April 10, 2017, Russia released a pre-stamped envelope at the occasion of the 25th anniversary of diplomatic relations with Azerbaijan. A similar cover but with a stamp was issued by Azerbaijan, but so far we do not know the exact date of release of this item.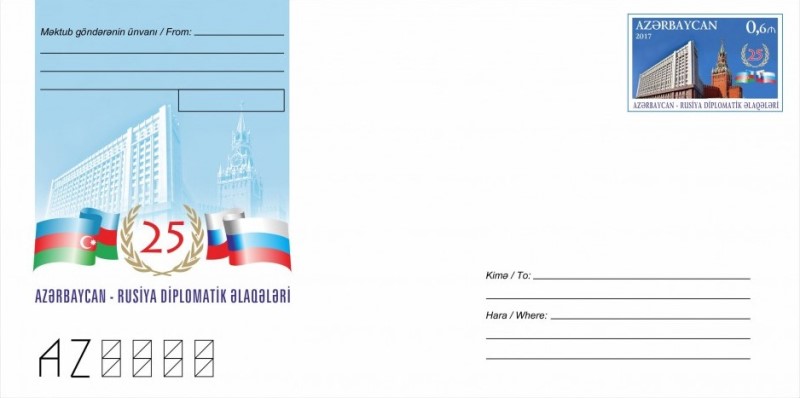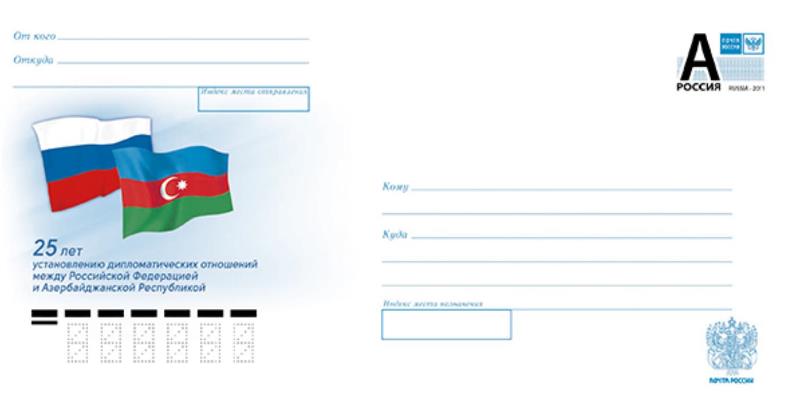 ---
May 3, 2017
The catalogue Supplement XI, 2017 is now available and can be acquired via Enzo Cafaro under www.stampsonline.it. The web site should be updated very soon, but the prices are the same as last year i.e. €6,00 plus postage fees (Italy €9.00, Europe Zone 1, €11,50). The full in color booklet has 56 pages (actually 4 pages more than previous years because Europa stamps are detailed extensively).
---
May 3, 2017
Latest releases:
On April 13, 2017, the Brazil - Germany joint issue was released as expected.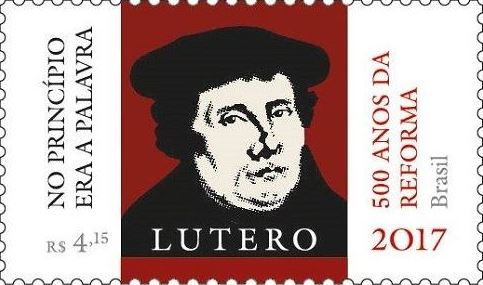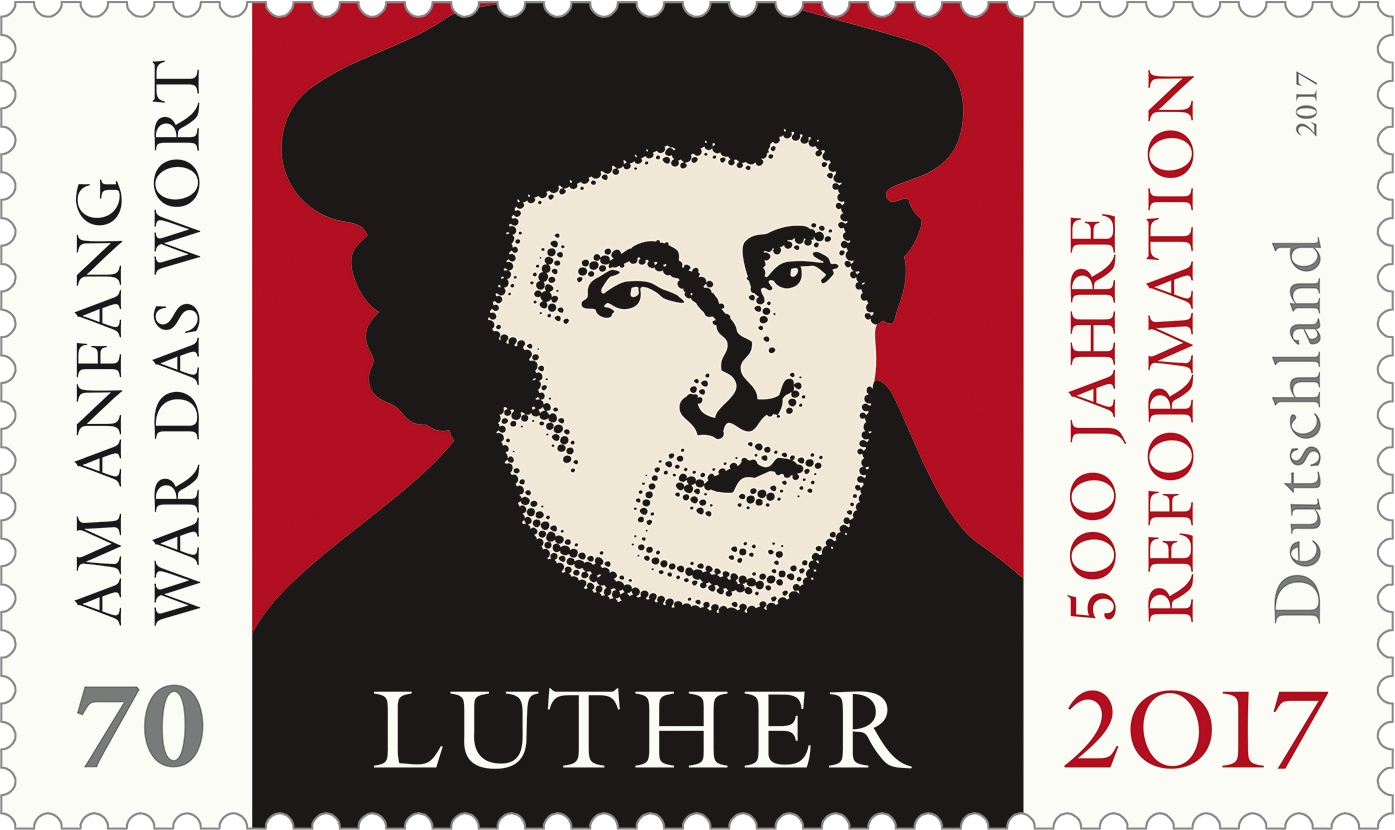 The Austria - Slovenia joint issue scheduled for the month of May will finally be released on May 13, 2017 and involves also Croatia, Hungary and Ukraine. This issue in form of five individual but identical souvenir sheets celebrates the 300th birthday of Maria Theresa of Habsburg. First images became available via Enzo Cafaro (Italy) and Grzegorz Omelanczuk (Poland)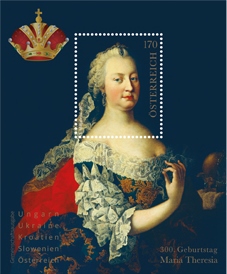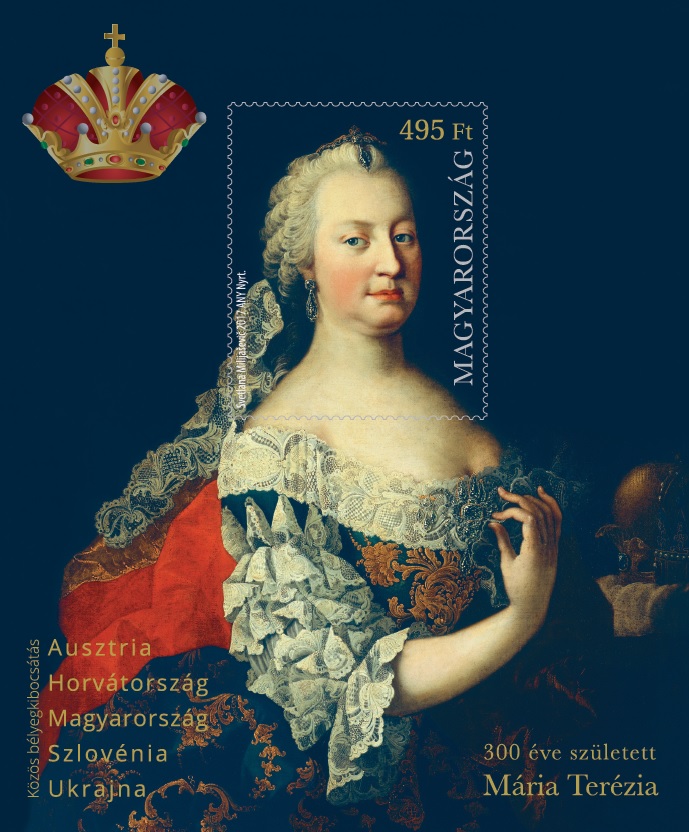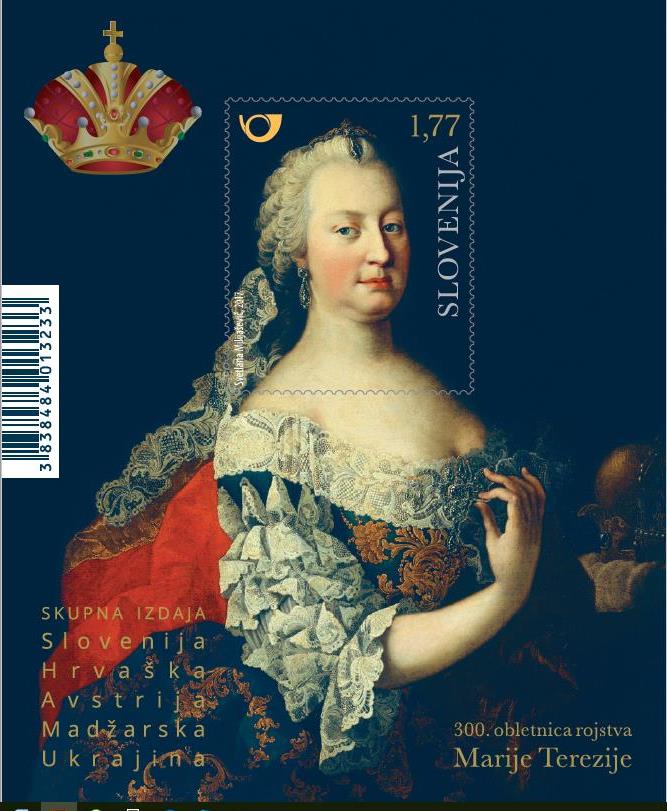 ---
April 10, 2017
One month without uodating the site and plenty of thinks happened during these four weeks:
The Fatima miracle celebration involving Luxembourg, Poland, Portugal and Slovakia issued around March 13, 2017 led also to the production of a mixed folder (24x24 cm, 12 pages, price around € 13,00) containing the four souvenir sheets mint. Actually two of these folders came to the market, one written in Slovakian and English, the other in Portuguese and English (information provided by Jaap sarelse, the Netherlands).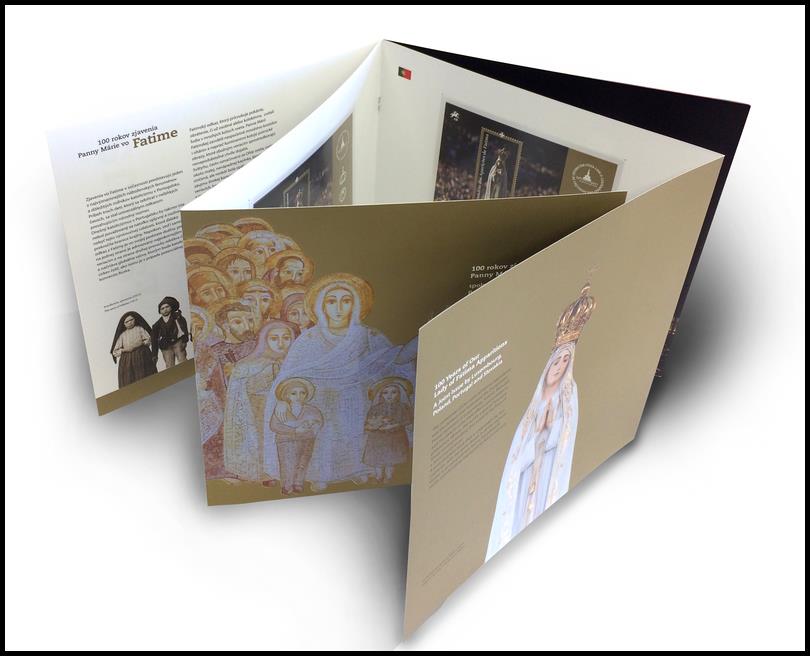 Israel and Portugal issued a common stamp with topic Dolphins as scheduled on April 4, 2017. The Portuguese stamps were produced in sheets of 10 stamps but 5 tête-bêche pairs also with the same 10 tabs. Israel issued also the stamps in miniature sheets of 10 but not tête-bêche and therefore only with 5 tabs.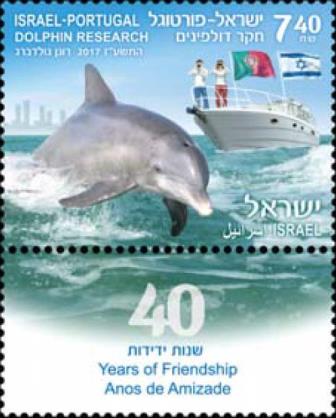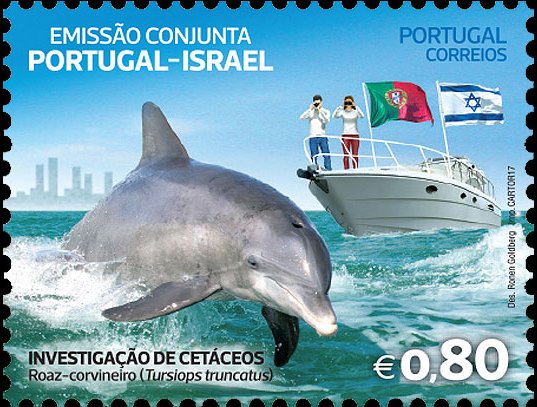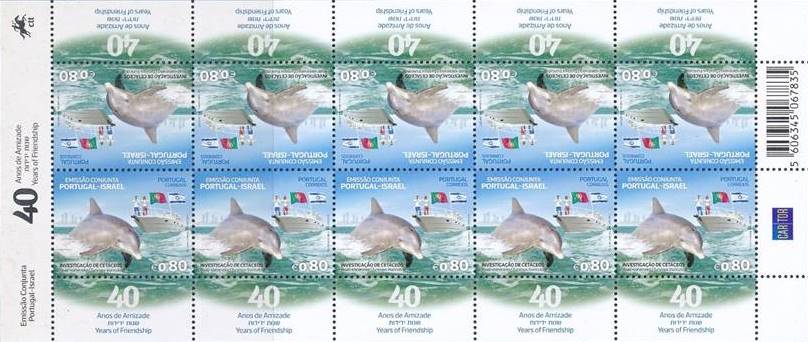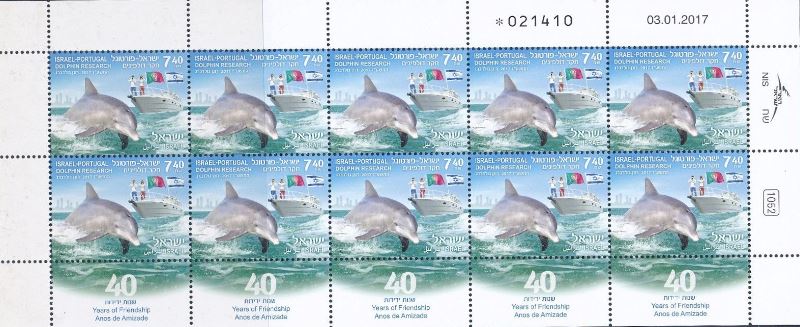 The battle of Vimy stamps were issued on May 8, 2017 by Canada and France. Both countries issued a souvenir sheet with two identical stamps. Canada issued one of their stamp as a booklet of ten self-adhesive stamps. French stamps are only available as a souvenir sheet. A special mixed "pochette" containing both souvenir sheets became available at the French post offices. Mixed first day covers are also available (Dominique Josse, France, was the first one to provide detailed information about this issue).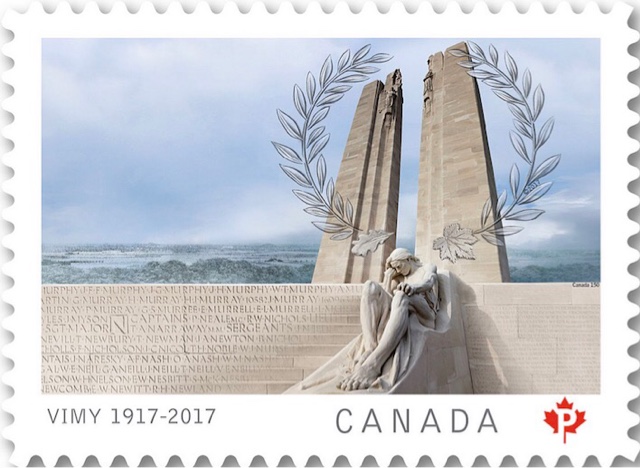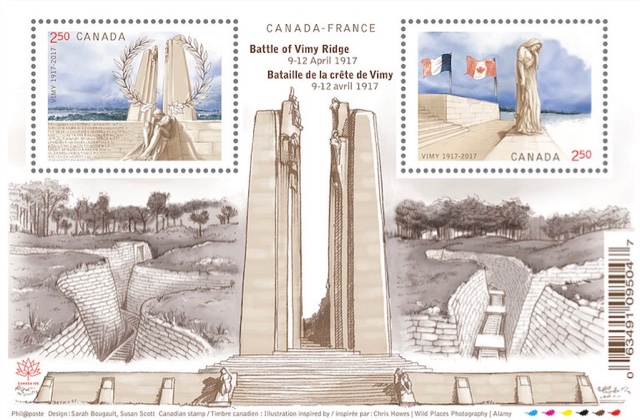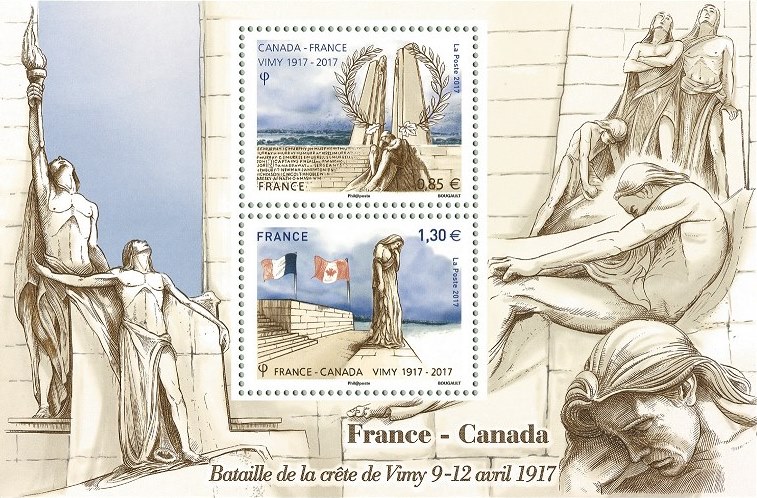 ---
April 10 , 2017
Mansoor Moazzeni (Iran) explored deeper the October 9, 2001 twin issue related to the United Nations international year for the dialogue among civilizations [T20011009]. This issue reported in the 2006 catalogue on pages 276 to 278 involves 38 countries having released at least one stamp with the same design at that same date. Additionally another 19 countries released stamps with the same design but at different dates and another 5 countries released different design stamps but at the date of October 9, 2001. Finally to be complete we should add 4 other countries which produced different stamps at later dates.
Mansoor found out that Algeria and Ivory Coast produced both a non-perforated print proof and panels of imperforated stamps in addition to their stamdard perforated stamps.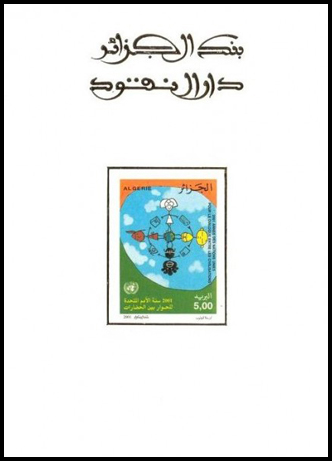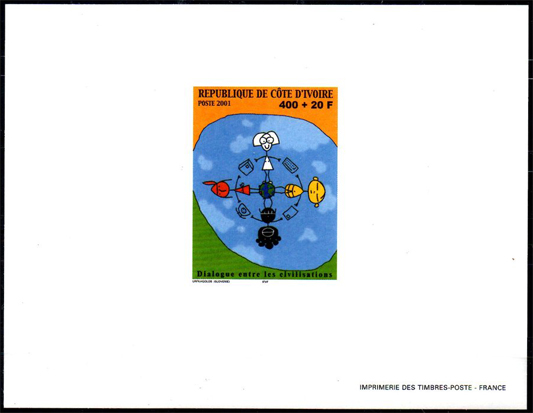 The common illustration of this series was designed by Urska Golob from Slovenia who did win a contest to which 28 countries participated. On page 278 of the catalogue is mentioned that the word Slovenia appears on the Kuwait stamps next to the name of the designer. It remains quite strange to observe foreign country names on stamps, but it happens for diverse reasons. Mansoor discovered that the word "Slovenia" or its translation appears also on the Ivory Coast and the Zimbabwe stamps.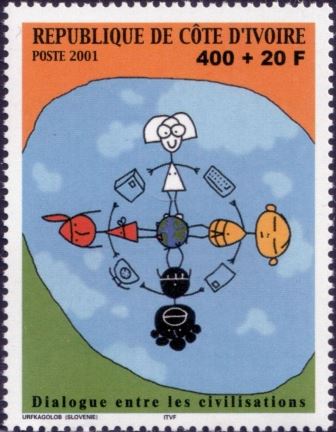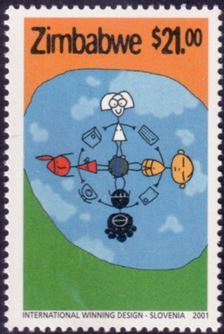 ---
April 10 , 2017
Among the new information for the near future we have to notice the following:
The doubtful issue involving Romania and the United Nations offices will finally be released but on May 11, 2017. The topic will be endangered species (information brought by Jaap Sarelse, the Netherlands).
The Pakistan Turkey joint issue initially scheduled to be released on March 22, 2017 was postponed to August 14, 2017 (information from Jaap Sarelse, The Netherlands).
The 2017 France - Russia joint issue is finally confirmed by the Russian postal administration. One common stamp will be issued on September 1, 2017 and will be devoted to the Normandie-Niemen fighter squadron of the French Air Force. The squadron served on the Eastern Front of the European Theatre of World War II with the Soviet 1st Air Army (information provided by Grzegorz Omelanczuk, Poland).
Fabio Bonacina and Enzo Cafaro (Italy) inquired about the status of the 'Post and Go' labels from Guernsey and Jersey overprinted with the 2017 Melbourne exhibition announcement. Date of issue seems to be March 30, 2017 and both postal administrations will have a shared booth during the exhibition. At a first glance, we started considering these items as a joint issue although it is an overprint and not a special stamp issued at this occasion.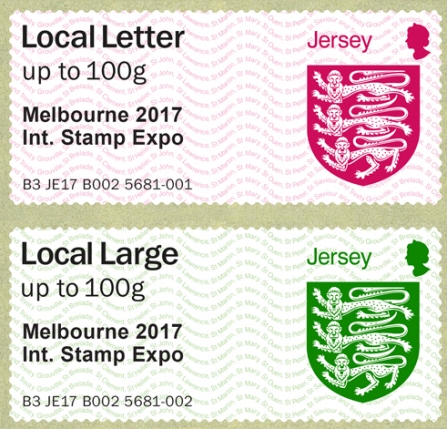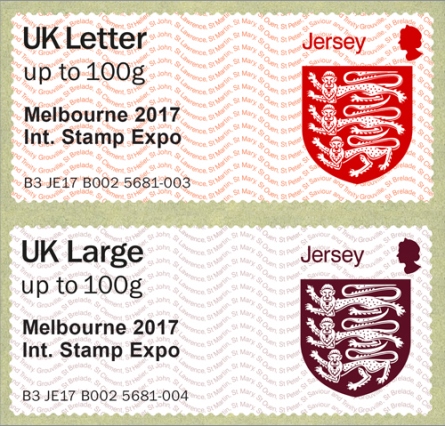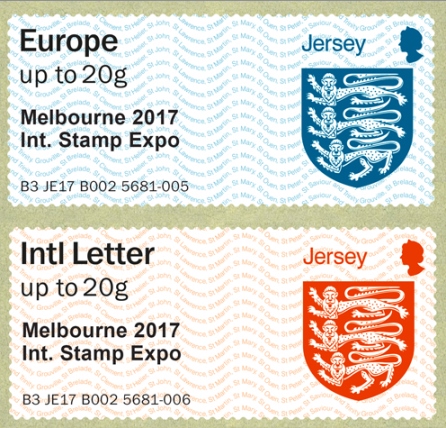 If we keep them in the catalogue, we will have to create a new subgroups of overprinted joint labels. There are numerous other 'Post and Go' labels that are overprinted by British entities and without looking far we discovered that the the 65th Anniversary of Her Majesty the Queen's accession to the throne led also to overprinted labels by Guerney and Jersey, but also by Great Britain. Indirectly this means that there must be more often than thought joint overprinted labels that had been created in the past. We are now looking for a source of information that can provide us these data and eventually we will add them in the catalogue. The new category is not defined, but it will definitely not be considered as a true twin issue. The category [OP] (overprinted) already exists in the catalogue, but not yet overprinted label. Those stamps are considered as non-approved joint issues, but still appear in the catalogue. Probably these labels will be added to this same category and just be listed in the catalogue. Lets collect more information and have your opinion as well before deciding.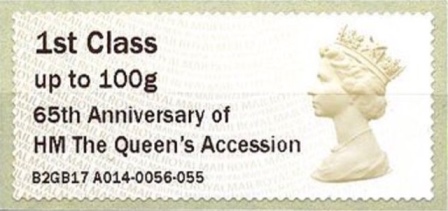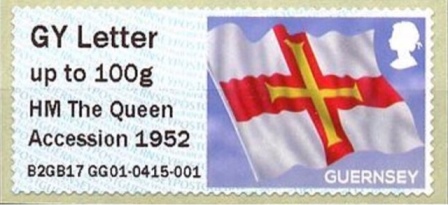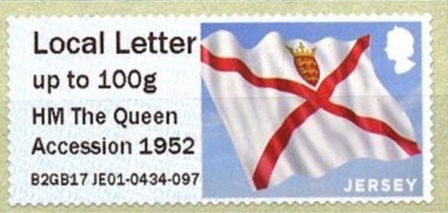 ---
April 1, 2017
The News from the period January to March 2017 have been archived.
---
All previous information reported in this section is to be found in the News Archives.