New Issues 1999 (May - August)
Joint stamp issues released during the year 1999 are collected in the following listing. As it is not such obvious as it looks to find this information, this list is probably not yet complete. In certain countries, joint issues are often announced on the day of the issue and sometimes it takes months before this information and the corresponding stamps reach us. Data on missing issues or supplementary information, particularly for countries, which are producing joint issues exceptionally, will be highly appreciated.
Most recent update of this section on June 10, 2002.
1999 (May 16) - Belgium - Israel
50th anniversary of the death of the painter James Ensor. Twin issue.
One stamp per country, tab for both countries - FDC - Mixed FDC's.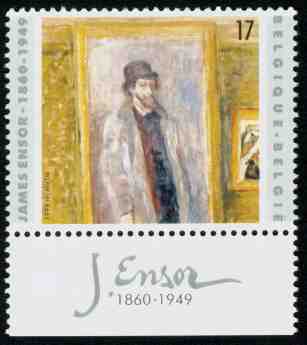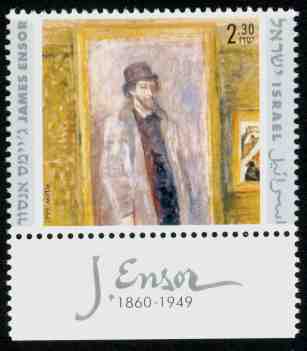 1999 (May 18) - China - Russia
Deers. Twin issue.
Se-tenant pairs. Multi-coloured.
Two stamps per country - FDC - maxi cards


1999 (May 23?) - Benin - Burkina Faso - Ivory Coast - Niger - Togo
40th anniversary of the "Conseil de l'Entente". Twin issue.
Solidarity and country development. Farmer. Multi-coloured.
One or two identical stamps per country.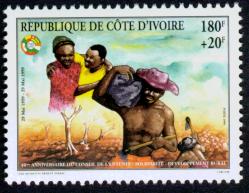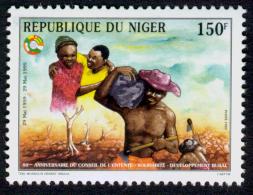 1999 (June 28) - Cyprus - Greece
4000 years of hellenism. Twin issue.
Bloc of four sold in panes of 4 blocs. Multi-coloured.
One bloc per country containing 4 different stamps - FDC - Mixed FDC's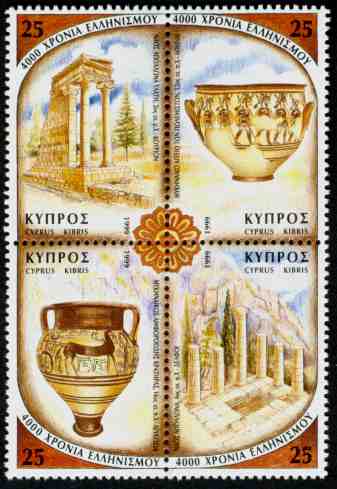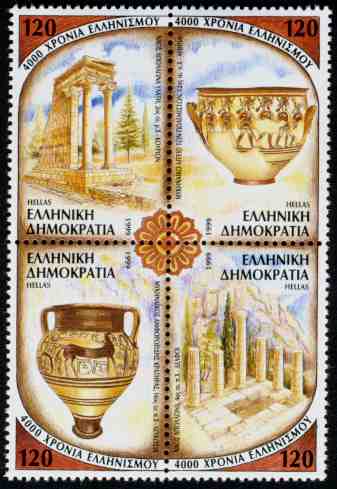 1999 (July 1) - Hong Kong - Singapore
Tourism. Twin issue
Six stamps per countries representing local touristic sites from both countries. Multi-coloured.
6 identical stamps per country - souvenir sheet containing the same stamps for Hong Kong - FDC - presentation packs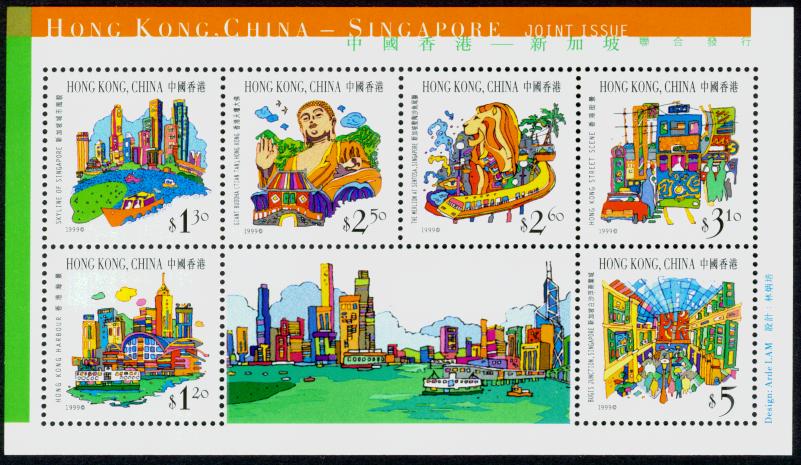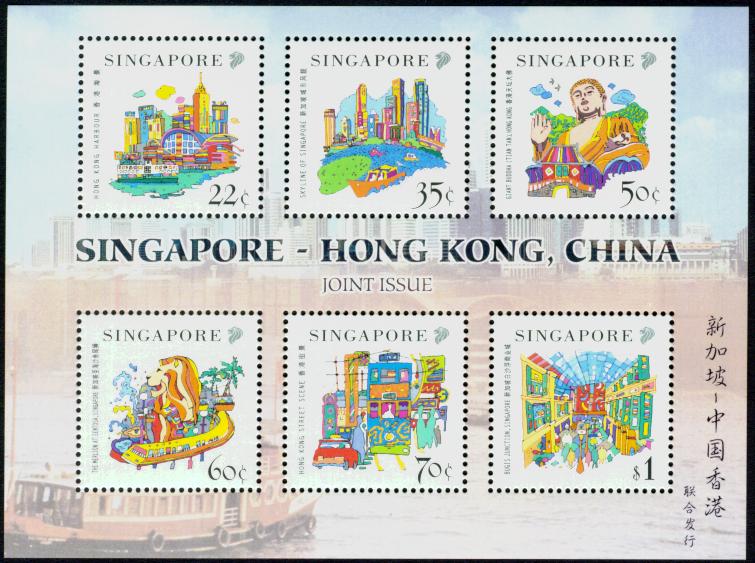 1999 (August 12) - Singapore - Sweden
Butterflies. Twin issue.
Four stamps per country representing two European butterflies and two Asian butterflies. Multi coloured.
4 stamps per country - FDC's - Souvenir sheet for Singapore - Mini booklet for Sweden - Mixed FDC's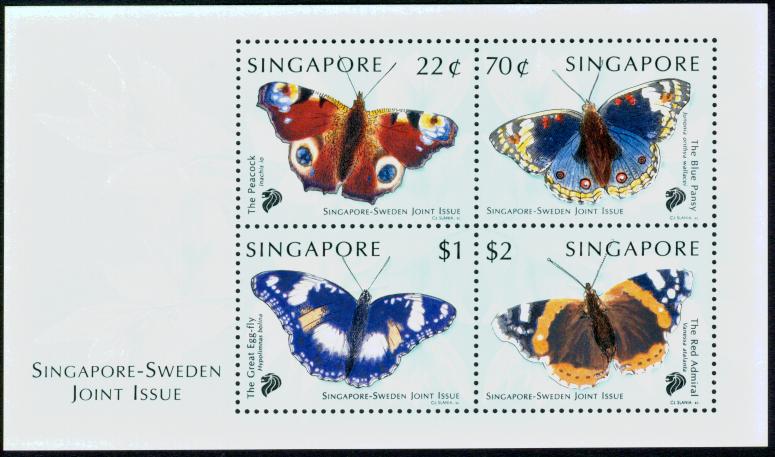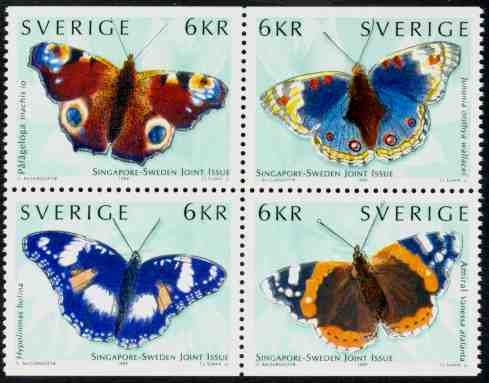 1999 (August 12) - Germany - South Korea
Wolfgang von Goethe's 250th anniversary. Twin issue
One stamp for Germany, two for Korea, representing the same portrait of the poet. One mini-sheet for South Korea. Multi-coloured.
One stamp per country and a souvenir sheet for Korea - FDC's - No official mixed FDC's except the so-called "Minister cards" not available on the market - Private mixed FDC's.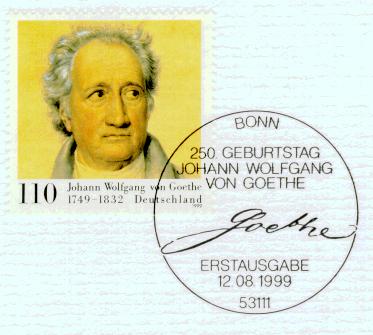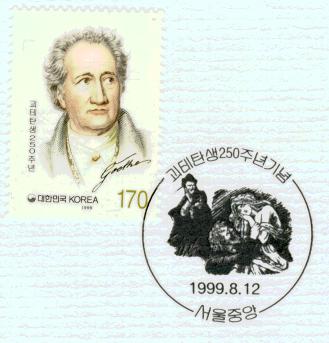 1999 (August 23) - Estonia - Latvia - Lithuania
10 years Baltic chain. Twin issue.
One identical mini-sheetlet per country containing the pane stamp released per each country. The stamp represent each a family of three or four in front of the national flag. The sheetlet shows the map of Europe and the three flags. Multi-coloured.
One stamp per country in panes - one sheetlet per country containing three stamps - FDCs